Scalise shooter appeared to be Bernie Sanders campaign volunteer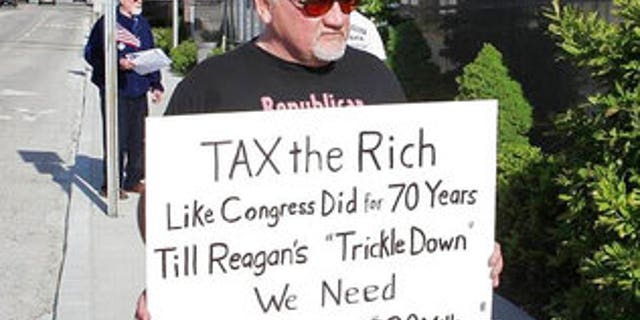 NEWYou can now listen to Fox News articles!
The man who opened fire on a Congressional Baseball Game practice in Virginia appeared to be a volunteer with Bernie Sanders' failed presidential campaign, the Vermont senator said in a statement.
James T. Hodgkinson, 66, of Belleville, Ill. has been identified as the gunman in a shooting at Simpson Field in Alexandria on Wednesday, Fox News confirmed.
House Majority Whip Steve Scalise, Roger Williams' congressional aide Zack Barth, Tyson Foods director of government relations Matt Mika and two Capitol police officers were also injured in the incident. Hodgkinson was shot by Capitol Police and died from his injuries.
SCALISE SHOOTING SUSPECT ID'D AS JAMES HODGKINSON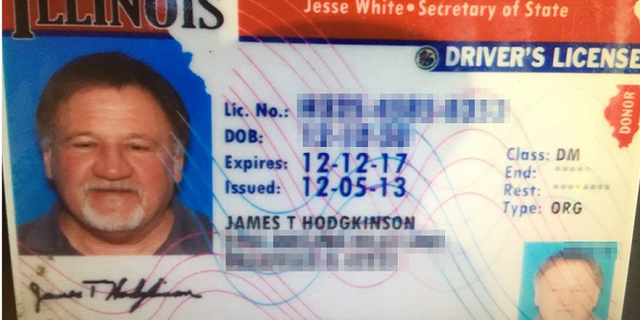 "I am sickened by this despicable act," Sanders said in a statement. "Let me be as clear as I can be. Violence of any kind is unacceptable in our society and I condemn this action in the strongest possible terms. Real change can only come about through nonviolent action, and anything else runs against our most deeply held American values."
Hodgkinson had an arrest record in St. Clair County, Ill., according to the Belleville News-Democrat, with offenses including damage to property and driving under the influence. He was also charged in 2006 with assaulting his girlfriend, though the charges were later dismissed, according to NBC News.
Hodgkinson had a series of encounters with police including one this year in which he was told to stop shooting his gun in the woods, according to the Belleville News-Democrat. Neighbors had called the St. Clair County Sheriff on March 24 with complaints of gunfire. They said they heard around 50 shots fired in the woods near Hodgkinson's house. A deputy discovered Hodgkinson and told him not to shoot his gun there anymore.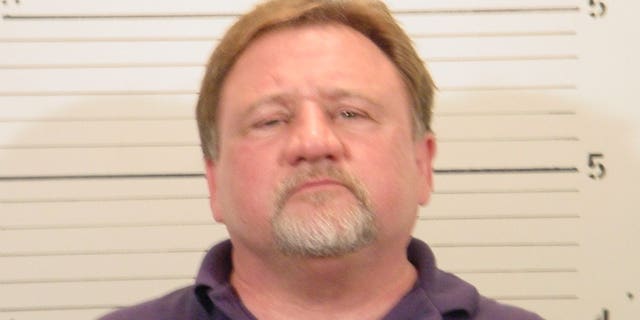 Hodgkinson had a valid Firearms Owner's ID.
In 2009 he was charged by Belleville with failing to obtain an electrical contractor license or electrical permit before performing work, but it was also dismissed. He has DUI, resisting arrest and fleeing charges from Jan. 7, 1993, that were dismissed after court supervision.
TRUMP CONDEMNS 'BRUTAL ASSAULT,' THANKS OFFICERS FOR 'HEROISM' IN TAKING DOWN SHOOTER
Hodgkinson was a member of the American Society of Home Inspectors, the head of the office told Fox News. He dropped out in 2015. Hodgkinson owned a home-inspection business but did not renew his license in 2016.
Former Democratic Alexandria mayor Bill Euille told The Washington Post that Hodgkinson had been "living out of his gym bag" prior to Wednesday's shooting.
Euille, who lost reelection in 2016, said that he saw Hodgkinson almost each morning for the past month and a half at the local YMCA. They struck up a conversation after Hodgkinson heard people greeting Euille as "Mayor." They never spoke about politics, Euille said, but he noted that when the television in the lobby would air political news and those in attendance would talk about President Trump, "he indicated he agreed with us," Euille stated.
Euille said he had tried finding Hodgkinson a job after realizing that he was living out of his gym bag.
"He was a very friendly person," said Euille. "But what I did notice about this gentleman is he'd open up his gym bag and in it, he had everything he owned. He was living out of the gym bag. That, and he sat in the Y's lobby for hours and hours. Outside of myself, I don't think he knew anyone else in town."
The former mayor couldn't reach the YMCA on Wednesday morning because of the police lockdown but after exchanging messages with the facility's owner he was told that Hodgkinson had been at the gym and left around 7 a.m. before heading toward the ballfield.