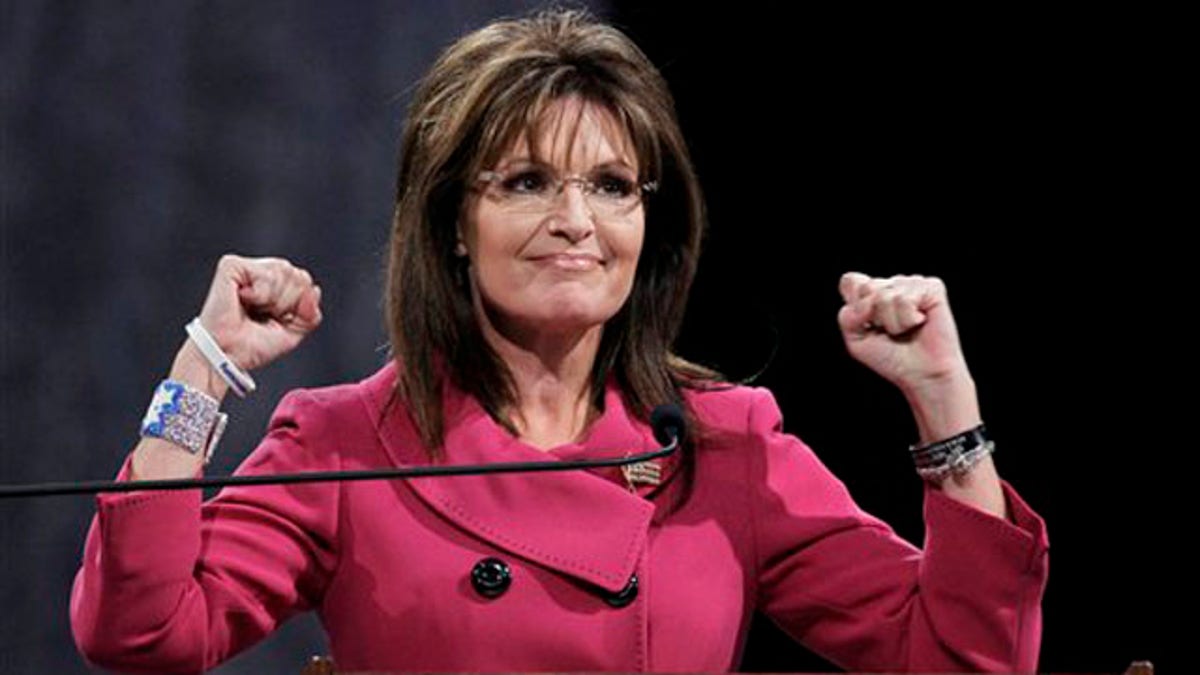 Sarah Palin, the former Alaska governor and self-professed 'Mama Grizzly,' is rejoining Fox News as a contributor.
The return of the outspoken 2008 vice presidential candidate, who appeared on the fair and balanced network for three years ending in January, was announced by Fox News Chairman and CEO Roger Ailes.
[pullquote]
"I have great confidence in her and am pleased that she will once again add her commentary to our programming," Ailes said. "I hope she continues to speak her mind."
Palin will make her latest debut on the morning show "Fox & Friends," on Monday. In addition to providing political insight and commentary, Palin will contribute to Fox Business Network.
"The power of Fox News is unparalleled," Palin said. "The role of Fox News in the important debates in our world is indispensable. I am pleased and proud to be rejoining Roger Ailes and the great people at Fox."
Palin is the author of two New York Times best-selling books, and was named to Time magazine's "100 Most Influential People" list in 2010.
Before becoming Sen. John McCain's 2008 running mate, Palin was the first woman to serve as governor of Alaska, taking the oath in 2006. Before that, she served two terms as mayor of Wasilla.