Santorum takes ownership of endorsement, says Romney 'undermined' trust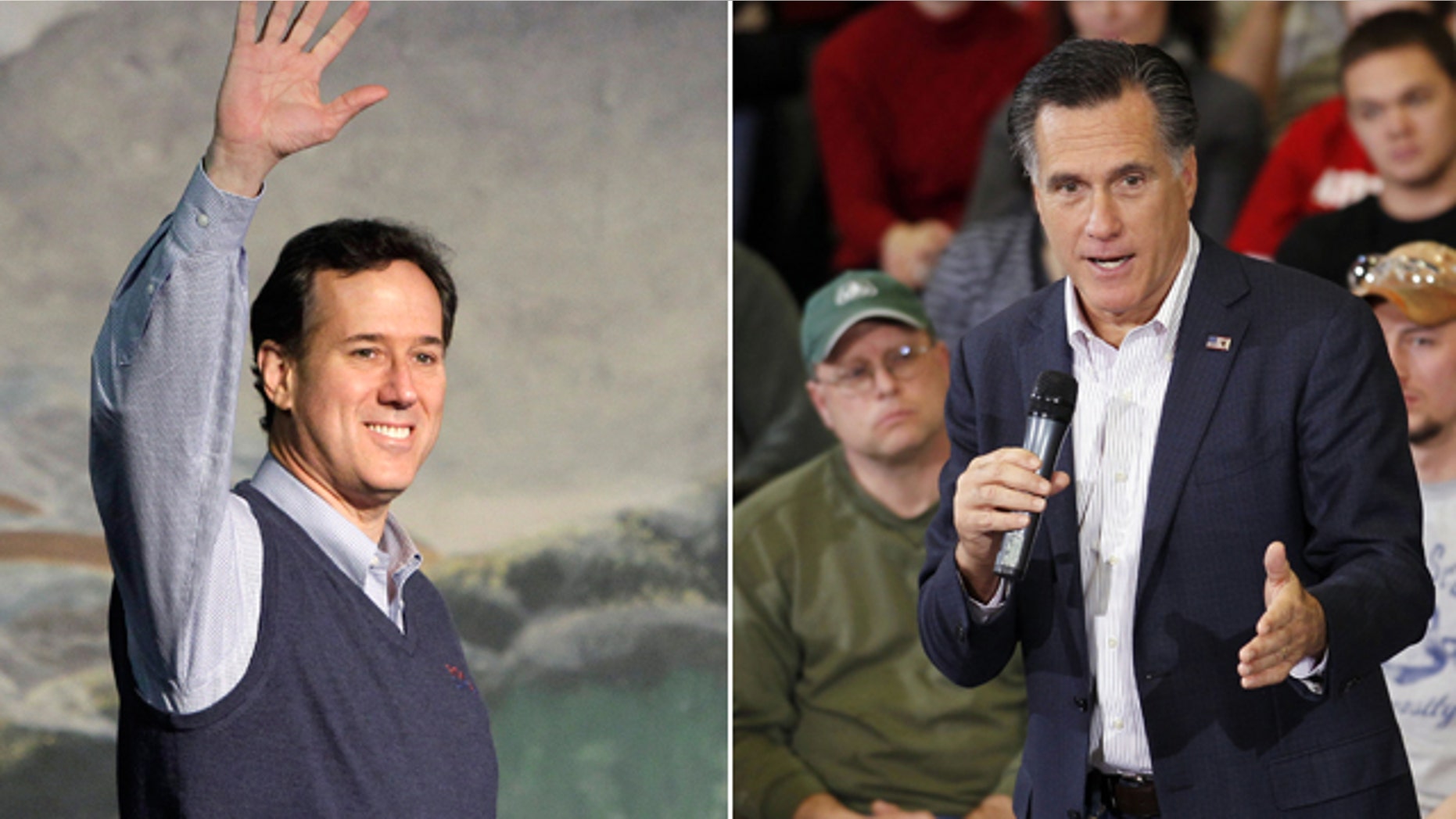 GOP presidential candidate Rick Santorum isn't running from a 2008 presidential endorsement of Mitt Romney, but he is saying his now-rival for the party nomination is not the guy he vowed to be.
"Unfortunately, over that four-year period of time, he's done a lot of things that have undermined my trust in him," Santorum said Monday night on Fox News' "On the Record With Greta Van Susteren."
"First was supporting the Wall Street bailout, second was advocating for Romneycare at the federal level, which he did in 2009," Santorum said. "He said, 'Oh, it was just for Massachusetts,' but he wrote op-eds and went on television and said that President Obama should follow the Massachusetts model."
The 2008 endorsement, captured in a video that was distributed Monday by the Romney campaign, shows Santorum, a former Pennsylvania senator, speaking into a microphone as Romney stands behind him.
"If you want a conservative as the nominee of this party, you must vote for Mitt Romney," Santorum says.
Santorum, who has emerged as Romney's closest rival in the Republican presidential race, now calls the former Massachusetts governor a "moderate."
Santorum added Monday that the rest of the video shows what Romney thinks of Santorum.
Romney "thanked me for the endorsement, then goes on and calls me the true conservative and someone who is strong and principled on economic issues and national security expertise," he said.