Sanders assails immigration enforcement program in letter to Homeland Security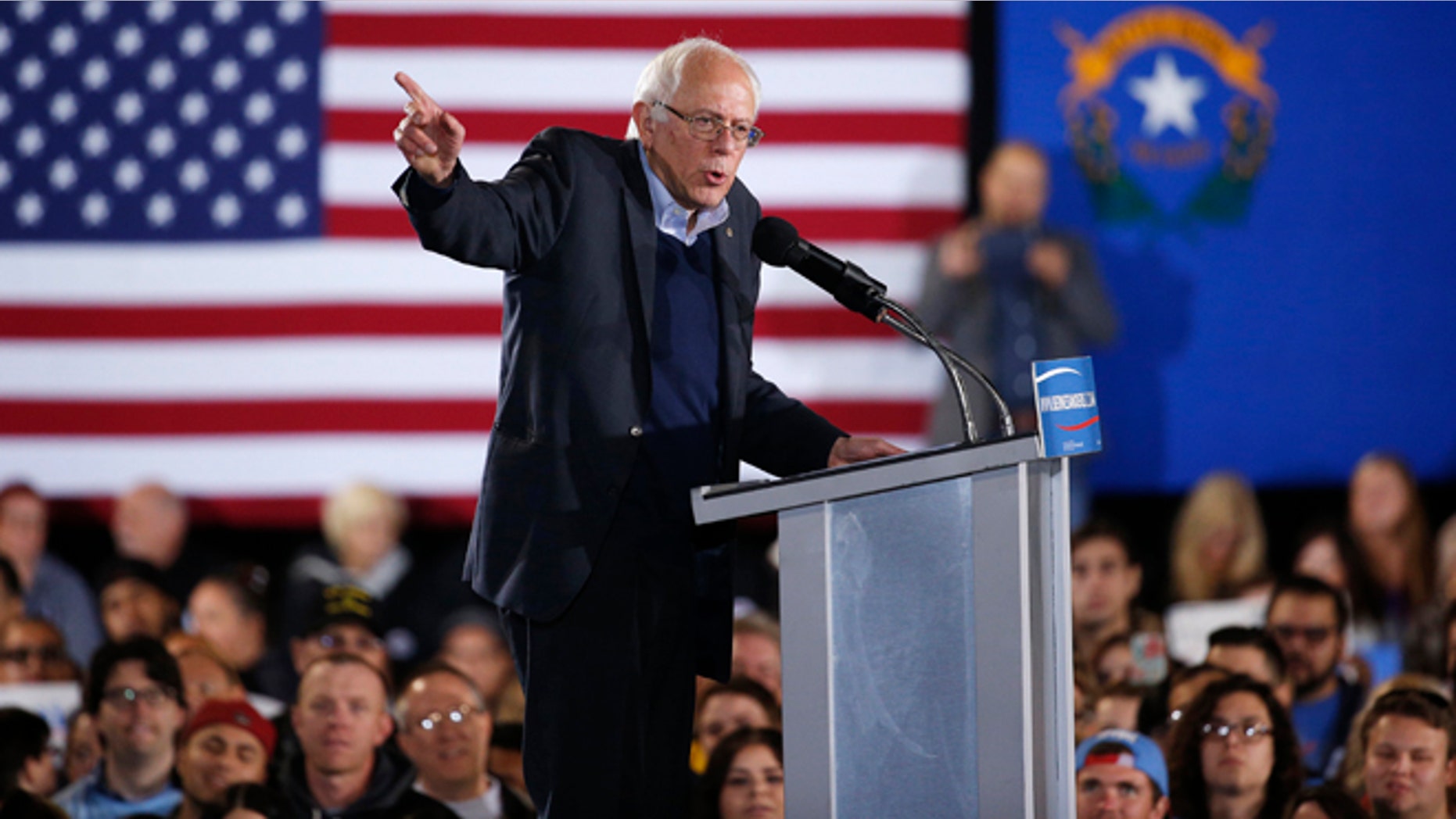 Republican presidential hopeful Sen. Bernie Sanders is calling on the Obama administration to drop a program in which local police departments and federal immigration agents work together to identify deportable immigrants.
In a letter he co-authored with Rep. Raúl Grijalva, an Arizona Democrat, Sanders takes issue with the Priority Enforcement Program, or PEP, terming it a counterproductive version of another flawed program – Secure Communities – that ended after widespread criticism.
"We all share the goals of supporting local law enforcement's mission to promote community safety," Sanders and Grijalva wrote in the letter, which was directed to Homeland Security Secretary Jeh Johnson and reported by Politico. But "we are concerned that the [Secure Communities'] failed policies continue unabated through PEP."
The letter comes as Nevada, which has one of the nation's largest and most important Latino electorates, prepares to hold its Democratic caucus on Feb. 20.
Both Sanders, who is from Vermont, and Hillary Clinton, his rival in the race to be the Democratic presidential nominee, have hired leading immigration activists for their campaigns.
Sanders' campaign website calls for an end to inhumane detention and deportation policies, and a way for "unjustly deported" immigrants to return to the United States.
Meanwhile, Clinton's campaign website expresses an opposition to private immigrant detention centers and vows to extend protections for undocumented immigrants – who were brought here as minors – included in President Barack Obama's executive actions on immigration that, among other things, spare them from deportation for a couple of years and enables them to obtain work permits. Obama's latest executive action, which expanded the class of immigrants who could get such relief, has been challenged in courts and is currently scheduled to be reviewed by the U.S. Supreme Court.
Advocates of more lenient immigration policies decried the Secure Communities program, which called for local authorities to keep immigrants in custody if they were believed to be in the country illegally so that agents of U.S. Immigration and Customs Enforcement could pick them up and begin deportation proceedings.
Critics of the program said it targeted people who posed no danger to the community, and made immigrants afraid to trust local police because they saw them as quasi-immigration agents.
With little fanfare, Secure Communities was replaced with PEP, which uses biometric data to prioritize the deportation of detained immigrants who have been "convicted of an offense listed under the DHS civil immigration enforcement priorities, has intentionally participated in an organized criminal gang to further the illegal activity of the gang or poses a danger to national security," per ICE's website.
It does not require local authorities to keep people arrested in detention until ICE gets to them.
But critics say it has many of the same flaws as Secure Communities, and fuels distrust of police.
"We are all safer when local law enforcement agencies have the trust and ability to work with immigrant communities," Sanders said. "Victims of crime and domestic violence should not be afraid of being deported for calling the police. Giving a very problematic program a new name is not enough. We need new policies to ensure that immigrant communities are treated fairly."
Immigration officials have defended the program, saying it keeps communities safer and targets the highest-priority immigrants who have arrest or criminal records who pose a threat to the areas they live in or to national security.