Latinos will be crucial to keeping Clinton's national lead over Sanders, experts say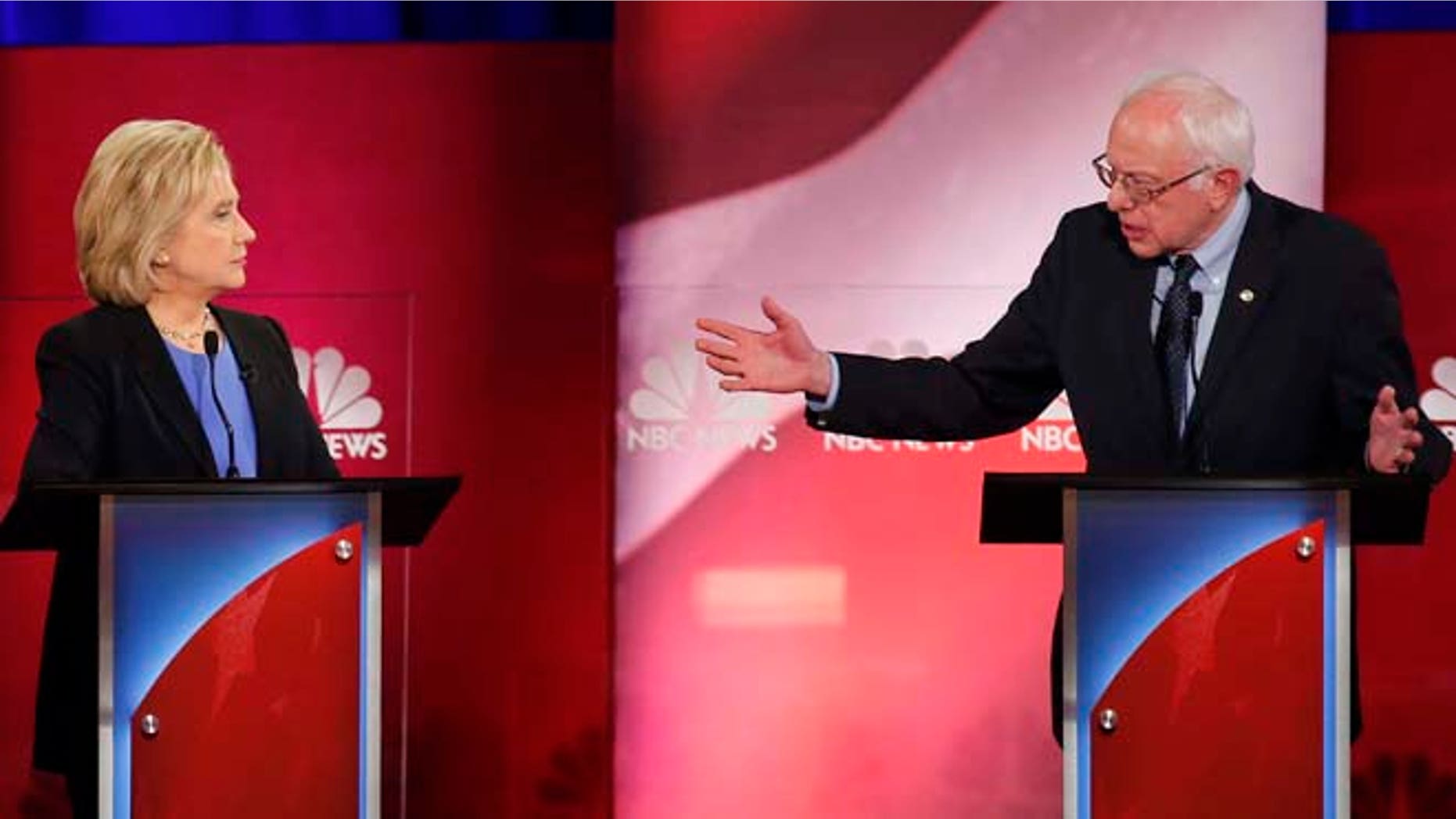 With Sen. Bernie Sanders giving Hillary Clinton stiffer competition than many had anticipated in the Iowa caucus, which she won by a razor thin margin, Latino voters will be increasingly important to the former secretary of state if she hopes to keep a lead over her rival, experts say.
"Hispanic voters were important for her in 2008, it's a reason her campaign continued way longer than it should have," said Fernand Amandi, a Democratic pollster in Florida.
This year, Amandi said, "she's looking at Hispanic and African-American voters to be a firewall of support for her" and counter "whatever gains Sanders makes with other Democratic voters."
A recent NBC News poll showed Clinton enjoying a significant lead over Sanders among Latino Democrats.
While in general Clinton had a 15-point lead – 52 vs. 37 percent – over Sanders among all Democrats polled, among Latinos her lead was almost 20 points, 54 percent to 33 percent. Among all minority voters – including African-Americans – she has a lead of almost 40 percentage points over the senator.
In 2008, while vying to be the Democratic nominee, Latinos voted for Clinton two-to-one over Barack Obama.
The Latino vote was believed to have played a key role in her winning the Nevada, California and Texas primaries in 2008.
"The Clinton name and brand is respected and beloved by Hispanic voters," Amandi said. "Bernie is an unknown quantity among Latino voters. He represents a state with very few Hispanics."
Nevada will be the first true test of each Democratic candidate's popularity with Latinos, political experts say.
It is a battleground state where Latinos make up about 15 percent of eligible voters. Nevada's Democratic caucus is scheduled for Feb. 20.
Clinton set up a strong ground operation in Nevada in 2008 that many say gives her an advantage in this election cycle.
"In 2008, she did what was at the time the most comprehensive outreach to Latinos in a primary," said Louis DeSipio, political science professor at the University of California. "It paid off, at least temporarily. Latinos served as part of her 'firewall' as she tried to regroup to meet the surprising challenge from Senator Obama."
"This outreach included campaign visits and ads, particularly in Nevada, elite endorsements, and speaking to Latino concerns," DeSipio said. "This legacy from 2008 will likely pay off for her in 2016.  She is in a better position to position to speak authentically to Latino concerns and to campaign for their votes."
Sanders, however, is hardly ceding the Latino vote to Clinton.
"Nevada will be a very important state for Bernie, he has done a lot to try and catch up to Secretary Clinton's advantage with the Latino vote in that state," said Christian Ucles, the Iowa political director for the League of Latin American Citizens, or LULAC. "His campaign has hired countless of Latino staffers, as has Clinton."
"His Nevada state director Joan Kato worked as the Latino outreach coordinator in Iowa in 2008 for President Obama and later she worked at the State Department during Sec. Clinton's tenure," Ucles said.
The Latino electorate is projected to make up a record 11.9 percent of all U.S. eligible voters in 2016 and will pull nearly even with blacks, who will make up 12.4 percent, according to Pew Hispanic Research. After Nevada, other battleground states where Latinos make up more than 14 percent of the electorate and where Clinton must win their support include Florida and Colorado.
"As a result, the Latino vote may be poised to have a large impact on the 2016 presidential election," said a Pew report.
Both campaigns also have prominent Dreamers, as undocumented youth are known. The Sanders campaign hired Cesar Vargas and Erika Andiola, two high-profile Dreamers.
Clinton's campaign also hired prominent Dreamers, including Lorella Praeli, who now is a U.S. citizen.
"My thought here is that the Clinton campaign eeks out a win," Ucles said, "and it becomes more apparent to Latino Democrats in other states that Clinton is the clear favorite going into Super Tuesday."
DeSipio said that, at this point, "Senator Sanders is playing catch up in terms of winning the Latino vote."
"He has less of a ground game in some of the later states," he said. "The ground game is critical to turning out Latino votes. When asked, he certainly says the right things about the DACA and DAPA, but he has more of a mixed history on comprehensive immigration reform."
"His message of economic equality is one that can speak to Latinos, but so far he has not really directed the message to them."