Romney Attacks Perry on Immigration With Iowa Phone Campaign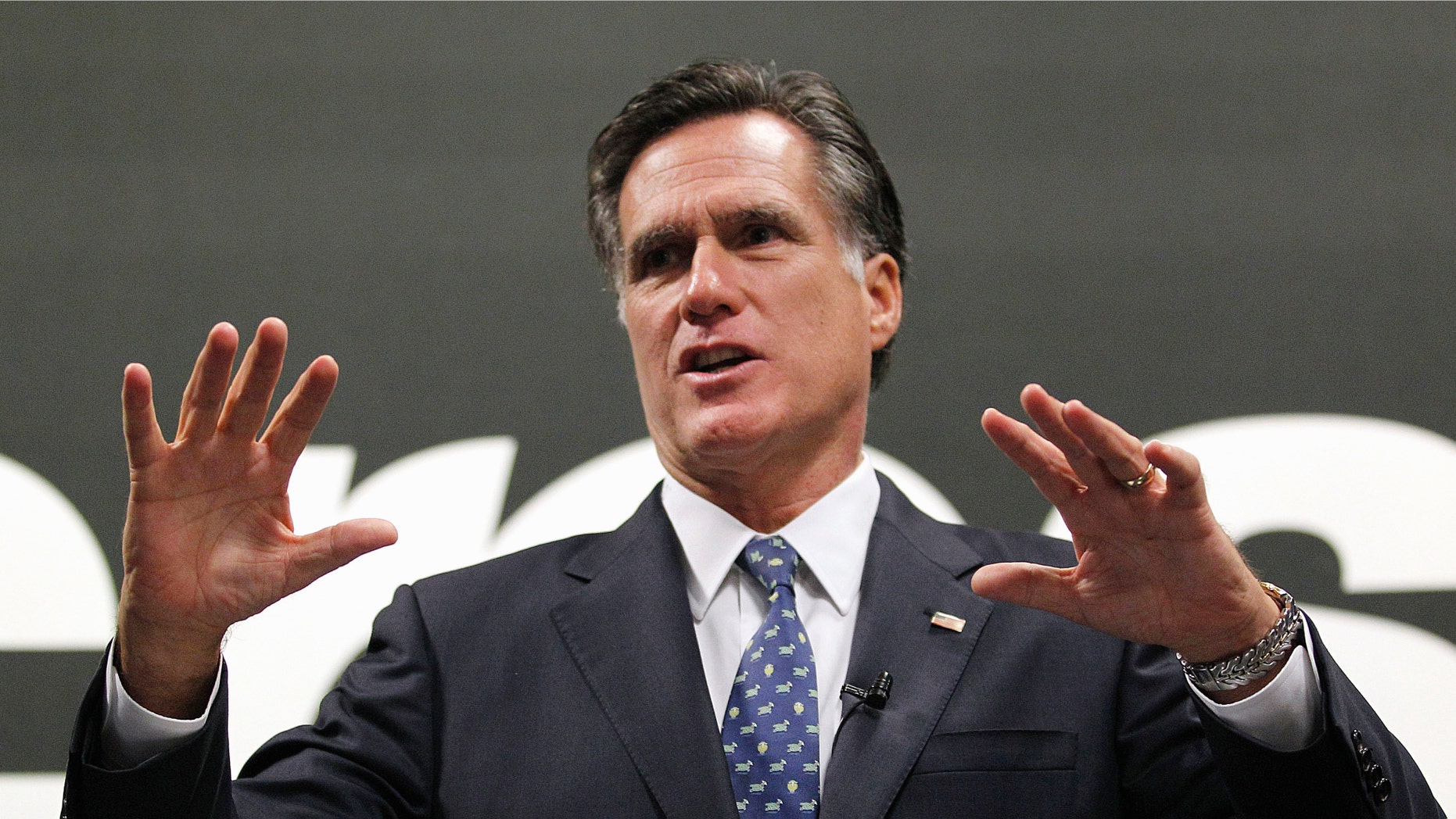 GOP presidential candidate Mitt Romney paid for automated telephone calls in Iowa which accuse rival Rick Perry of contributing to the flow of undocumented immigrants coming into the country.
The call was paid for by Romney's campaign and is the first paid attack by the former Massachusetts governor on Perry, the governor of Texas.
Arizona border-county Sheriff Paul Babeu speaks on the call, noting Perry's opposition to a fence along the U.S.-Mexico border and his support for in-state tuition for children of undocumented immigrants.
"Rick Perry is opposing a border fence and granting in-state tuition benefits to illegal immigrants. Rick Perry is part of the illegal immigration problem," Babeu said on the message.
The Texas governor has drawn heat from his Republican presidential rivals for his immigration stance. During a debate in Florida back in September, Romney and Minnesota Congresswoman Michele Bachman lashed out at Perry for supporting his state's plan that extends in-state university tuition to undocumented immigrants who were brought into the country as children and attend high school in Texas.
Rick Perry is opposing a border fence and granting in-state tuition benefits to illegal immigrants.
"I think if you're opposed to illegal immigration, it doesn't mean that you don't have a heart," Romney said during the debate, according to Reuters.
September's debate sent Perry's poll numbers plummeting and had him reeling to revamp his campaign. In an interview Thursday with CNN's John King, Perry defended his immigration policies and argued that the federal government should extend work visas permitting undocumented immigrants to move freely between the U.S. and their home countries.
He also went after Romney, saying that the former Massachusetts governor had once supported a form of amnesty for undocumented immigrants.
"You can put a program into place in which these individuals can be identified, and work visas in which they can move back and forth between their countries but not to become United States citizens," Perry said. "And I think that's where McCain, that's where Romney, that's where even Bush went wrong when they talked about the issue that, 'we're going to give amnesty to these individuals,' and people just said, 'no, we're not.'"
Iowa holds the leadoff nominating process with a caucus on Jan. 3.
Based on reporting by the Associated Press. 
Follow us on twitter.com/foxnewslatino
Like us at facebook.com/foxnewslatino