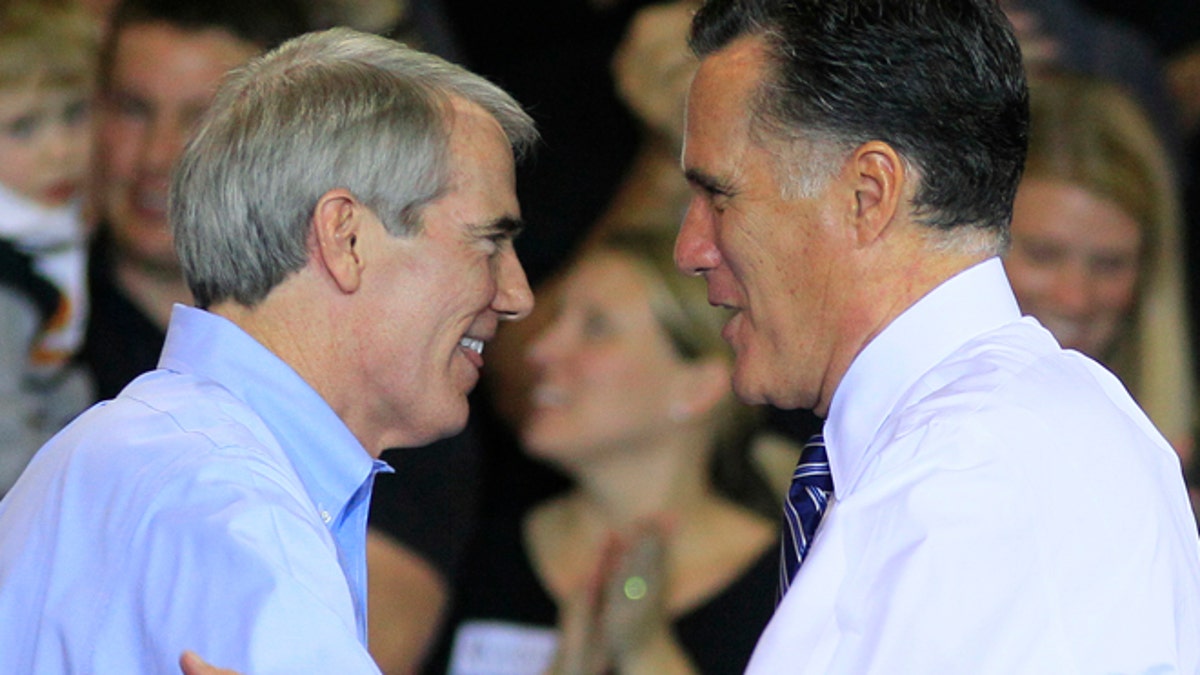 Rob Portman says maybe, just maybe, he'll run for president.
And that is raising his media profile.
That's all it takes these days, opening the door a crack, and the drama-starved political pundits are all too happy to throw your hat in the ring. So there's no downside to openly contemplating a 2016 fling.
The Ohio senator is a thoughtful legislator, though probably a long shot as a presidential candidate. But he got a nice piece in the Washington Post pegged to the RNC's decision to hold its convention in Cleveland.
Move over, LeBron.
At the convention, says the Post, Portman "would like a starring role, perhaps as his party's presidential nominee."
Says Portman: "I'm not particularly eager to do it myself, and having been involved in six presidential campaigns, I know what it's like. But if nobody running is able to win and willing to address these issues, then I might have a change of heart."
That's a big "if" and a big "might."
And his "willing to address these issues" seems to be code for wanting a viable candidate from the Jeb Bush/Chris Christie establishment wing of the party.
Portman, whose style is more soft-spoken than scintillating, was on Mitt Romney's VP shortlist last time. And Romney gave him a shout-out in the Post: "Rob has demonstrated a kind of practicality that is appealing."
One element that might make Portman a tough sell in the GOP primaries is his support for same-sex marriage, announced after he discovered that his son is gay. But he says that stance makes younger people less antagonistic toward a Republican:
"It has opened the door for a broader conversation on economic and fiscal issues. You can't become a national party unless you do a better job reaching those between 18 and 30. They are the voters of tomorrow, and we want them to listen to us on jobs and ObamaCare."
Portman also mused about the White House with Bloomberg News, and compared to the Ted Cruz faction, he sounded decidedly more moderate:
"We need a broader party. If we're not doing better with millennials and women and Hispanics, African Americans, Asian Americans and others, we will have a tough time being a majority party at the national level."
The most striking comment to Bloomberg involves Portman's take on Hillary:
"The Democratic Party is more populist and more liberal than it was when she ran last time, and yet she's more mainstream. It is no longer the party of Bill Clinton."
Portman is right that the party has moved to the left; many people forget that Bill was an Arkansas governor who ran as a moderate Dem. But I'm not sure it helps a potential Republican candidate to cast Hillary as "more mainstream."
Unless Portman doesn't really plan to challenge her in the end.