RNC Treasurer Accuses Steele of Hiding GOP's $7 Million Debt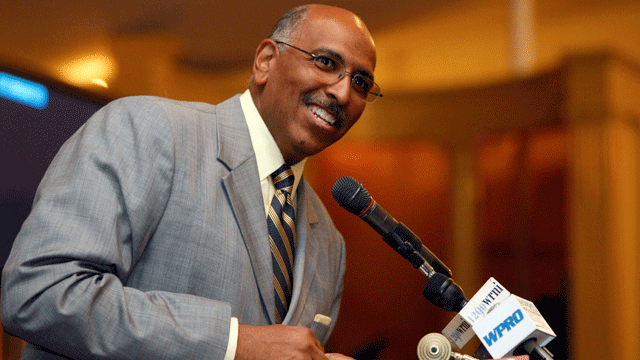 The Republican National Committee's treasurer has accused chairman Michael Steele of hiding more than $7 million in debt to inflate the party's finances and mislead donors.
The accusations, made in a memo to RNC budget committee members on Tuesday, were the latest challenge to the embattled Steele and his stewardship of the committee. RNC Treasurer Randy Pullen amended Federal Election Commission reports to show some $3.3 million in debt for April and $3.8 million for May. The RNC, which had crowed about having zero debt, had more than $2 million in debt at the end of June, according to FEC reports filed Tuesday.
In the memo, Mr. Pullen said "fundraising has been falling well short of budgeted numbers" but also saw increases in the bank account.
"The explanation for this was the RNC was doing a great job of controlling expenses," Pullen wrote in his memo. "This on the surface seemed reasonable; however, I reviewed April and May check registers in May and noted what seemed to be an increasing number of invoices with dates from prior months."
In other words, the RNC simply wasn't paying its bills on time to make it look as though it had more cash than it did.
RNC officials said those debts had been paid since the June 30 filing deadline and the committee is now is carrying zero debt.
Even so, the accusations were unlikely to inspire donors or quiet Steele's critics, who note the RNC is spending money more quickly than it has raised. Donors instead are looking at other Republican committees or independent conservative organizations, and the RNC could be a cash-poor player in November's midterm elections, when Republicans could make significant gains in House, Senate and gubernatorial races.
The RNC had $10.9 million cash on hand, according its FEC filing that covered the period through June 30. That number, however, was likely less if the committee had paid some $2 million in debt, as officials said had taken place.
By comparison, the Republicans' committee to elect senators had $19.7 million in the bank. The GOP House committee had $17 million in cash and its effort to elect Republican governors had $40 million in the bank at the end of June.
GOP officials say the central committee is poised to help elect Republican officials in November, with 193 RNC campaign offices open across the country. Additionally, RNC officials say they have contacted 3.9 million voters -- far outpacing the 572,000 contacts at this point in July 2008, a presidential year.
By the end of the month, the RNC will have given $2 million directly to state parties and shipped hundreds of thousands of dollars in office supplies to state offices, committee officials said. The case will help elect candidates up and down the ballot and build loyalty to Steele.
Those statistics were designed to help calm party leaders, who expressed confidence in Steele's leadership when they met near Washington in May and will convene in Kansas City next month.
Despite financial embarrassments that include initially paying for a donors' night at a lesbian-themed bondage club in Los Angeles and lavish travel spending for the chairman, few Republicans have rushed to oust Steele. The GOP is not eager to get rid of its first African-American chairman who has made dozens of political and policy-based gaffes yet has kept his job.
Steele faces his 168-member central committee next month and ahead of that, Steele's staff in Washington has been trying to blunt the latest revelations, first reported Wednesday by The Washington Times.
"When new leadership was put in place, the time was right for an internal policies review," RNC spokesman Doug Heye said. "That review has been conducted by Tom Josefiak and Michael Toner, both former FEC commissioners whose expertise is unquestioned. Their recommendations are being implemented."