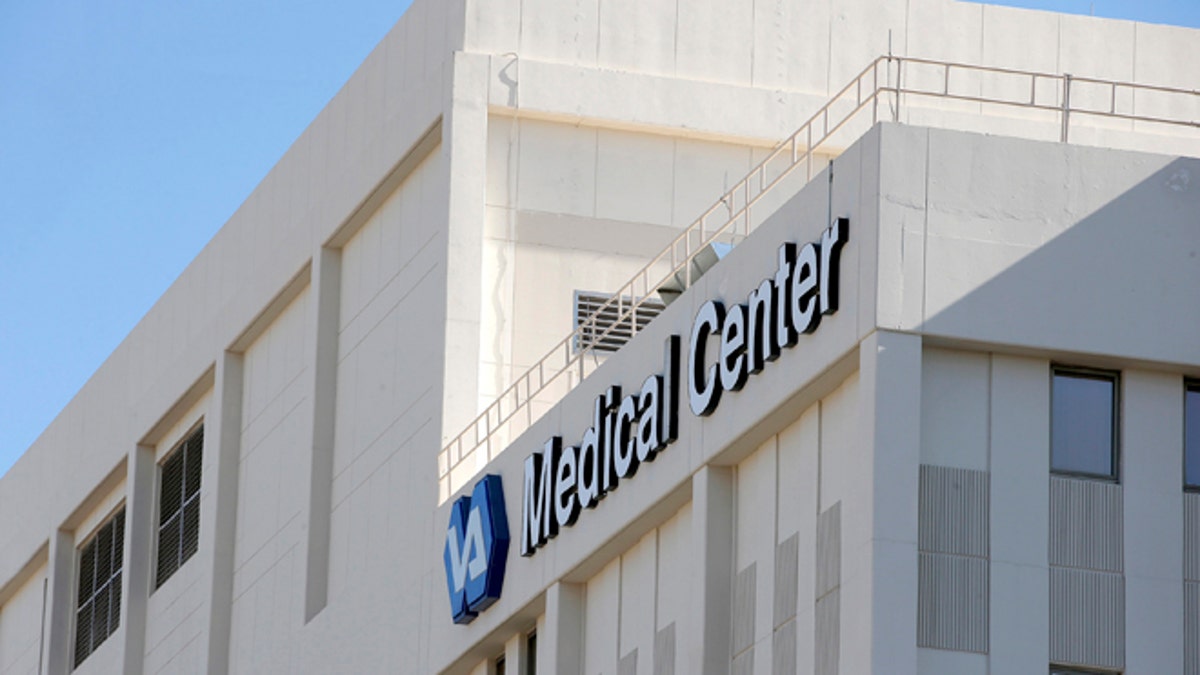 The Department of Veterans Affairs said Monday it plans to fire three more top officials, in the aftermath of recent scandals -- but House Republicans say the VA's response continues to lack transparency, noting that another official supposedly getting the ax had announced his retirement days earlier.
The newly announced batch of ousted officials includes Susan Taylor, the deputy chief procurement officer with the Veterans Health Administration who oversees $15 billion a year in federal contracts.
"The proposed removal … underscores the VA's commitment to hold leaders accountable and get veterans the care they need," Deputy Secretary Sloan Gibson said in announcing the proposed firings.
The agency said it also plans to fire Terry Wolf, director of the Pittsburgh VA Healthcare System, and James Talton, director of the Central Alabama VA Healthcare System.
But this comes after the agency on Sept. 26 announced plans to fire John Goldman, director of the Carl Vinson VA Medical Center, in Dublin, Ga. -- after announcing his retirement four days earlier.
"Bragging about the proposed removal of someone who has already announced his retirement can only be described as disingenuous," said Florida GOP Rep. Jeff Miller, chairman of the House Veterans Affairs Committee.
On Tuesday, House Republican aides privately pointed out a list of concerns beyond the semantics of Goldman's departure. They said he should be fired instead of being allowed to retire with a pension or other benefits, considering his facility was among those found to have falsified records to hide the excessive delays some veterans encountered when trying to get medical treatment.
As a result of the scandal, Congress passed a law this summer that helps the agency fire senior officials suspected of wrongdoing, in part by shortening their appeals process to 28 days. Secretary Eric Shinseki resigned over the scandal in May.
The four proposed dismissals are the first since the law was passed.
Republicans are also fuming that the removals are only "proposed" and pointed out that Taylor had a job offer at the Energy Department, until the agency learned about an inspector general's report that found she helped steer contracts to a private company, Virginia-based FedBid, for which she advocated.
The report, which led to the effort to remove Taylor, also states she tried to discredit a senior agency official who had declared a moratorium on a practice that FedBid championed called reverse auctions, in which sellers compete with each other to offer the lowest bids.
Taylor also "misused her position and VA resources" for FedBid's private gain and interfered with the inspector general's investigation, the report states.
"What I don't want to see happen is for [senior employees] to retire, resign or find another government job outside of VA without consequence -- a pattern that has been emerging in recent weeks," Miller also said.
Wolf is being fired for unspecified "conduct unbecoming a senior executive."
He has been on paid leave since June after a VA review of a Legionnaire's disease outbreak between February 2011 and November 2012.
At least six Pittsburgh VA patients died and 16 were sickened by the bacterial disease that was traced to water treatment problems at the Pittsburgh-area hospitals, which also prompted congressional hearings.
Talton is being fired after an investigation by the VA's Office of Accountability Review substantiated allegations of neglect of duty.
Rep. Martha Roby, R-Ala., called Talton's dismissal "a positive sign that the new VA leadership is committed to removing bad actors and improving the health care system."
Talton was placed on administrative leave in August after reports that hundreds of X-rays went unread, patients experienced long delays in getting appointments, patient records were manipulated and one employee took a patient to buy illegal drugs.
Neither Talton nor the other employees could be reached for comment late Monday. They have seven days following their dismissal to appeal, with a decision by an administrative judge due 21 days after that.
The Associated Press contributed to this report.