Republican leaders express sympathy, support 'stand your ground'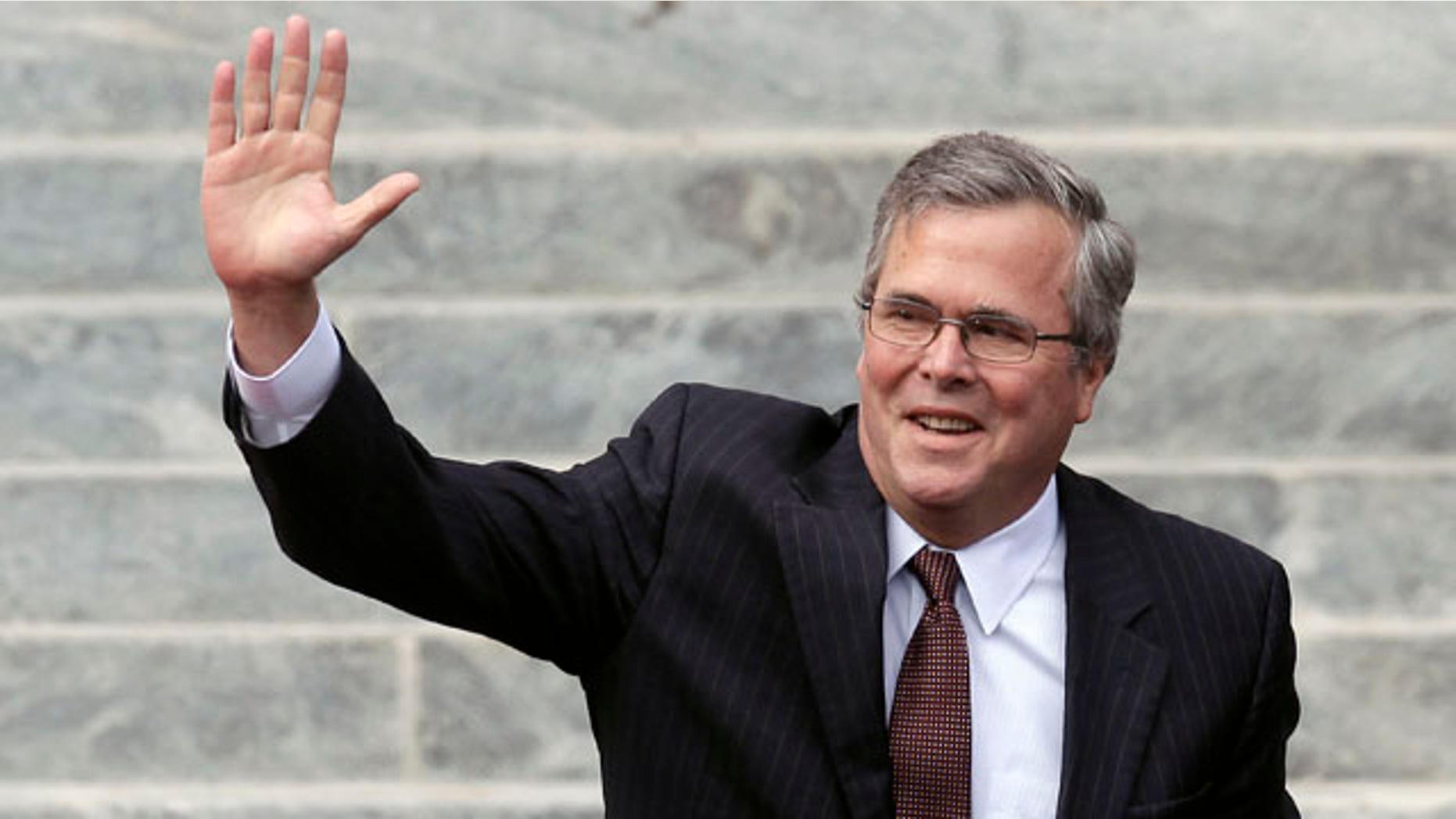 Republicans leaders are saying the fatal shooting of an unarmed Florida teen is a tragedy but remain supportive of the "Stand Your Ground" law the state passed in 2005 and say the legislation doesn't apply to the case.
Former GOP Gov. Jeb Bush, who signed the bill into law, said Friday evening the law shouldn't protect the neighborhood watch captain who hasn't been arrested in the shooting death of 17-year-old Trayvon Martin.
"Stand your ground means stand your ground," Bush said following a speech at the University of Texas at Arlington. "It doesn't mean chase after somebody who's turned their back."
The incident occurred Feb. 26, in Sanford, Fla., when watch captain George Zimmerman, 28, pursued, then fatally shot Martin as he was walking at night in a suburban Orlando gated community.
Craig Sonner, an attorney for Zimmerman, also says the law, also known as the castle doctrine, does not apply.
"There was some kind of scuffle that took place," he told CNN. "There was a gun that was discharged, and now there's a young man dead. The ultimate issue is whether it was self defense in this case."
Zimmerman, whose father is white and his mother is Hispanic, said he was acting is self defense.
But the issue has sparked a national debate on such issues as race and gun laws with reaction from President Obama, to the GOP presidential candidates, to a Florida lawmaker who sponsored the legislation to NBA star Dwyane Wade.
"If I had a son, he'd look like Trayvon," Obama said Friday. The president said he didn't want to interfere with federal investigations by the FBI and Attorney General Eric Holder but vowed, "we're going to get to the bottom of exactly what happened."
In addition, Florida GOP Gov. Rick Scott has convened a grand jury.
Republican presidential candidates responded after the president Friday morning.
GOP candidate Rick Santorum said the shooting was a "horrible case" and "stand your ground is not doing what this man did."
Candidates Mitt Romney and Newt Gingrich each called the incident a "tragedy."
"There's a point in there where there ought to be some kind of signal that's pretty clear that this is a guy who'd found a hobby that's very dangerous," Gingrich added.
Dennis Baxley, a Republican in the Florida House who sponsored the legislation, said earlier this week that he has "great sympathy" for the Martin family and is pleased that investigations are going forward. However, he does not think the Florida law - similar to one in 26 other states – does not seem to apply.
"There is nothing in the castle doctrine as found in Florida statutes that authenticates or provides for the opportunity to pursue and confront individuals, it simply protects those who would be potential victims by allowing for force to be used in self-defense," Baxley wrote in an opinion piece for Fox News.
He pointed out the legislation was drafted and passed as a result of looting of property in the aftermath of hurricanes.
Baxley cited the specific situation in the panhandle of Florida where a resident moved an RV onto his property to protect the remains of his home from being looted. One evening, a perpetrator broke into the RV and attacked the property owner. The property owner, acting in self-defense in his home, shot and killed the perpetrator, he said.
"The facets of the castle doctrine deal with using force to meet force as an act of self-defense when in your home, in your car, on your property, or anywhere you are legally able to be," Baxley wrote. "Quite simply the castle doctrine is a good law which now protects individuals in a majority of states. However, the castle doctrine does not provide protection to individuals who seek to pursue and confront others, as is allegedly the case in the Trayvon Martin tragedy in Sanford."