Rep. Luis Gutierrez Rallies in Support of Immigrant Gabino Sanchez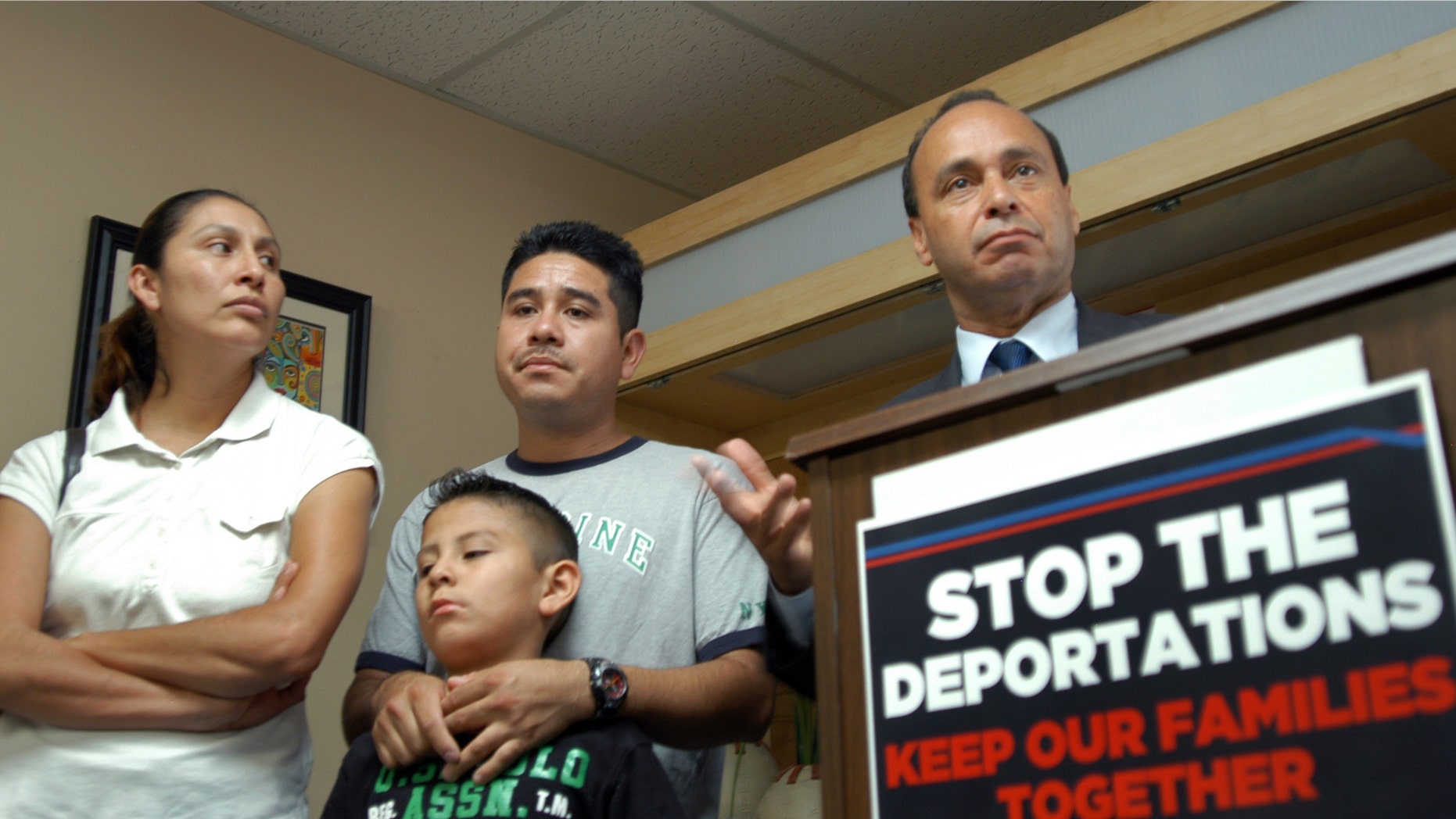 As hundreds rallied outside, Rep. Luis V. Gutierrez (D-IL-4) joined Gabino Sánchez inside a Charlotte, N.C. courtroom as the South Carolina man faced deportation.
The fate of Sánchez, 27, will be decided next Tuesday and for Gutierrez it will shine a light on whether the Immigration and Customs Enforcement memorandum giving priority to expelling undocumented criminals "carries any weight."
"Gabino is an example of an immigrant who should not be deported," the congressman told the Efe news agency.
During Sánchez's hearing, the judge and Immigration and Customs Enforcement (ICE) attorneys agreed to allow Sánchez and his attorney, Marty Rosenbluth, to pursue "cancellation of removal" at a subsequent hearing to be held in February 2013.
Sánchez came to the United States when he was 14. He settled in Ridgeland, South Carolina, worked in gardening and construction and eventually married and had two children.
His troubles began on Nov. 2 when police stopped him for speeding. Because he is undocumented and did not have a driver's license - and also has a history of fines for driving without a license - he was turned over to ICE.
If the new guidelines contained in an ICE memorandum issued last summer are applied, Sánchez, who has no criminal record and is the father of two U.S.-born children, should not be a candidate for deportation.
"Gabino Sánchez has lived and worked and raised a family here for more than a decade and it is not in anyone's interest to have him deported," Congressman Gutierrez said after the hearing.  "I do not understand why ICE has not followed President Obama's guidelines and decided to move on from this case to go after someone else, someone who is a threat to his community or a serious criminal.  It is a huge waste of taxpayer dollars and ties up the courts and law enforcement."
"While the case should be dropped, I am happy that today's outcome puts Gabino and his family in a safer place," the Congressman continued.  "He will be able to work and drive legally while his case is decided and we will keep fighting with ICE and the White House to drop the case in the mean time."
Follow us on twitter.com/foxnewslatino
Like us at facebook.com/foxnewslatino