Feds Sue South Carolina to Block Immigration Law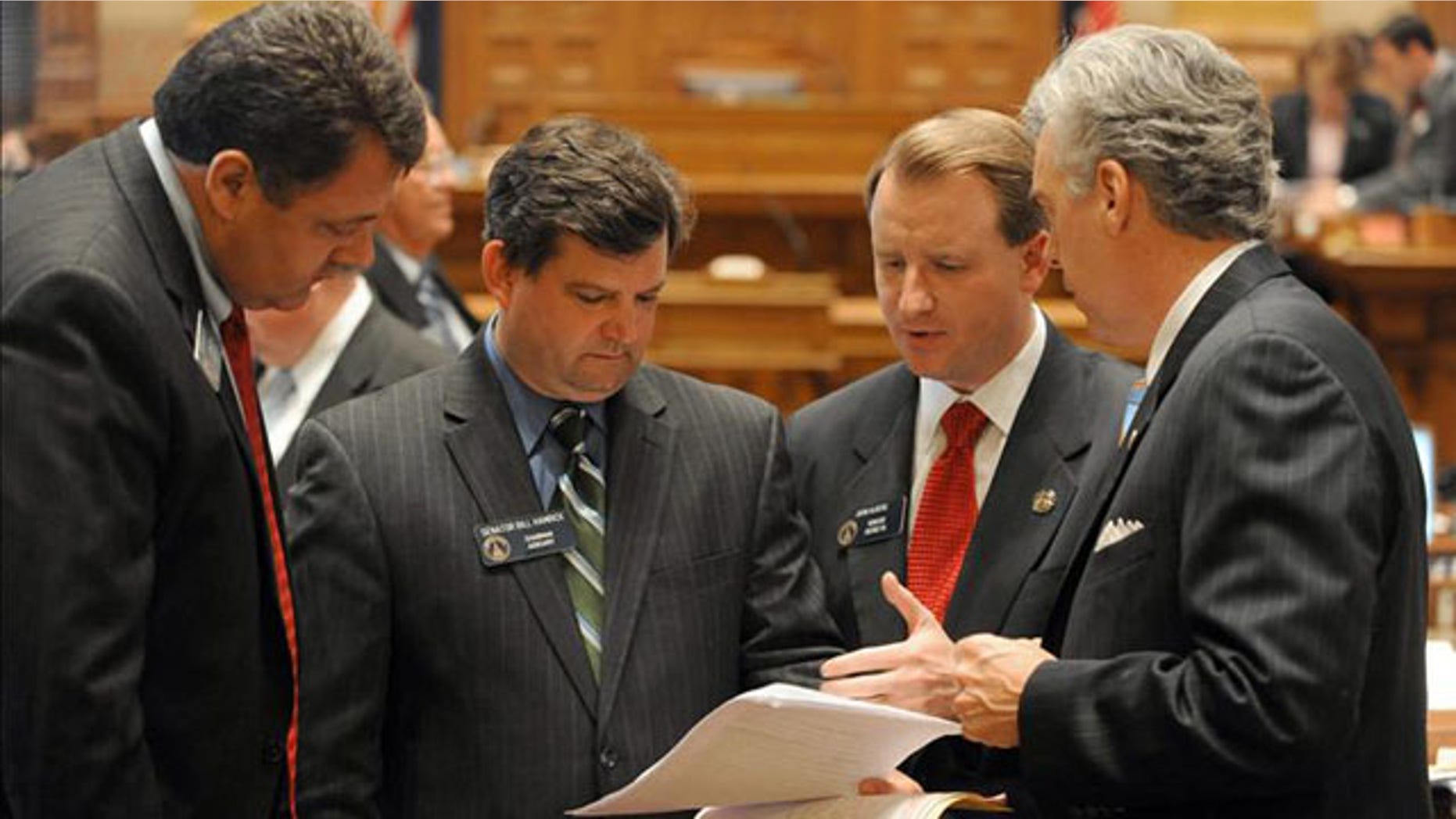 The Justice Department is suing the state of South Carolina to stop enforcement of parts of it's new immigration law, arguing that the provisions are "unconstitutional and interfere with the federal government's authority to set and enforce immigration policy."
U.S. Attorney Bill Nettles said that the law violates people's right to due process. The lawsuit was filed Monday afternoon.
South Carolina's law makes it a state crime to be in the country without a valid visa and requires local law enforcement to call federal immigration officials following a traffic stop or other encounters with authority if they suspect the person of being undocumented, and mandates that all businesses check their hires through the federal online system known as E-Verify -- as do similar immigration laws such as Arizona's SB 1070 and Alabama's H.B. 56.
Supporters of South Carolina's law say the federal government has failed to control illegal immigration, and that states – which they say bear the consequences – must address the problem themselves.
State Sen. Tom Davis, a Republican and a co-sponsor of the law, says that undocumented immigrants in South Carolina's schools, hospitals and prisons impose a "tremendous financial cost" on state taxpayers, reports the Island Packet.
The Republican Governor of South Carolina, Nikki Haley, the daughter of Indian immigrants, told reporters she supports the law.
"First of all, I am proof positive that what makes this country great is that we are a country of immigrants," she is quoted as saying in published reports. " But we are a country of laws and we have to understand that if we violate those laws, we violate everything that makes this country great."
But the Justice Department argues that the law imposes "significant burdens" on federal agencies and will divert funds from priority such as the fight against terrorism, drug smuggling, gangs and apprehending people wanted for other crimes.
"Today's lawsuit makes clear once again that the Justice Department will not hesitate to challenge a state's immigration law, as we have in Arizona, Alabama and South Carolina, if we find that the law interferes with the federal government's enforcement of immigration," Attorney General Eric Holder said.
The law has also sparked fears of profiling of legal residents and U.S. Latino citizens in South Carolina. In a lawsuit filed earlier this month by a coalition of civil rights organizations – led by the American Civil Liberties Union – legal immigrants listed as plaintiffs speak of concerns that they will be singled out as suspected undocumented immigrants under the new law.
Hispanics comprise about 5 percent – or 236,000 -- of South Carolina's population.  The state's undocumented population is estimated to be about 50,000.
The Justice Department said that it will request a preliminary injunction to halt enforcement of the law. Portions of the law take effect Jan. 1.
This article draws upon reporting from EFE and The Associated Press. 
Follow us on twitter.com/foxnewslatino
Like us at facebook.com/foxnewslatino