Rep Blames Pledge of Allegiance Flap on 'Distorted' Video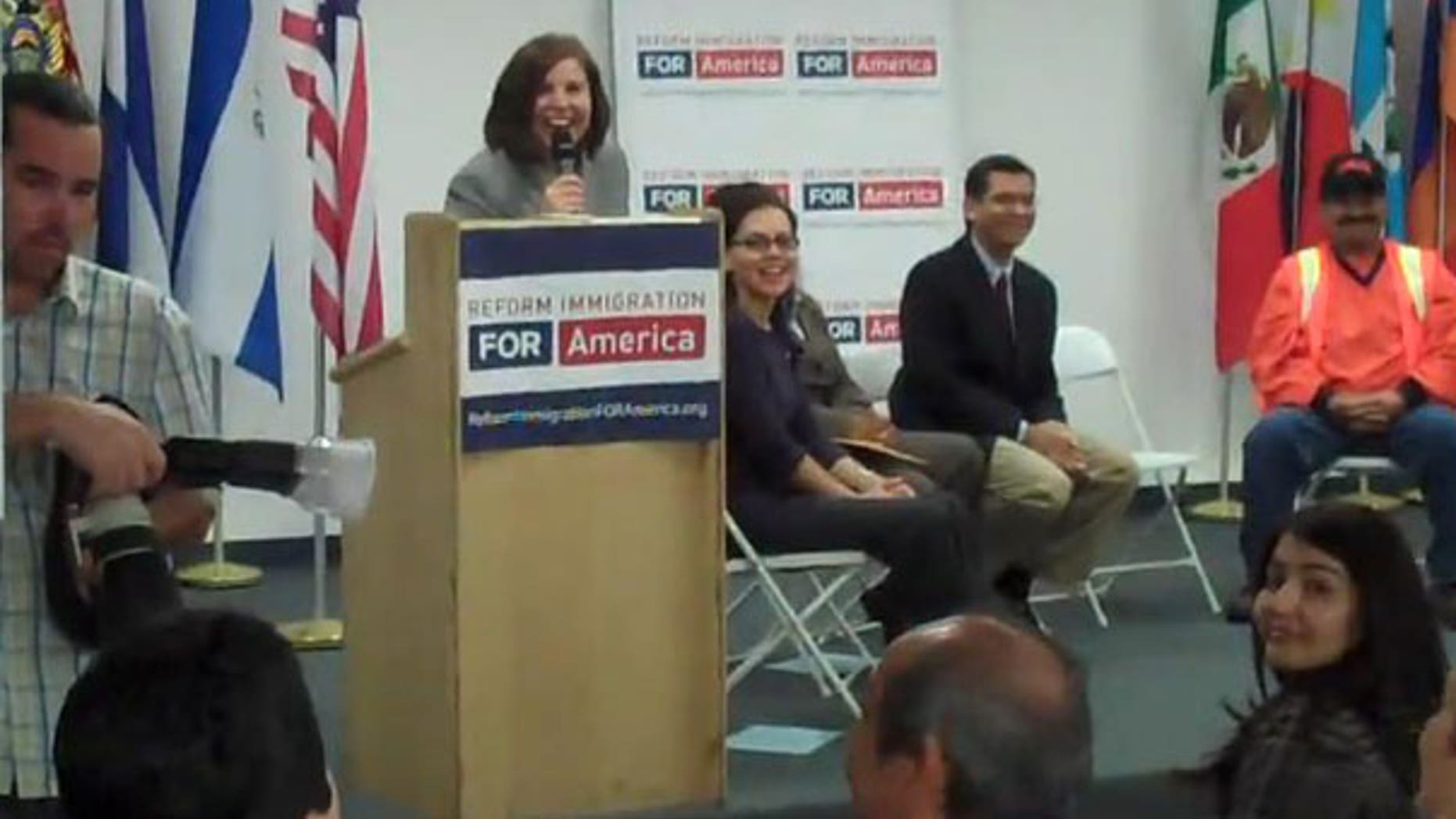 California Rep. Xavier Becerra fired back Wednesday at a Republican congressional candidate who called upon him to "clarify his reaction" after he was caught on a YouTube video laughing at a suggestion that the Pledge of Allegiance be recited at a union meeting in Los Angeles.
The 46-second video was captured by an unidentified staffer who accompanied Republican candidate Ari David to a Service Employees International Union meeting on Saturday. By early Wednesday, the video had been viewed roughly 96,000 times.
"The Pledge of Allegiance and the flag are not a laughing matter," Becerra said on Fox News Wednesday. "What Mr. David isn't telling is that he's distorting the clip that he took selectively out of the entire frame."
Becerra, a Democrat, accused David of trying to get "free airtime" and make a political gain during his campaign.
"That's unfortunate," Becerra said, adding that the Feb. 20 meeting had been under way for more than an hour when David's aide asked that the pledge be recited.
"If you look at the entire session, this political operative says, 'Can we start this meeting?'" Becerra continued. "There had been folks at this meeting for more than an hour ... Take a look at the entire video. We all stood up and said it."
David will not be opposing Becerra in November; he is running to replace Democratic U.S. Rep. Henry Waxman in a neighboring district. He said he attended the meeting in Becerra's district in hopes of meeting with Waxman, who he said was an invited guest.
On the video, a man off camera can be heard saying: "I'm here for Ari David for Congress. Can we start this meeting with the Pledge of Allegiance?"
An unidentified woman standing behind a lectern laughs loudly, and Becerra, seated on stage, can be seen smiling and stifling his laughter as he bends slightly forward in his chair.
"No, I'm serious," David's staffer continues. "Congressman, shouldn't we say the Pledge of Allegiance if we all want to be citizens? Wouldn't that be appropriate to say the Pledge of Allegiance?"
"Sure, of course," the woman on stage replies. "OK, let's go for it -- you lead."
The pledge is then recited by everyone in the room, followed by raucous applause.
David told Fox News he found Becerra's reaction "completely inappropriate," adding: "I was stunned as an American that one of our members of Congress would act that way.
"Considering these people want immigration reform, shouldn't they say the national anthem before a public meeting with their elected official there?"
If Becerra thought the situation was comical, it was the congressman's "prerogative" to laugh, David said.
"Is it that offensive of a notion to be asked to say the Pledge of Allegiance?" the candidate continued.
Becerra defended the reaction on Tuesday in a statement to FoxNews.com, saying: "I was invited to address some 500 people gathered to discuss the human tragedy of a broken immigration system and the need to fix it. At some point during that meeting, a political operative for a congressional campaign asked if we could recite the pledge of allegiance. The meeting was already under way and the question was unexpected. It took us all by surprise. When the speaker explained that he was serious and asked me specifically if we could say the pledge, I said yes and gestured to the moderator, who then led the entire gathering in reciting the pledge."