Red light: Traffic cameras bring Ohio town to screeching halt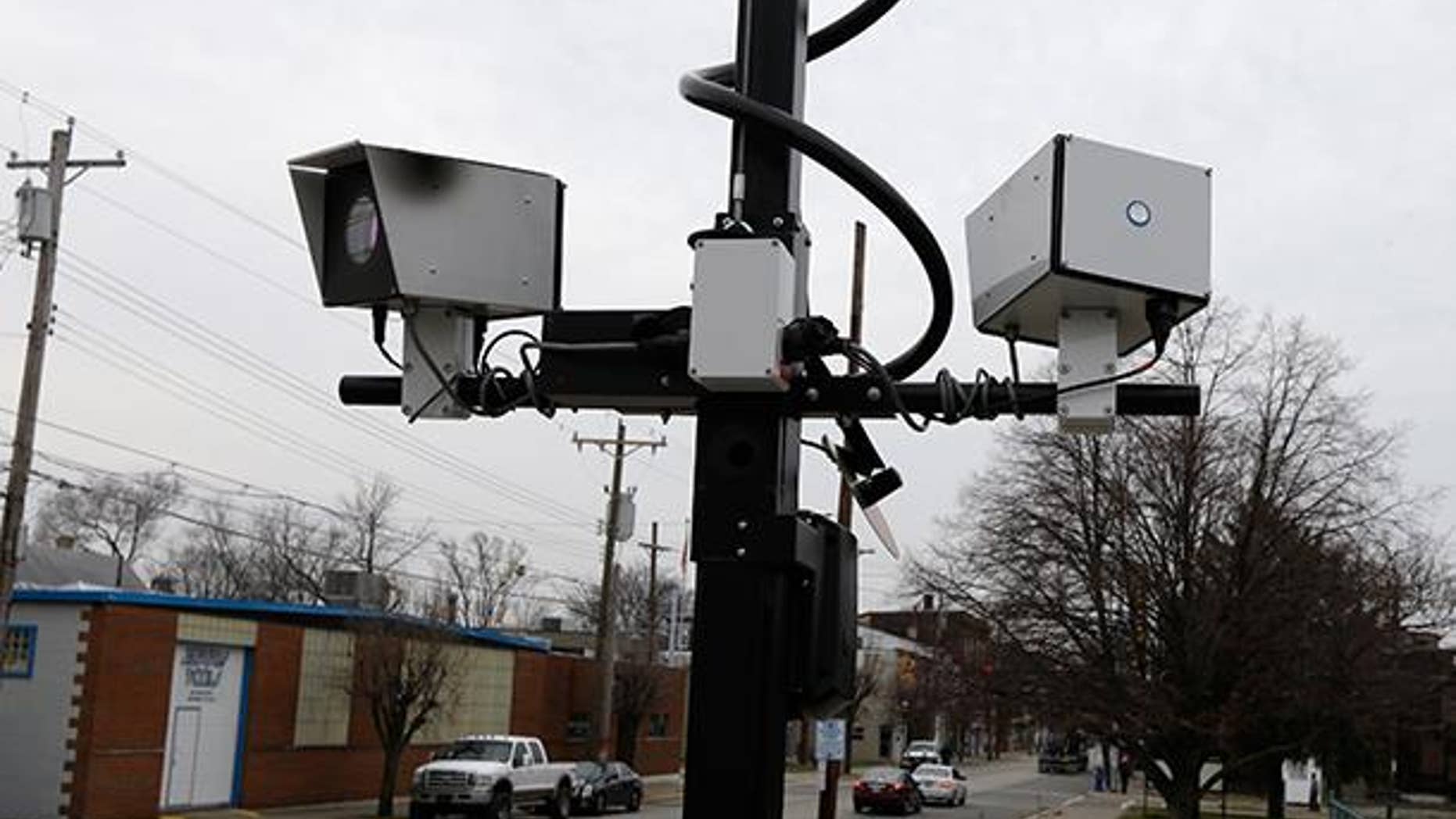 Those traffic cameras drivers hate and municipal bean counters love have brought a small village in Ohio to a grinding halt.
Elmwood Place (pop. 2,188) has seen four of its six Village Council members resign amid public outrage over a flurry of fines issued by the cameras. The devices have raised nearly $2 million for the tiny Cincinnati suburb, but angry drivers and shopkeepers complain the ticket blitz from above could turn downtown Elmwood Place into a ghost town. Now, with two-thirds of the council gone, partly in protest over the cameras, the governing body can't reach a quorum to conduct the people's business.
"The public is bewildered with what is going on," Village Councilman Jerald Robertson told FoxNews.com.  "There is a sense that they have no idea what we are doing.
"I have no idea what is going on with the council," he added.
[pullquote]
The standoff puts Elmwood Place in the center of a national controversy over traffic camera controversy. Cities and towns around the nation, working with private companies, have installed the cameras to catch drivers speeding or running red lights. They then split the fine proceeds, generating big profits for companies such as American Traffic Solutions and Redflex Traffic Systems, and much-needed revenue for municipalities. The Washington Post reported that the District of Columbia has collected $84.9 million from tickets in the current fiscal year, including $29.5 million from the 10 most profitable speed cameras.
But not only do motorists hate the cameras, local merchants complain that they make potential customers steer clear of shopping districts - and even entire towns - where the cameras lurk, waiting to dispense costly citations.
Attorney Mike Allen is fighting back at Elmwood Place, filing for class-action status for a suit against the town on behalf of everyone who paid a fine meted out by an eye in the sky.
"We want to put money back into the pockets of people who already paid the tickets," Allen told FoxNews.com.  "We feel what the village did was unconstitutional."  He remains confident that his motion for class-action allegations will be granted.
Robertson described the status of the village council as "muddled." Two new members have been appointed, and two of the members who recently resigned returned to their positions last week, though Robertson is unsure whether they will continue to serve.
Health problems were cited as the reasons for the resignations for two of the members, but Robertson believes the public outrage played a role in all of their decisions.