Reagans' private collection draws high bids at New York auction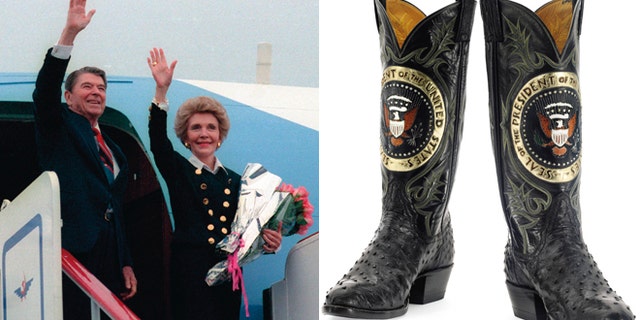 NEW YORK – A pair of black cowboy boots emblazoned with the presidential seal and several rare works of art were among the first pieces of Ronald Reagan memorabilia to sell Wednesday as treasured items from the former first family's personal collection went up for auction in New York.
The highly sought-after items -- several of which went for well above their estimated value -- were put on the auction block inside a small room before a hushed crowd of eager bidders at Christie's in midtown Manhattan.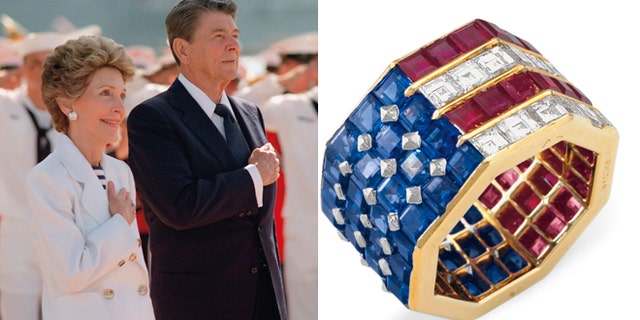 In total, 700 lots are being offered at the in-person auction that continues into Thursday, as well as online.
Items ranging from Nancy Reagan's jewels to a signed fragment of the Berlin Wall (estimated to sell between $10,000 and 20,000) were set to go to auction. Books, mementos and fine art from the White House and from Ronald Reagan's home in Los Angeles were also available for bidding.
The auction was hoped to bring in over $2 million for the Ronald Reagan Presidential Foundation and Institute, and initial sales looked promising, with many of the lots going for well above their estimates.
The pair of cowboy boots belonging to Reagan and stamped with the presidential seal went for an eye-watering $199,500, despite estimates they were worth between $10,000 and $20,000.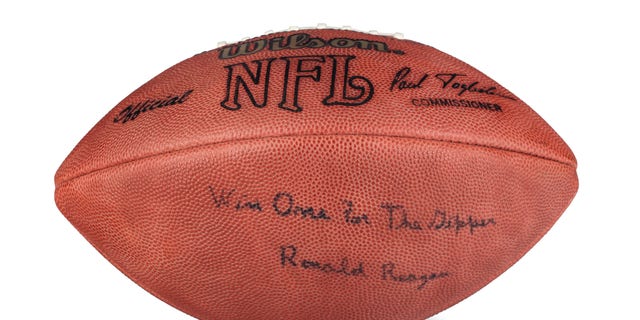 Earlier in the day, a small bronze statue of President Reagan on horseback was estimated to be worth $2,000-$3,000 -- and went for more than $14,000. An oil painting owned by the Reagans was estimated at between $15,000-20,000 and sold for $93,750.
Other articles of interest include a series of personal doodles by President Reagan on White House stationery (estimated between $2,500 and $3,500) and an official NFL football signed and inscribed "Win One For the Gipper, Ronald Reagan" -- valued at between $5,000 and $10,000 -- which went for $93,750.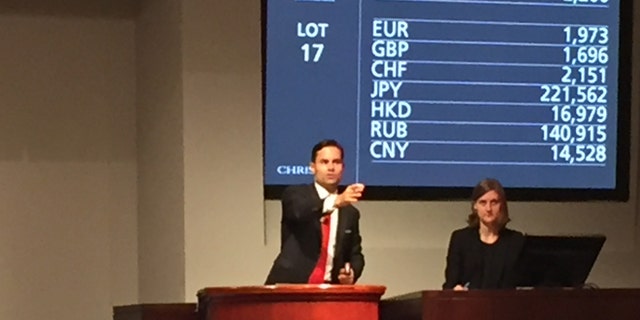 Brook Hazelton, president of Christie's, America, introduced the auction and stepped into the role of auctioneer, teasing out more bids from collectors and enthusiasts whenever possible.
"One last chance," he joked as a bidder considered raising his bid for one lot. "It's all for a good cause."
Hazelton had a lot of work on his hands, with bids being called out not only in the hall, but also via the web and by phone, as Christie's staff called out phone bids from around the world. Bids came from China, the U.K. and Japan, among other countries.
A simultaneous online component to the auction will be ongoing until Sept. 27.
FoxNews.com's Molly Dodd contributed to this report.