Raúl Castro urges U.S. to end broadcasts aimed at Cuba amid diplomatic thaw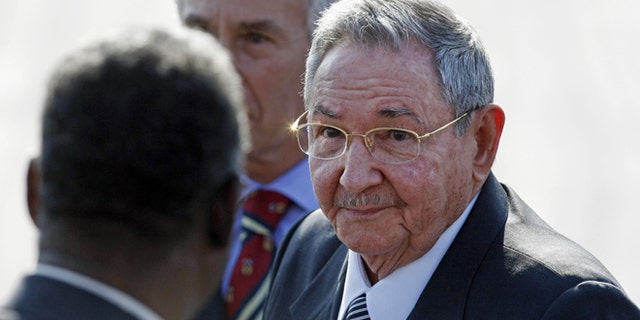 HAVANA (AP) – Cuban President Raúl Castro urged the U.S. government Friday to halt radio and television broadcasts aimed at the island and other programs that Cuba considers harmful while reiterating that he is interested in deepening the thaw in relations with the United States.
The comment came in Castro's first review of the rapprochement that he and U.S. President Barack Obama began a year ago.
In a rare broadcast of his speech on state television, the 84-year-old leader said, "Cuba will continue insisting that to achieve the normalization of relations it is imperative that the government of the United States remove all policies of the past."
Among the things he criticized are transmissions of Radio Marti and TV Marti to Cuba despite his government's objections. "The United States maintains programs that are harmful to Cuban sovereignty, such as projects to promote changes in our political, economic and social order," he said.
Castro, who took over Cuba's presidency from his older brother Fidel, also objected to U.S. immigration policy that gives preferences to Cuban migrants, offering them automatic residence if they reach U.S. territory.
He repeated his call for an end to the five-decade-long U.S. trade embargo. Obama has eased some provisions of the embargo, but many of its requirements are included in U.S. law and would have to be changed by Congress, where there is opposition to doing that.
Castro recounted some of the achievements in the last year, including the reopening of embassies, top-level meetings between U.S. and Cuba officials, including Obama and Castro, and agreements on cooperating on environmental matters and in security.
Cuba maintains "full readiness to continue working toward building a relationship with the U.S.," Castro said.
Like us on Facebook
Follow us on Twitter & Instagram