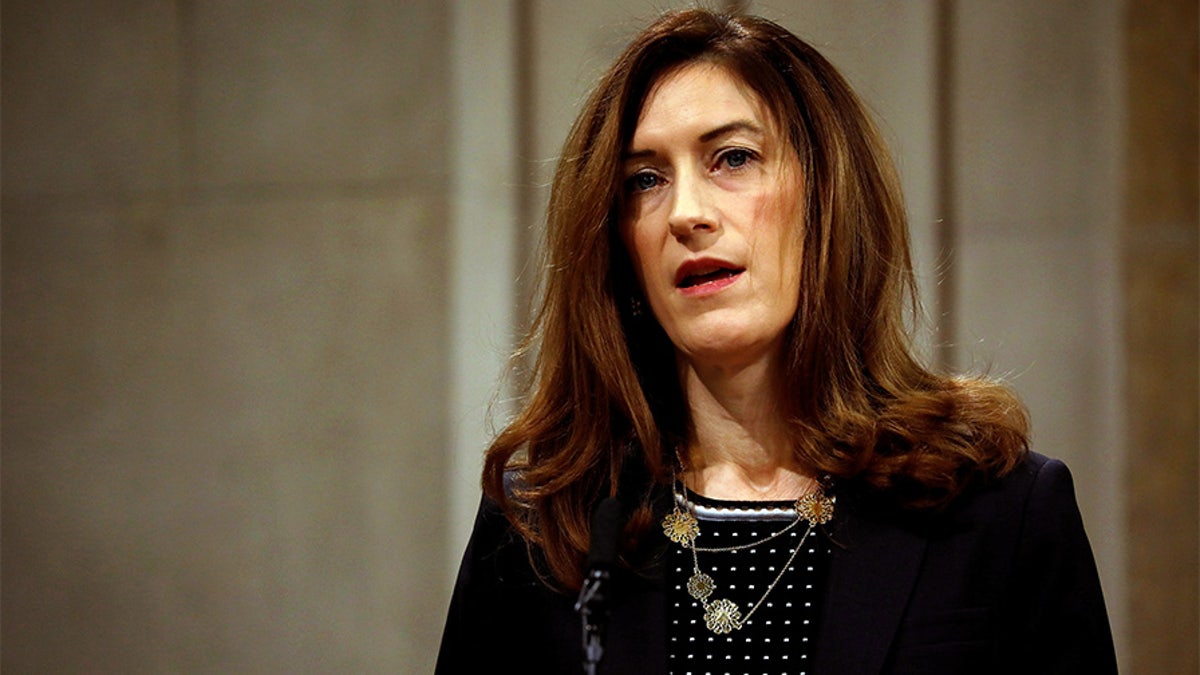 Rachel Brand, associate attorney general in the Department of Justice, is stepping down from her position, Fox News confirmed on Friday. Brand, the No. 3 official in the DOJ, will be leaving following a nine-month tenure in the role.
A friend of Brand's says she was "not looking to leave," but was approached with a "dream job." Brand will now head to work for Walmart as executive vice president, global governance and corporate secretary.
DOJ officials say Principal Deputy Associate AG Jesse Panuccio will step in as the acting Associate Attorney General.
News of Brand's departure was first reported by The New York Times.
In the line of succession, Brand had been behind Deputy Attorney General Rod Rosenstein. Rosenstein is overseeing Special Counsel Robert Mueller's probe into Russian interference in the 2016 presidential election. She was in line to oversee the investigation if Rosenstein stepped down.
Should Rosenstein step down now, Solicitor General Noel Francisco would take over the probe, not Panuccio. (Attorney General Jeff Sessions recused himself from the Russia inquiry last year.)
"The men and women of the Department of Justice impress me every day," Brand said in a statement on Friday. "I am proud of what we have been able to accomplish over my time here. I want to thank Attorney General Sessions for his leadership over this Department. I've seen firsthand his commitment to the rule of law and to keeping the American people safe."
Brand had been overseeing the DOJ's antitrust, civil and civil rights divisons. She also assisted in an extension of the National Security Agency's warrantless surveillance program.
Brand, Sessions said in the same statement, "played a critical role in helping us accomplish our goals as a Department—taking on human trafficking, protecting free speech on campus, and fighting sexual harassment in public housing.
"And when I asked her to take the lead in the Department's efforts on Section 702 re-authorization, she made this her top priority and combined her expertise and gravitas to help pass legislation keeping this crucial national security tool. Rachel has shown real leadership over many important divisions at the Department. I know the entire Department of Justice will miss her, but we join together in congratulating her on this new opportunity in the private sector. She will always remain a part of the Department of Justice family."
Currie Gunn, Brand's assistant, has also left the department, according to The Times.