Puerto Ricans Apathetic Ahead of GOP Primary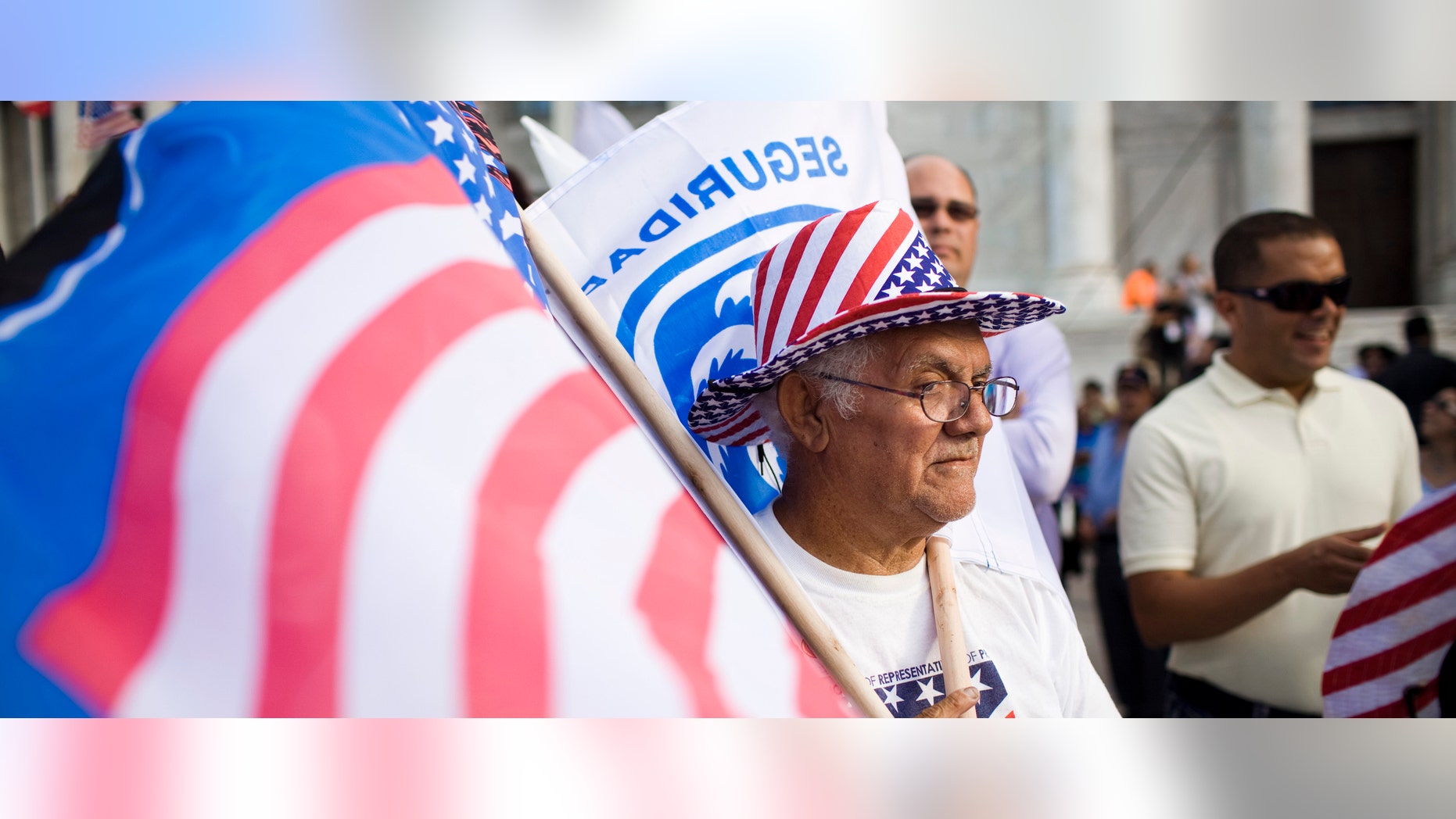 San Juan, Puerto Rico – While all the Republican candidates are on the ballot in Puerto Rico's primary, only two of them have dominated the news.
Mitt Romney, who has the support of the Gov. Luis Fortuño and shared the stage with him Friday at the Capitol Building, and Rick Santorum, who has run into controversy over comments he made in Puerto Rico's El Vocero newspaper saying that making English an official language should be a "condition" of statehood for Puerto Rico.
Despite the added attention the territory has received this week as the GOP candidates court voters, Puerto Rico is in the mist of its own rigorous local primary campaigns that are held along the Republican one tomorrow and there are some Puerto Ricans that think the GOP primary is a waste of time.
Where the Candidates Stand on Puerto Rican Statehood
"This is a fiasco. The only thing that I applaud from Santorum is that when they asked him if we were a colony of the United States he said on a TV show that we hadn't voted for statehood in our past referendums," said Marcial Ocasio, a professor at the University of Puerto Rico. "That was a clever answer. I think we all know that they are using the Governor to bring Hispanics to vote for Republicans, that's it."
Some on the island believe that GOP campaigning here is a ploy to garner favor among the Puerto Rican population living in the U.S., especially in cities like New York and Miami.
"It is because we are U.S. citizens, here we don't vote, but they know that they are more Puerto Ricans in the United States than in the island; their campaign here is for those who are there, but in the end we are tired of our own politics, so I don't know what's the use," said Rosa Morales, a business owner in the capital of San Juan.
Ricardo Aponte, Puerto Rico's executive director of the Republican Party, has said that the primary elections are an opportunity to influence the presidency of the United States as Puerto Ricans don't vote in general elections.
The base of Puerto Rico's Republican party is led by Gov. Fortuño and he has endorsed Romney because of assurances from the former Massachusetts governor that he would fight to make Puerto Rico the 51st state.
However, many in Puerto Rico don't think he's been honest because the referendum, which will be held in early November, is a bit contradictory. Voters will have two ballots, one to vote if they want to stay as they are and then a second ballot, where regardless of the result of the first ballot, they'll choose independence, statehood or a more autonomous affiliation with the United States.
Ten Facts About Puerto Rico and its Citizens
Many who would vote for Romney in the GOP primary will be people from the pro-statehood party that will follow Fortuño's recommendation. However, Democratic groups on the island have been aggressive in attacking the GOP for alleged anti-Hispanic remarks and Romney's criticism of Justice Sotomayor.
"In looking at Justice Sotomayor, my view was her philosophy is quite different than my own and that's the reason why I would not support her as a justice for the Supreme Court," Romney told reporters Friday afternoon. "I would be happy to have a justice of Puerto Rican descent or a Puerto Rican individual on the Supreme Court, but they would have to share my philosophy, that comes first."
As the clock winds down toward the GOP primary vote, Puerto Rico is trying to struggle with its own problems while also attempting to comprehend the GOP race engulfing the island.
Ada Alvarez is a former board members of the National Association of Hispanic Journalists and a current PhD candidate, who lives in San Juan. Follow her on Twitter @AdaAlvarez8.
Follow us on twitter.com/foxnewslatino
Like us at facebook.com/foxnewslatino