Public relations contract to promote Affordable Care Act comes under scrutiny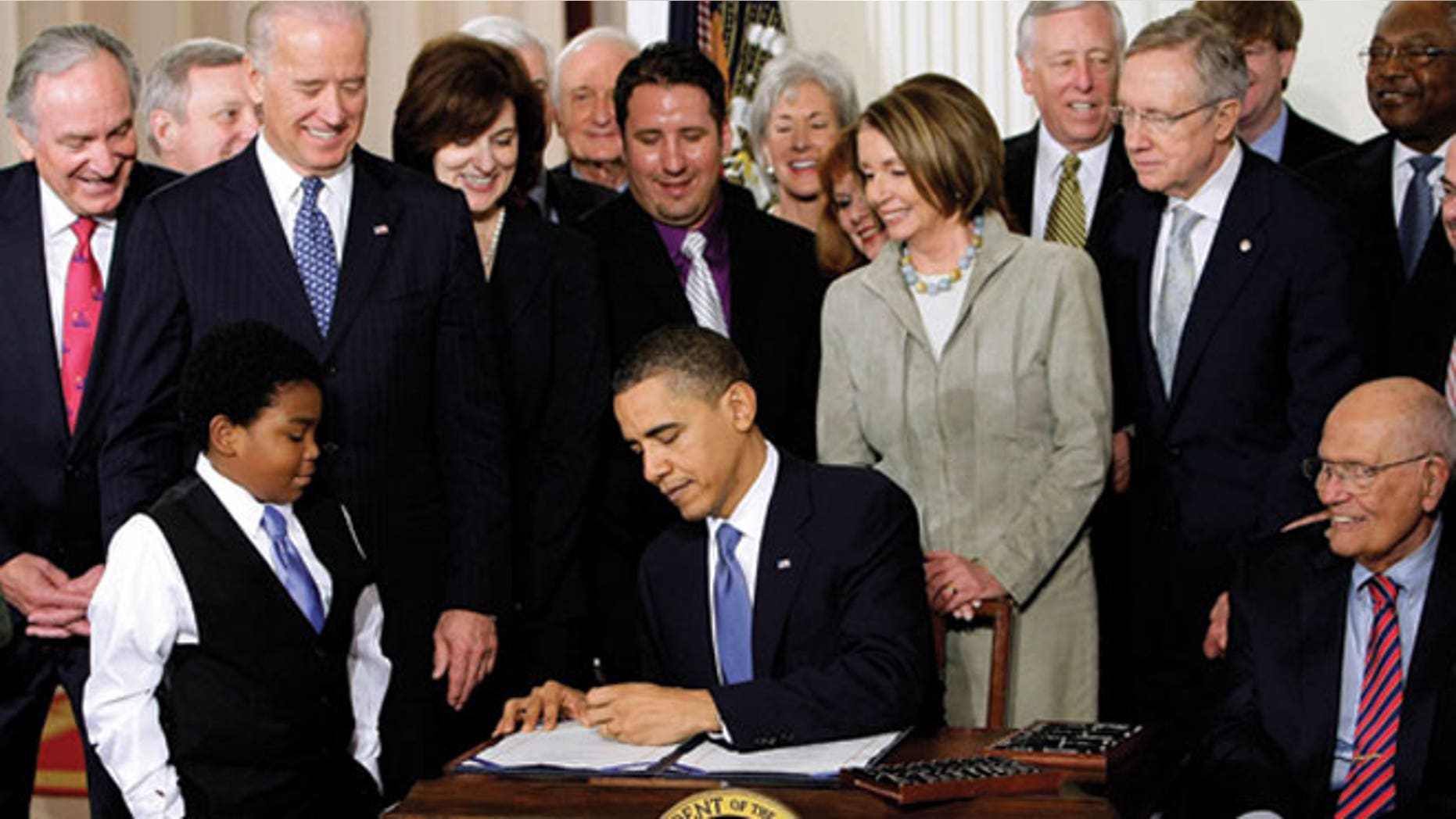 The Department of Health and Human Services' recently signed $17.6 million dollar contract with public relations firm Porter-Novelli, to tout the Affordable Care Act, is coming under congressional scrutiny.
Sen. Rob Portman, R-Ohio, has written a letter to HHS Secretary Kathleen Sebelius asking for details on how that money will be used.
"If you're trying to educate the public as to how to comply with a specific law, there might be a purpose in it," Portman told Fox News. "If, on the other hand, you're doing a PR blitz to try to sell a program during an election year, that seems to me to be more in the realm of something a political organization should be paying for rather than us as taxpayers."
In the interest of belt-tightening, Portman and Sen. Claire McCaskill, D-Mo., earlier this year wrote to 12 federal agencies asking for an accounting of any taxpayer money spent on public relations, publicity and advertising.  Ten of 12 agencies complied with their request. The Department of Health and Human Services did not, leading to Portman's new inquiry to Sebelius this week.
The HHS website describes the purpose of the Porter-Novelli  contract as "a national integrated multi-media campaign education campaign that promotes the preventive healthcare benefits available to all Americans as a result of the Affordable Care Act."
As written, the Health Care Law actually requires "A national science-based media campaign on health promotion and disease prevention..." But it does not stipulate how much should be spent on any such campaign.
Previous administrations have also been criticized for ad campaigns. Senate Democrats demanded that the George W. Bush administration return $240,000 of taxpayer money that was paid to conservative commentator Armstrong Williams to promote "The No Child Left Behind Act." The Bush Administration also spent well over a hundred million dollars in 2003 to inform seniors about the Medicare Prescription Drug Plan.
Tom Schatz of Citizens Against Government Waste says the timing of the new $17.6 million dollar HHS contract to promote the Affordable Care Act is deeply suspicious.
"If part of the health care law is found to be unconstitutional, and it's something that they're advertising, then it's been a big waste of money," he said. "The real purpose of this seems to be to promote the president's achievement with the health care law in the hope that this might assist in his reelection."