Probe Finds No Civilian Deaths Despite Afghan Claim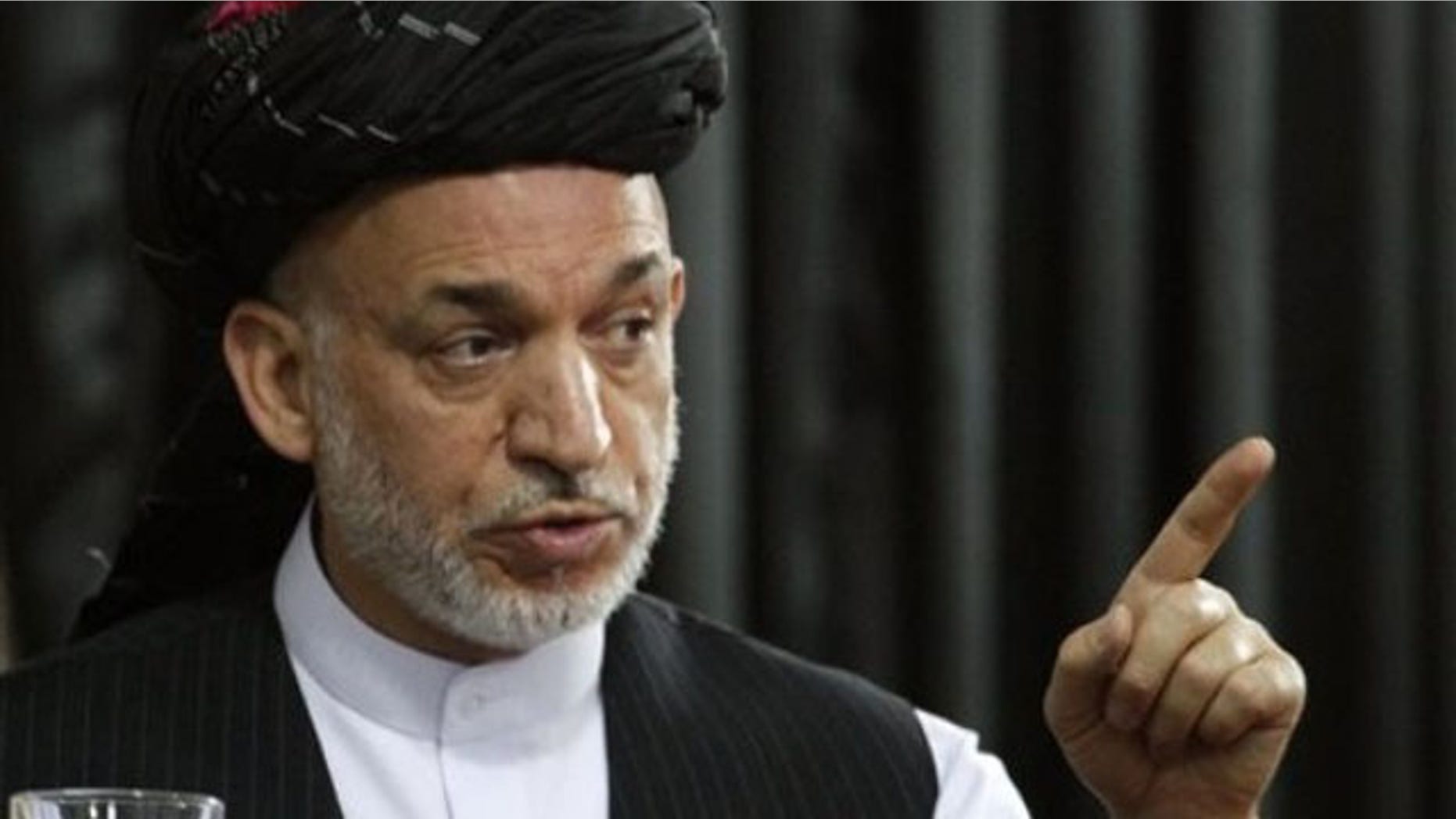 U.S. and allied forces fiercely denied Afghan charges Monday that a NATO-led rocket attack last week killed as many as 45 civilians.
A senior U.S. official called those allegations "premature at best."
Earlier in the day, Afghanistan President Hamid Karzai's office released a statement that claimed a NATO rocket attack during military operations last Friday killed 52 civilians, maybe more, including women and children, in Helmand province.
President Karzai strongly condemned the attack and called for international troops to increase their efforts to stop civilian casualties.
"While deeply saddened by the heartbreaking incident which is both morally and humanly unacceptable, the president condoled via phone with the mourning families and called on NATO troops to put into practice every possible measure to avoid harming civilians during military operations," reads a statement in English issued by the Afghan government.
"The president stressed that the recent documents leaked out to media clearly support and verify Afghanistan's all-time position that success over terrorism does not come with fighting in Afghan villages, but by targeting its sanctuaries and financial and ideological sources across the borders," the statement continues.
But those comments have drawn sharp criticism from NATO following a joint investigation between the International Security Assistance Force and the Afghanistan government that so far has revealed no evidence of any civilians having been injured or killed.
"Any speculation at this point of an alleged civilian casualty in Rigi Village is completely unfounded," ISAF Communication Director Rear Admiral Greg Smith said, referring to the site of the alleged attack.
"We are conducting a through joint investigation with our Afghan partners and will report any and all findings when known."
The investigation reviewed a joint operation that occurred just south of the village last week, when both ISAF and Afghan National Army forces came under fire from machine guns and RPGs.
The joint force responded with attack helicopters and precision-guided missiles against the insurgents. Senior U.S. officials insist all fires were observed and accounted for and struck the intended target. A ground report verified six insurgents were killed in the strike, including a Taliban commander.
The tensions come as more than 90,000 secret U.S. military reports on the Afghanistan war were posted on the Internet by a group known as Wiki Leaks. Some of those documents included unreported incidents of Afghan civilian killings.
But U.S. officials have been quick to point out the reports only cover the years 2004 through 2009, and do not reflect the recent efforts to curb civilian casualties.
"Coalition forces are very actively trying to avoid and to minimize civilian casualties, as opposed to the Taliban and Al Qaeda who actively go after civilians and who indiscriminately kill civilians in large numbers," Defense Department spokesman Col. Dave Lapan told reporters at the Pentagon Monday.
"You've seen reports that have come out in recent months that show that the number of civilian casualties attributed to coalition forces is on the decrease and the number of civilian casualties attributed to the Taliban is on the increase. So the idea that they are somehow being underreported doesn't seem to match up," he said.