President Obama Talks Vick But Still Loves His Bears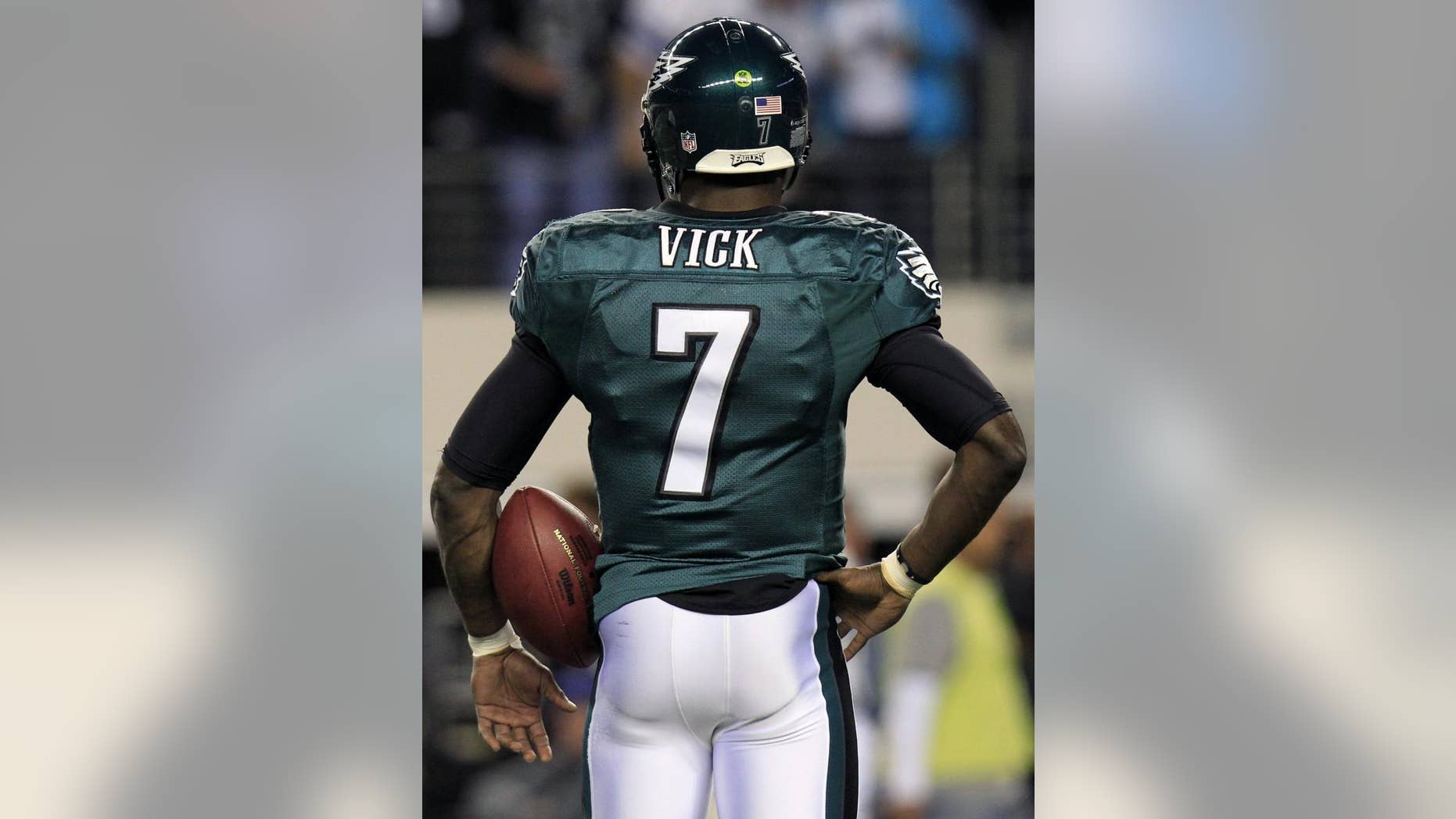 UPDATED WITH ASPCA STATEMENT ON VICK
President Obama may love his Chicago Bears, but that love didn't stop him from calling Jeffrey Lurie, the owner of the surging Philadelphia Eagles and talking about quarterback Michael Vick.
The call, placed by the president to Lurie and reported in Sports Illustrated, was to discuss the use of alternative energy at Lincoln Financial Field, the home of the Eagles, and the host of Tuesday night's football game between the Eagles and the Minnesota Vikings.
In the course of the conversation, the president brought up Vick and discussed the second chance quarterback received when the Eagles picked him up after time spent in prison for dog fighting.
White House Spokesman Bill Burton told Fox News' Mike Emanuel about the conversation, "He [Obama] of course condemns the crimes that Michael Vick was convicted of but, as he's said previously, he does think that individuals who have paid for their crimes should have an opportunity to contribute to society again."
Lurie told Sports Illustrated's Peter King about the conversation saying, "He said, 'So many people who serve time never get a fair second chance. He was ... passionate about it. He said it's never a level playing field for prisoners when they get out of jail. And he was happy that we did something on such a national stage that showed our faith in giving someone a second chance after such a major downfall.''
And Lurie made sure to point out that even if President Obama is known for his basketball skills, he has equal respect for gridiron greats.
"He's a real football fan,'' Lurie told King. "He loves his Bears. He really follows it. He knew how Michael was doing. It was really interesting to hear.''
The ASPCA has also sent out a statement regarding Vick. Since Vick's release from prison, he has worked with the Humane Society and traveled around the United States speaking to children about dog fighting and what he says were mistakes he made. The organization says it wants to remind people Vick was convicted for dog fighting and he also participated in the killing of dogs who did not perform well, but the group also agrees with the president when talking about second chances - although with limits.
"While we do believe in second chances, we also support the conditions of Michael Vick's probation, which prohibit him from owning, buying or selling dogs for three years from the date of his July 2009 release from federal prison. Mr. Vick's performance on the gridiron may continue to attract attention and accolades, but we believe the final measure of his newly found compassion toward animals can only be borne out over time."