Plane crash kills son of Oklahoma Sen. Inhofe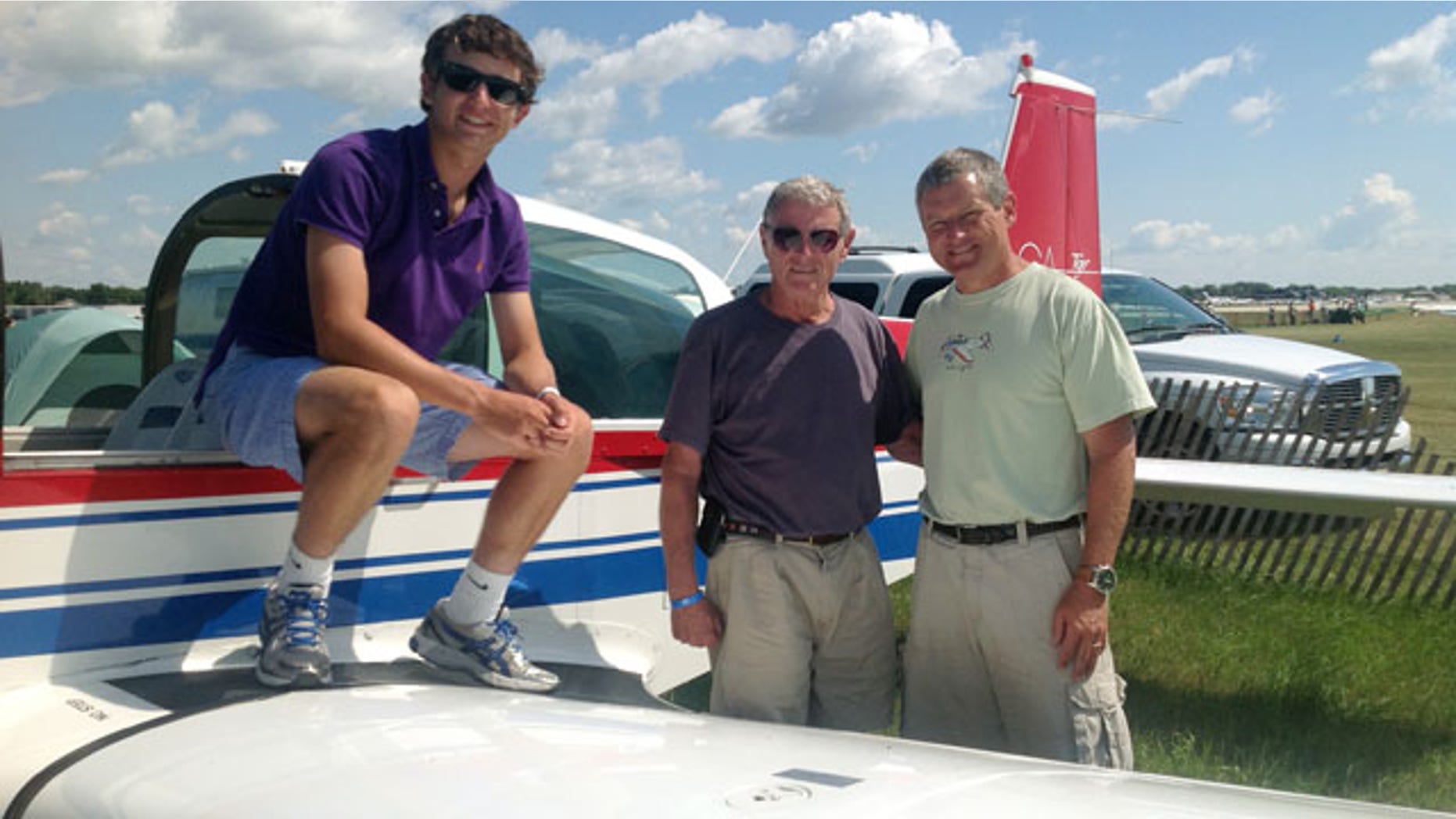 Oklahoma Sen. Jim Inhofe's son, Perry Inhofe, a Tulsa orthopedic surgeon, died Sunday in a plane crash, Defense Secretary Chuck Hagel confirmed late Monday.
"I was deeply saddened to learn that Senator Jim Inhofe's son Perry was killed in a plane crash this weekend," Hagel said  "My thoughts and prayers are with Jim and Kay and their family as they mourn this terrible loss."
The younger Inhofe, 52, reportedly crashed near Owasso, Okla., a northern suburb of Tulsa.
The Oklahoma Highway Patrol said it was waiting for the medical examiner to identify the crash victim. Neither Senator Inhofe nor his office have released any statement about the crash.
The Tulsa International Airport said the pilot of the twin-engine plane issued an alert at 3:45 p.m. Sunday asking for immediate assistance, then crashed five miles north of the airport in a wooded area.
Inhofe's plane had left Salina, Kansas and was making the 43-minute flight to Tulsa when the accident occurred, according to FlightAware.com.
Justin Allison of Tulsa, who was flying a plane minutes behind the one that crashed,  told Tulsa World he heard air traffic controllers report that a plane in front of him had experienced engine failure.
"I couldn't hear the pilot, but I heard the tower declare an emergency for him," Allison said. "Which is a red-flag raiser, because usually the pilot will declare the emergency. It makes you wonder what was going on in that cabin."
Jake Bray told the Tulsa World newspaper that he saw the crash from about 400 yards away, saying one propeller appeared to be out before "it started spiraling out of control and it hit the ground."
According to the Federal Aviation Administration, Perry Inhofe was a licensed pilot and flight instructor.
His father, a Republican senator, is also an avid pilot with more than 11,000 flight hours. Inhofe is a U.S. Army veteran and is the ranking member of the U.S. Senate Armed Services Committee.
Perry Inhofe was one of four children of Oklahoma's senior U.S. senator. He earned his undergraduate degree from Duke University in 1984 and graduated from medical school at Washington University in St. Louis, according to the clinic's website. Telephone messages left Monday at Inhofe's clinic weren't immediately returned.
The married father lived in Tulsa.
In an interview earlier this year with General Aviation News, Sen. Inhofe said he taught his son Perry to fly in the family's 1954 Grumman Tiger and that the tradition was passed on to Perry Inhofe's 16-year-old son, Cole, who made his first landing in September at an air show in Wisconsin.
A tail number provided by the National Transportation and Safety Board shows that the plane Perry Inhofe was flying Sunday was a 1974 Mitsubishi MU-2B-25, a fixed-wing, multi-engine aircraft. The same model has come under increased scrutiny in recent years from the FAA after statistics showed a rising rate of accidents involving the plane. As a result, the agency developed a new comprehensive standardized pilot training program for the aircraft in 2008.
Cherokee Nation Principal Chief Bill John Baker said in a statement Monday night that he extends "sincere condolences" to Sen. Inhofe, his wife and the rest of the family.
"There is no greater heartbreak for a parent than the loss of a child," he said.
The Associated Press contributed to this report.