Pentagon: Hagel's Russian counterpart won't return his calls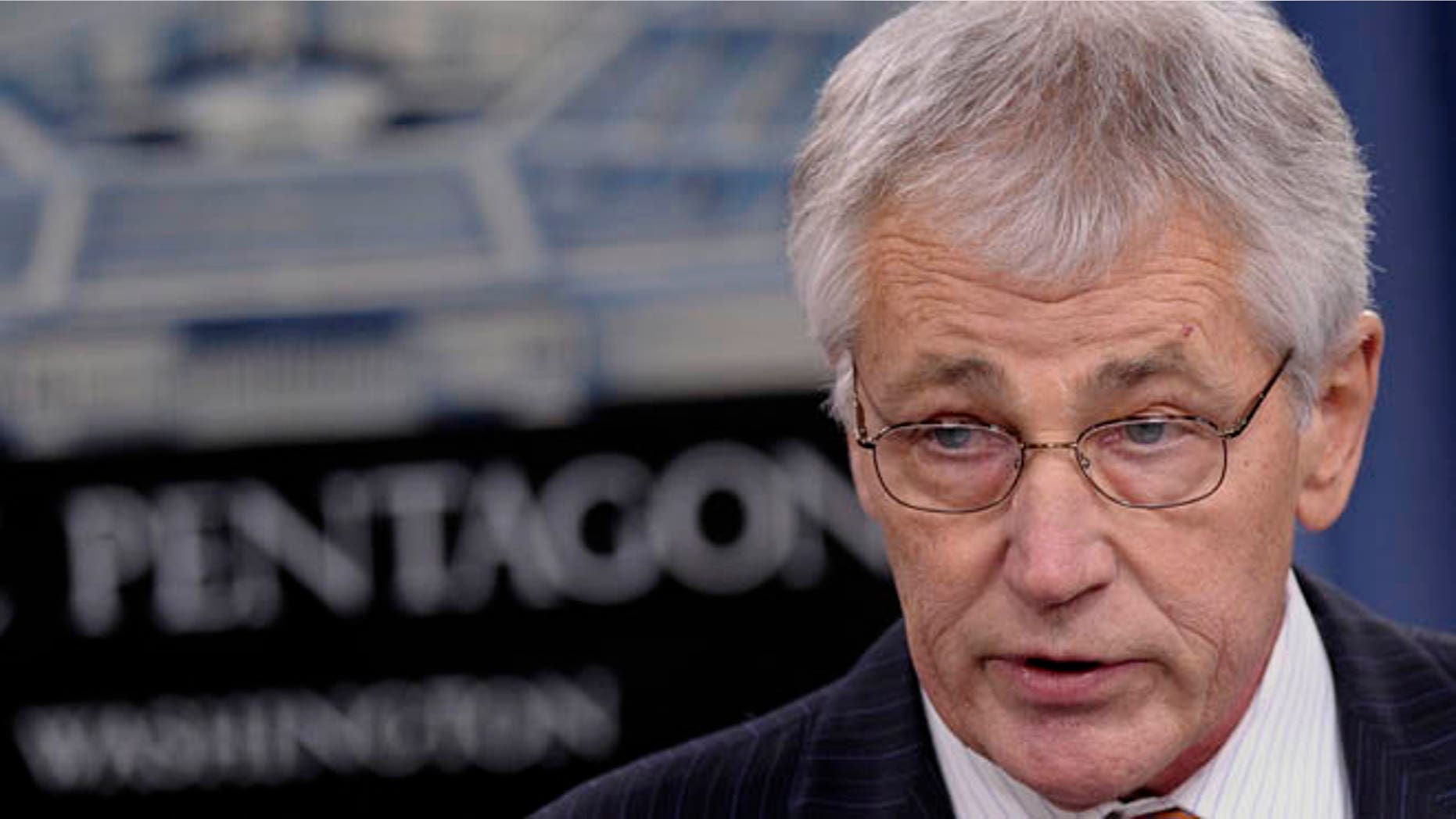 Defense Secretary Chuck Hagel cannot get his Russian counterpart to take his calls, the Pentagon said Friday -- amid a new report that the Kremlin has suspended high-level talks with U.S. officials.
Pentagon spokesman Col. Steve Warren told reporters that Hagel is trying to speak with Russian Defense Minister Sergei Shoigu, but the Russian Defense Ministry won't return his calls.
"We have made it clear to the Russians that Secretary Hagel is available for a phone call anytime," Warren said. "We have reached out to them and made it very clear to them that he is willing to speak with his counterpart" -- but, Warren said, "we have not heard back."
"He wants to tell the Russians to de-escalate the situation in Ukraine," Warren said. "Their continued destabilizing activities along the Ukrainian border are unhelpful and they need to withdraw their troops from the Ukrainian border and place them back into their garrisons and go about working to a peaceful resolution to the crisis."
The Daily Beast also reported that, according to sources close to Russian leadership, the Kremlin has shut down high-level contact between top U.S. and Russian officials, for now.
"Putin will not talk to Obama under pressure," Igor Yurgens, head of a Moscow think tank, told The Daily Beast.
Obama and Russian President Vladimir Putin have spoken several times over the course of the Ukraine crisis, the last being April 14. But tensions have again flared despite a diplomatic agreement struck last week.
The Hagel snub comes one day after Secretary of State John Kerry took to the television podium in the State Department briefing room to rail against Russia for not complying with last week's Geneva agreement to pull back troops. Kerry threatened further economic sanctions, saying if Russia continues on this course it would amount to a "grave" and "expensive" mistake.
The Pentagon has seen further evidence that the thousands of Russian troops stationed across the border with Ukraine, rather than heading back to their garrisons, are ramping up military exercises, to include flying attack aircraft.
This is not the first time Hagel's calls have been ignored. In February, it was the Ukrainian Defense minister who wouldn't pick up. At the time the Pentagon wanted to express concern about the violent crackdown on protesters by the then Moscow-aligned Ukrainian government.