Opinion: Is Venezuela a Narco-State?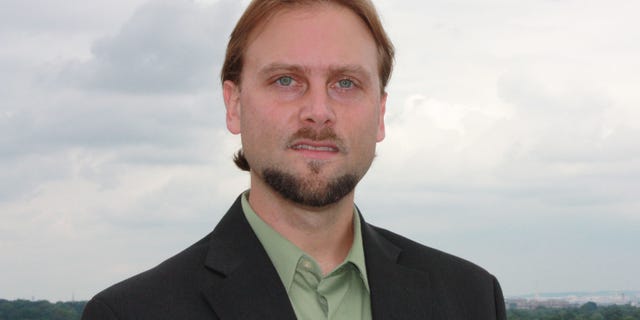 Venezuela has taken the next step in a long series of steps toward being publically labeled an international pariah.
On September 8, 2011 the United States Treasury Department's Office of Foreign Asset Control (OFAC) placed four (4) high level Venezuelan officials on their list of people who aid and abed the Revolutionary Armed Forces of Colombia (FARC) through support to this terrorist organization's, "narcotics and arms trafficking activities."
These four are important for their political power, their positions within the Government of Venezuela and their proximity to Hugo Chávez. The four include Freddy Bernal, former Mayor of the Municipality of Libertador (greater Caracas) and currently National Assemblyman for Hugo Chávez's United Socialist Party (PSUV); General Cliver Alcala, head of the Army's 4th Division; Ramón Isidro Madriz Moreno, who is a part of the Bolivarian Intelligence Service, Venezuela's political police; and Amilcar Figueroa, who represents Venezuela at the Latin-American Parliament.
These four join three others previously named under OFAC; General Henry Rangel Silva, head of the Armed Forces (Venezuela's Joint Chiefs); Ramón Rodríguez Chacin, former Minister of the Interior (forced to resign when he was placed on OFAC); and Hugo Carvajal, head of Military Intelligence.
The astonishing thing about this list is not that it exists - which those who follow Venezuela will not find surprising - but the positions of the people named. Two army generals, the head of military intelligence, a member of the civilian intelligence service, a (former) minister of the interior, and two elected officials. Those who have worked in the United States government have become used to successive administrations calling for a "whole of government" approach to problem solving. This would appear to be a "whole of Venezuelan Government" approach to drug trafficking.
The reality is that this should not surprise the careful observer. Since expelling the Drug Enforcement Administration (DEA), cocaine trafficking through Venezuela has increased five-fold; accounting for more than 300 tons a year, or 40% of global supply. 50% of cocaine seized from Cape Town to Norway is sourced out of Venezuela. 100% of clandestine flights between the Americas and West Africa originate in Venezuela. The United Nations Office of Drugs and Crime (UNODC) estimates that the global street value of cocaine is $90 billion; which makes it an incredibly attractive business venture for Venezuelan government officials operating with impunity.
More nefarious – however – is the real reason that President Chávez allows the drugs to flow so freely through his crumbling country. President Chávez has long fanaticized about the violent overthrow of the Colombian government and, seeing an important ally, made common cause with the FARC – his and his mentor Fidel's longtime friends.
The FARC are Hugo Chávez's proxies in Colombia; and he has created a safe haven for them to work, take refuge, traffic in drugs and weapons and launder their drug money. For any doubters who still remain, the United Kingdom based think tank International Institute of Strategic Studies' (IISS) analysis of the emails obtained from the computer of former FARC senior leader Raul Reyes confirmed this.
According to the IISS study, "while publicly espousing neutrality and offering himself as an honest broker in peace negotiations with the Colombian government, (Chávez) allowed FARC to use Venezuelan territory for refuge, cross-border operations and political activity, and effectively assigned the group a role in Venezuelan civil society. The Venezuelan government funded FARC's office in Caracas, and through the intelligence service DISIP provided documentation and other forms of assistance for FARC operatives. FARC was also able to set up its own front organization, the Bolivarian Continental Committee (CCB). In a meeting with Reyes shortly after assuming office, Chávez further offered FARC material assistance of a kind calculated to change the military balance in Colombia."
Is Venezuela, then, a narco-state? It would appear so.
The Government of Venezuela has embraced illegal activities which wrest from them any shred of legitimacy – which they are so desperate to preserve – instead of exposing them as career criminals who use a fraudulent voting process to prop themselves up in order to continue to carry out their nefarious activities. With evidence mounting, the responsible West must begin at long last to consider a solution to Hugo Chávez and his narco-government; a solution that might eventually resemble the fate of another Latin American drug running president – Manuel Noriega.
Joel D. Hirst is a Principal with the Cordoba Group International and a Latin America policy expert. Mr. Hirst tweets at www.twitter.com/joelhirst.
Follow us on twitter.com/foxnewslatino
Like us at facebook.com/foxnewslatino