Hugo Chavez Forced to Appear to Deny Rumor of Failing Health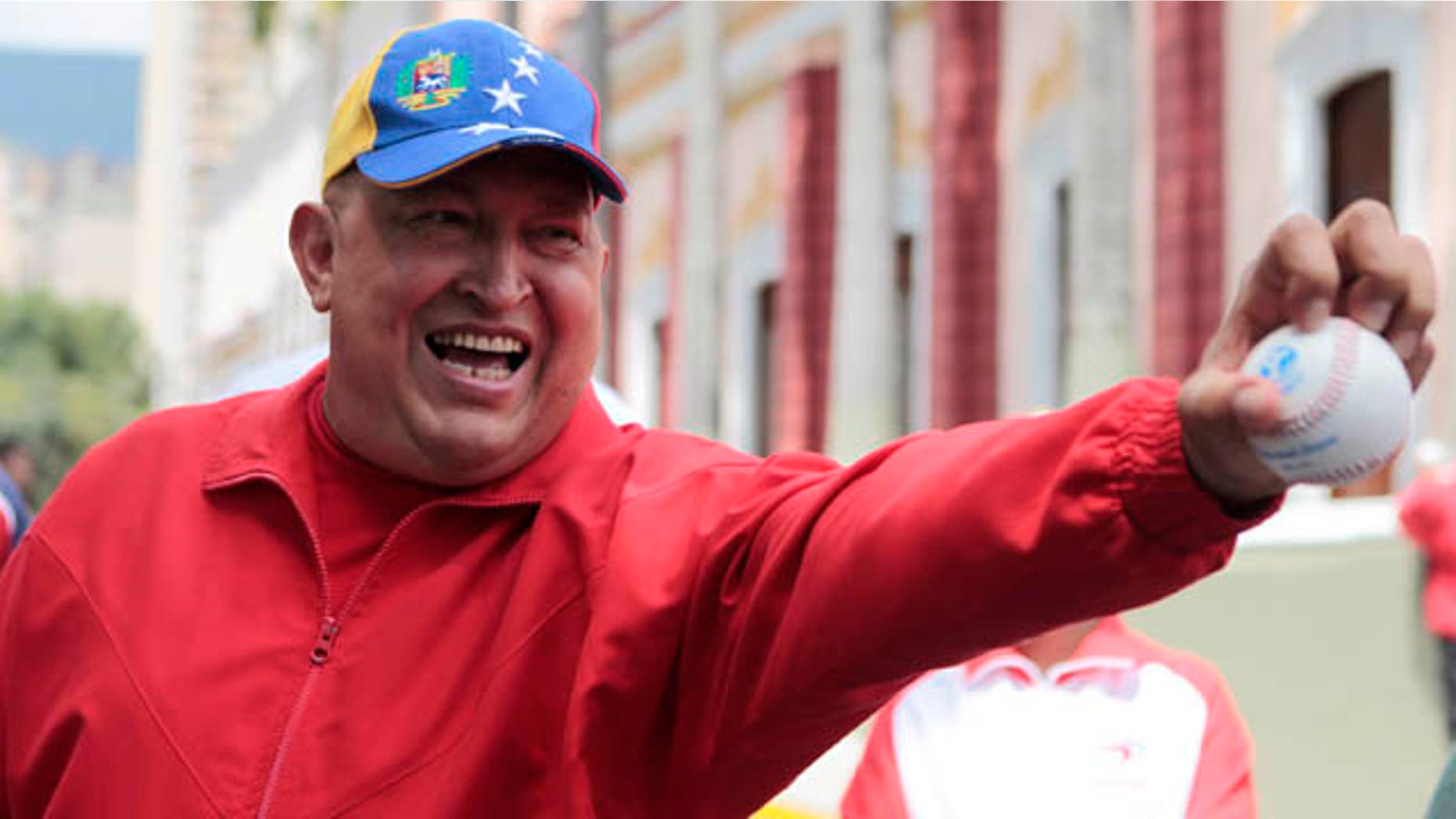 Venezuelan President Hugo Chávez organized a hasty press conference to try to quash to growing rumors about a sudden deterioration in his health. This is the third time in a week that Chávez has had to address the issue, and his first public appearance since returning from Cuba last week after a fourth round of chemotherapy.
At the news conference on Thursday, Chávez said his latest medical checks have been stellar and ridiculed rumors that his health might have taken a turn for the worse. Once again, he declined to say what type of cancer he was diagnosed with.
"I had a tumor. Now, what do you want me to tell you? That I take the tumor and explain to you here what type of tumor it was and the causes?" Chávez said. "I'm not going to gratify you. A malignant tumor. What more do you all want? ... I had it here, they extracted it."
Chávez motioned to the area where he said the tumor was removed, indicating a vertical incision on his abdomen crossing his waist line. The president said he saw images of the tumor, which was about the size of a baseball, and he held up a baseball as he described the operation.
The state government also released photographs of Chávez throwing a ball, purportedly outside the state palace on Wednesday, to Venezuela's state television.
At Thursdays conference, Chávez dismissed a report in a U.S. newspaper, El Nuevo Herald of Miami, that cited anonymous sources saying he had been hospitalized and that his condition might be deteriorating. He read aloud portions of the report to journalists outside the doors of the presidential palace.
"They've got me on dialysis," Chávez said with a laugh, denying it.
Previously, on Monday and again on Wednesday, Chávez had attempted to put the issue to rest by by speaking over the phone with a Venezuelan television station, claiming that the opposition is trying to use his illness to gain political advantage. The President said the opposition is under the advisory of "gringos and other Venezuelans" who are spreading the false rumor that he is in grave condition and that he left to Cuba.
The Venezuelan President's health is considered a state secret which is only fueling speculation about his recovery since he first underwent surgery in Cuba in June to remove a tumor in his pelvic region.
The Associated Press contributed to this report.
Follow us on twitter.com/foxnewslatino
Like us at facebook.com/foxnewslatino