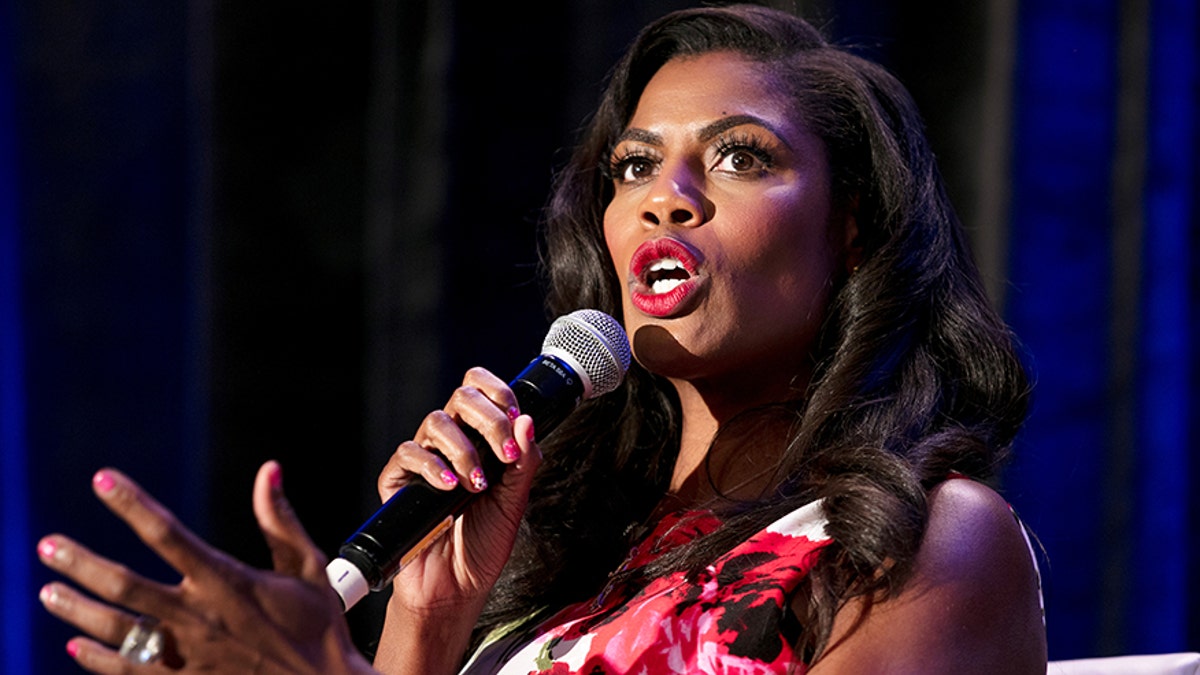 Some Washington brides use the National Mall and its majestic memorials as the backdrop for their wedding day pictures.
Not Omarosa Manigault. According to Politico, the famed "Apprentice" contestant turned senior White House official brought her 39-person bridal party inside the White House itself this past spring for an "extended" photo shoot.
The tour in wedding attire through one of the country's most secure federal buildings apparently surprised senior aides and security officials, as the dozens of visitors reportedly wandered around and took photos in the Rose Garden and West Wing.
It's unclear whether she had permission, but some aides reportedly had not been briefed. Regardless, Omarosa, director of communications for the Office of the Public Liaison, was reportedly banned from posting any of the photos online by White House officials citing security and ethical concerns.
The incident from April was detailed on Tuesday in a report raising questions about how the Office of the Public Liaison is being run.
The White House declined Fox News' request for comment.
Omarosa and her fiancé, Pastor John Allen Newman, were married on April 8 at the Trump Hotel in Washington D.C. While the ceremony itself was private, TLC aired an episode of "Say Yes to the Dress" that night, featuring Omarosa.
The Office of the Public Liaison works to garner outside support for the president's agenda, but reportedly has drawn scrutiny from White House Chief of Staff John Kelly.
White House Press Secretary Sarah Sanders acknowledged the office was not a well-oiled machine during its first months in the Trump administration.
"It's pretty safe to say the early months were not as smooth as they could have been," Sanders told Politico, while also saying the office has done valuable work and conducted "dozens and dozens" of listening sessions.