Officials: Obama Likely to Tap Former Washington Gov. Locke for Commerce Post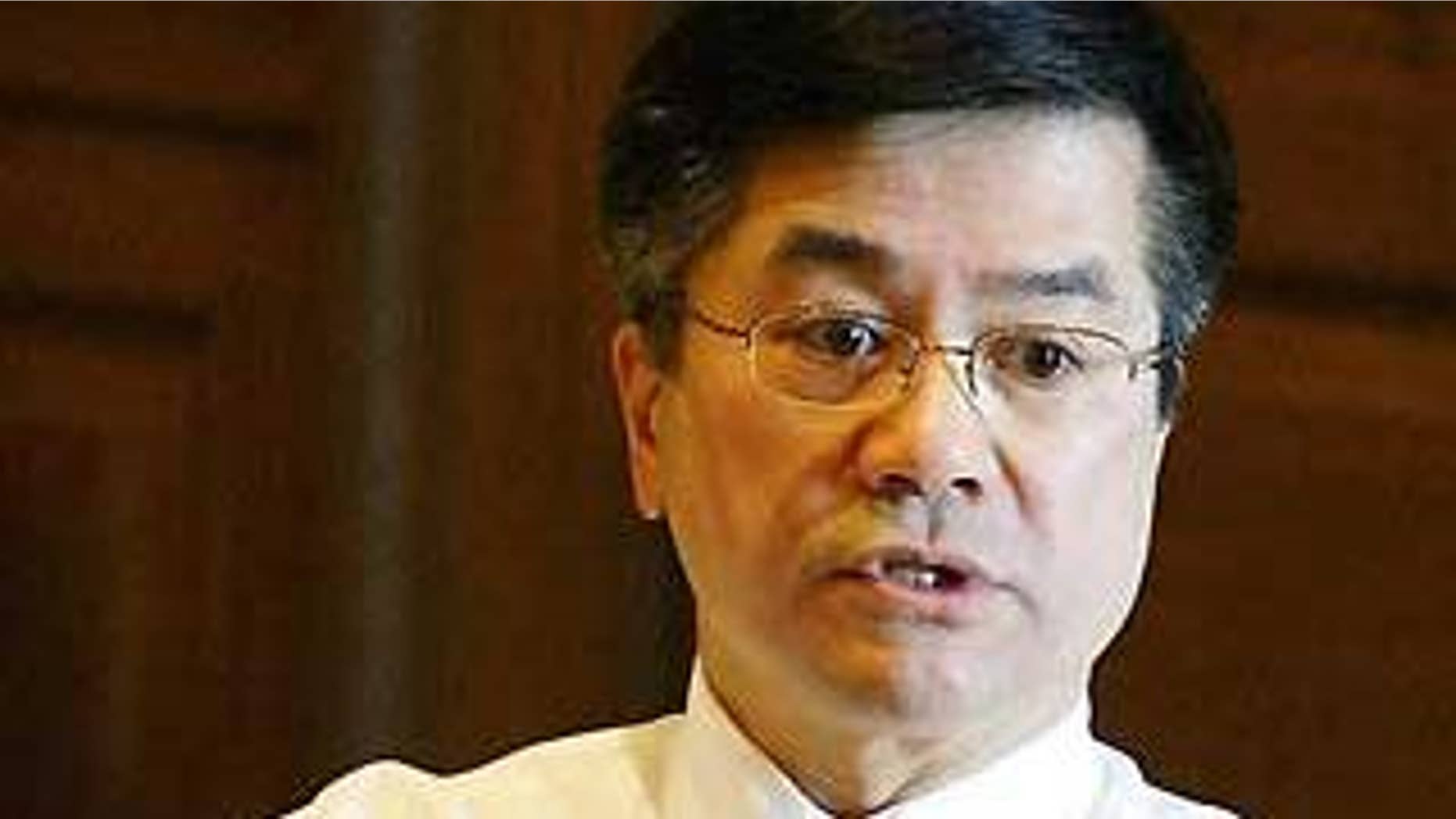 President Obama will announce his third nominee to lead the Commerce Department Wednesday afternoon, senior administration officials told FOX News on Tuesday.
Obama is expected to pick former Washington Gov. Gary Locke, who several senior administration officials say is the leading candidate without any serious challengers.
Locke's potential nomination has already drawn praise from congressional Democrats.
The announcement comes after the president's two previous picks bowed out of the running. Sen. Judd Gregg, R-N.H., backed out less than two weeks ago, citing "irresolvable conflicts" with the president's economic policies. New Mexico Gov. Bill Richardson bowed out in January amid an ethics investigation in his state.
Locke, a Democrat, is the nation's first and only Chinese-American governor. He served two terms from 1997 to 2005.
Since leaving office he's been working for the Seattle-based law firm Davis Wright Tremaine on issues involving China, energy and governmental relations. He argues that global engagement is a way to improve China's human rights record and deal with piracy of intellectual property.
Locke, 59, was born into an immigrant family and lived in a Seattle public housing project until he was 6. He graduated from Yale University, which he attended with a combination of scholarships and financial aid, and Boston University Law School.
He lists among his accomplishments as governor a package of tax breaks that persuaded The Boeing Co. to assemble its new 787 jetliner in Everett, north of Seattle, and expanded transportation and construction budgets.
Locke is married to Mona Lee Locke, a former television news reporter who is now executive director of the regional affiliate of the Susan G. Komen Foundation, a breast cancer research and advocacy organization. They have three children.
Obama surely wants his third nomination to the Commerce Department to be as drama-free as possible. Already troubled by the personal controversies of nominees for other more high-profile departments, Obama has run into unexpected problems filling the commerce post.
The head of the typically low-profile department oversees agencies responsible for the once-a-decade census, for oceans policy and for many aspects of international trade, among other things.
But in Obama's administration, the delay in getting a commerce secretary has been top news in part because it has been accompanied by other Cabinet troubles. He still does not have a Health and Human Services secretary, either. Former Senate Democratic leader Tom Daschle withdrew his nomination for that post amid a tax controversy.
The loss of Gregg for the commerce job also highlighted the difficulty Obama has had reaching out to Republicans. Gregg would have been one of three Republicans Obama had put in his Cabinet to emphasize his campaign pledge that he would be an agent of bipartisan change.
FOX News' Major Garrett and The Associated Press contributed to this report.