Obamas to host Pope Francis at White House Sept. 23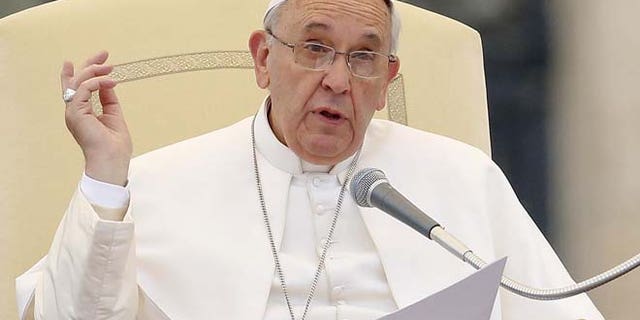 WASHINGTON – The White House says President Barack Obama will host Pope Francis in Washington when he visits the United States this fall.
White House spokesman Josh Earnest said Obama and first lady Michelle Obama would welcome the pontiff as a guest at the White House on Sept. 23. It is Francis' first papal visit to the United States.
Francis is already scheduled to address the annual U.N. General Assembly of world leaders on Sept. 25. The pope has also agreed to address a joint meeting of Congress on Sept. 24, the first time the head of the world's Roman Catholics will address Congress.
Obama met Francis in the Vatican in March of last year. Earnest said discussions would range from poverty and economic opportunity to immigration and the environment.