Obama to Nominate Pentagon Official as Spy Chief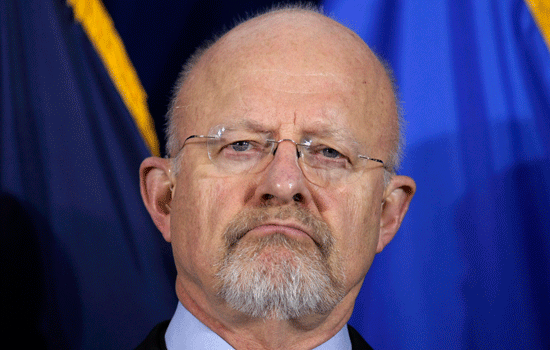 President Obama will nominate Gen. James R. Clapper, the Pentagon's top intelligence official, as the next national intelligence director in a Rose Garden ceremony Saturday morning, Fox News has confirmed.
If confirmed, Clapper, the current undersecretary of defense, would replace Dennis Blair who resigned under pressure from the White House last month.
Blair resigned after a tumultuous 16-month tenure that underscored the disorganization inside the Obama administration's intelligence apparatus. A spate of high-profile attempted terror attacks that revealed new national security lapses has rocked the White House over the past six months.
Sen. Kit Bond, R-Mo., the ranking member of the Senate Intelligence Committee, quickly announced his opposition.
"Unfortunately, with his pick in Jim Clapper as the next DNI, the president has ensured our terror-fighting strategy will continue to be run out of the Department of Justice and White House," he said in a written statement.
"While Jim has served our nation well, he lacks the necessary clout with the president, has proven to be less than forthcoming with Congress, and has recently blocked our efforts to empower the DNI, which is why at this time I'm not inclined to support him," he said.
As the Pentagon's new intelligence chief in 2007, Clapper recommended an end to the anti-terror database TALON that had been criticized for improperly storing information on peace activists and others whose actions posed no threat. Gates approved Clapper's recommendation, the Pentagon said at the time.
From 2001 to 2006, Clapper was the director of the National Geospatial-Intelligence Agency, the agency that analyzes imagery taken from the skies to provide information on insurgencies, nuclear sites, terror camps and troop movements.
After the U.S. began the Iraq war, Clapper suggested to reporters in 2003 that Iraqi officials, perhaps working without the knowledge of Saddam Hussein, moved evidence of Iraq's weapons of mass destruction programs outside the country before the war started.
Before the war, Clapper's outfit was one of several intelligence agencies that endorsed conclusions that Iraq was working on chemical, biological and nuclear weapons. His agency analyzed satellite photos.
"We certainly feel there were indications of WMD activity," Clapper told reporters in October 2003.
Also on Clapper's watch, the agency expanded its mission on some domestic matters. He said in 2007 the work the agency did after hurricanes Rita and Katrina was the best he had seen an intelligence agency do in his 42 years in the spy business.
Before working at the geospatial-intelligence agency, he was an executive at three defense contracting firms, including Vredenburg; Booz, Allen & Hamilton; and SRA International.
He retired from the military in 1995 as a lieutenant general from the Air Force. His last military assignment was as director of the Defense Intelligence Agency.
Fox News' Major Garrett, Justin Fishel and The Associated Press contributed to this report.