Obama Tackles Messy Racial Issue After Steering Clear as Candidate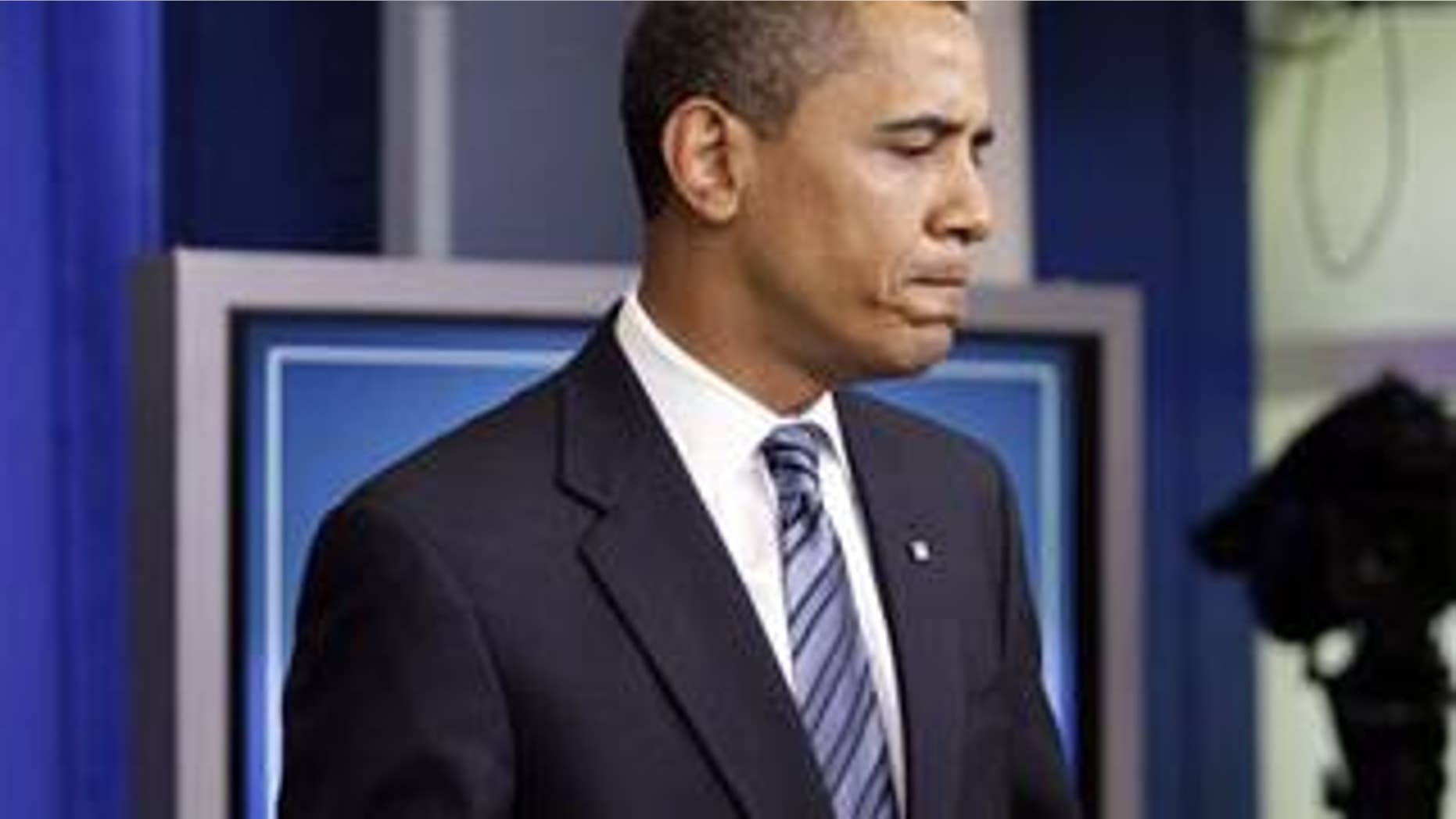 Barack Obama carefully navigated away from race-based controversies as a candidate last year, but as president, he stumbled headlong this week into the debate over a Boston-area police officer's treatment of a black scholar.
Obama now is trying to tamp down the controversy over his remarks that Cambridge officers "acted stupidly" by arresting his friend, Harvard professor Henry Louis Gates Jr., for disorderly conduct at Gates' home.
The charge against Gates was dismissed, but the controversy around his arrest has escalated all week -- with Gates accusing the police of racial profiling, arresting officer Sgt. James Crowley refusing to apologize and Obama making his comments in a prime-time new conference on Wednesday.
Obama said Friday he should have been more careful in his choice of words, but his willingness to get involved in a potentially divisive debate about race stands in sharp contrast to his approach to the issue on the campaign trail. Last year, he was only drawn into such issues -- and forced to deliver a major speech on race relations -- after the intense media scrutiny of his then pastor's incendiary remarks.
"It's a completely different issue," GOP consultant Whit Ayres told FOXNews.com, noting that last year's controversy came as a result of the Rev. Jeremiah Wright's sermons and this one was generated by Obama's own words.
"Automatically, the words are more significant when it comes out of the president's mouth," Ayres said. "But we have all said things we wish we didn't say, wouldn't have said if we had reflected for a moment."
Obama was wrapping up his nationally televised news conference on health care Wednesday night when a reporter asked him about Gates' arrest.
Obama said that, despite not having all the facts, he thought the officers "acted stupidly" for arresting Gates when they responded to his house after a woman reported a break-in. Obama said the incident was a reminder that "there is a long history in this country of African-Americans and Latinos being stopped by law enforcement disproportionately, and that's just a fact."
Ayres said Obama's initial comments "are not consistent with the image of a post-racial America," but rather one that looks at race first. It remains to be seen whether Obama's attempts to clarify his remark will put the fire out, Ayres said.
Obama sought to do just that on Friday by speaking to Crowley on the phone and inviting him and Gates to the White House for a beer. Making a surprise appearance at the White House daily briefing, Obama didn't apologize for his remarks but said he wished he had used different language.
Juan Williams, a FOX News political analyst, said Obama realized he would have to walk back his comments as the controversy grew.
"He understands he has made a big mistake, and you cannot get away from the fact that he is the first African-American president and a man who does not like to speak about race," Williams said. "And he thought this was just a small incident and that the police had overreacted."
Williams said Obama went too far in his discussion about racial profiling.
But Charles Wilson, chairman of the National Association of Black Law Enforcement Officers, said the president was right to answer the question on the Gates incident at his Wednesday news conference. He said Obama has nothing to apologize for.
"The leader of this country ... should and must come out and speak on issues of race, because there is still a racial divide," he said.
But he said Obama's choice of words was "unfortunate."
"I think that what he meant was that the actions were inappropriate," Wilson said, adding that the president instead ended up "denigrating" the officer in question and law enforcement as a whole.
Based on public accounts of the Cambridge incident, he said both Gates and Crowley could have handled the situation better -- but that there's no evidence this was a case of racial profiling.
Marc Lamont Hill, a professor at Columbia University and an expert on race relations, said Obama has a responsibility to speak out on these matters.
"Now the president should do so with all the facts and all the evidence before making a determination," he told FOX News. "But if the president weren't saying anything right now, we'd say how can a president, particularly a black president, not address the most pressing issue around race right now. So now that he's dealing with race, people are asking why is he talking about it.
"The president respects law enforcement ... but sometimes law enforcement makes a mistake and we need the president to intervene at that moment and say something."
David Bositis, a senior research associate with the Joint Center for Political and Economic Studies, a Washington think tank focusing on black issues, said he doesn't view the incident as a big controversy for the president.
"It's a very minor thing in terms of everything going on right now," he said, citing the wars in Iraq and Afghanistan, the recession, and the effort to overhaul the health care system. "If this is a major controversy, then things are going well for him."
Bositis said the difference between the two controversies is that Obama is not running for office. The Wright controversy occurred "at a time when Obama had to be very careful in terms of how he responded and what he did. In terms of something like this, he's not in the same situation."
Bositis said he believes the controversy is nearly over and the media will move on to another story.
"I would say a week from now, maybe less than a week from now, something else will happen and maybe (South Carolina Gov.)Mark Sanford will go to Argentina again and there will be something else in the news," he said.
FOXNews.com's Judson Berger contributed to this report.