Obama: Health Care Vital for Economy (Again)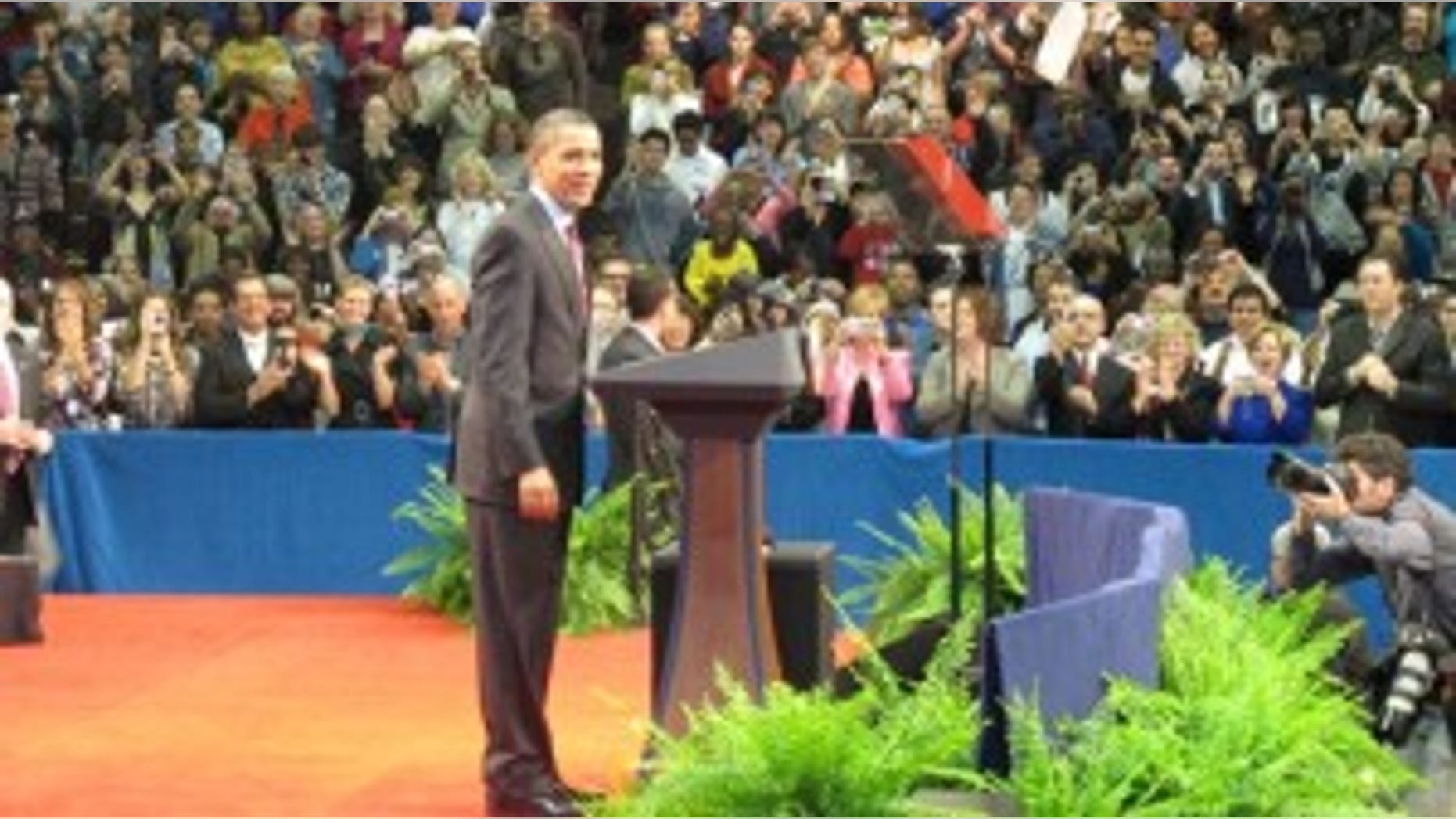 President Obama spent his entire first year in office pushing for comprehensive health care reform, linking any overhaul of the system to an improvement in the economy. "If we want to create jobs and rebuild our economy, and get our federal budget under control then we must address the crushing cost of health care this year," he said in a March 2009 statement.
The President's State of the Union address, however, seemed to carry a different message -- a shift more exclusively to the economy, with an emphasis on job creation and deficit reduction. The speech was delivered in the aftermath of the Massachusetts Senate race, which found Democrat Martha Coakley losing to Republican Scott Brown. The election to fill the late Ted Kennedy's seat was a blow to the democratic caucus as well as the White House and its health care rally cry. Today the President reverted back to a strong health care push that's intertwined with economic improvement. "It is vital for our economy to change health care in this country," Mr. Obama said.
Speaking to a townhall audience just outside of Las Vegas Friday, Mr. Obama admit that health care has been "hitting me hard" lately. But he said that's no reason to give up. He urged those listening to tune in to his bipartisan health care summit on February 25 and to pay attention to the debate, saying that he's willing to listen to Republican ideas but reiterating his argument that there's no way to provide more coverage without paying a price.
The White House has offered no inclination as to what the next step for health care will be. Republicans have suggested that the entire proposal be scrapped and that negotiations go back to square one. But the White House says there's no need to go back to the starting line. Domestic Policy Adviser Melody Barnes acknowledges that the President didn't get a bill signed in the timeframe that he wanted but next week signals a new surge to get things moving again. Barnes says of the meeting, "we're going to be using that information to move forward, and to engage with the leadership... to have a conversation with the ultimate goal of moving this across the finish line."