Obama Forced to Defend Record on Piolin's Radio Show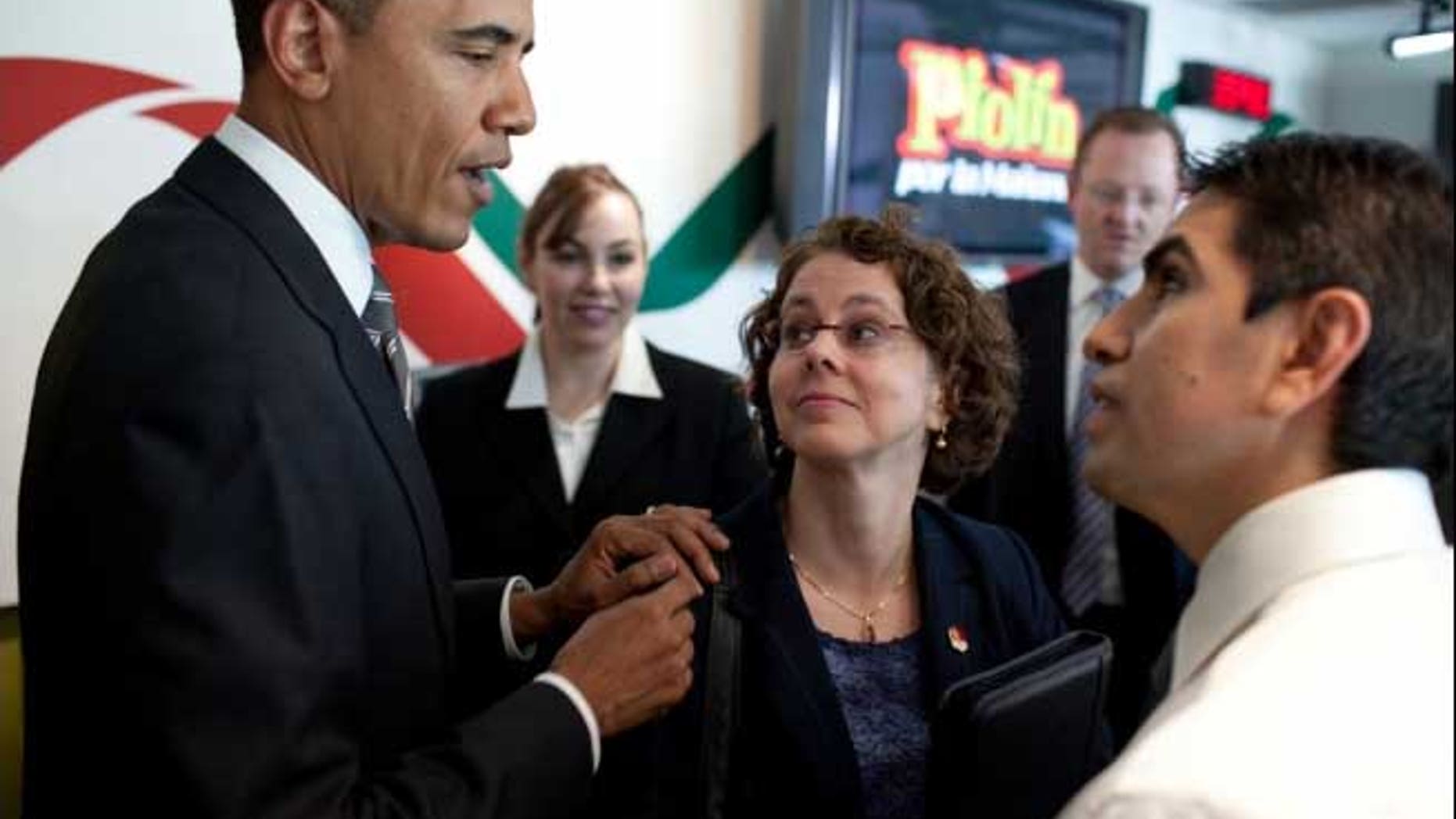 In a spirited , 21-minute interview with an influential Latino radio personality, President Obama was forced to defend his record on immigration reform – comparing it to the civil rights movement and insisting it will take time to be overhauled.
"Even after Dr. (Martin Luther) King gave his 'I Have a Dream' speech, it still took years before African Americans achieved full citizenship in this country," Obama said in the taped interview, aired Monday on the syndicated radio program "Piolín por la Mañana" ("Piolín in the Morning").
The interview with the show's host, Eddie "Piolín" Sotelo, taped last Friday and conducted in English, focused largely on immigration. Sotelo asked Obama how he could ask his listeners for their vote, when they think he hasn't worked as hard to pass comprehensive immigration reform as he did health care reform.
"Most of my listeners haven't seen the same kind of effort you worked on health care reform on immigration reform," Sotelo said, also adding that Hispanics felt "disappointed" with him because immigration reform had not passed.
Obama defended his record, insisting he had worked hard but approval was beyond his control.
"With all due respect, even though I'm in your studio. The notion that we haven't worked is just not true," he said. "There is a notion that somehow if I had worked hard enough, we could have magically done it. That's just not the way our system works."
He also blamed Republicans, saying while he supported immigration reform he cannot approve it alone.
"I am president, I am not king," he said. "I cannot do these things by myself."
Obama said Latino voters should press Republican candidates to publicly state whether they support immigration reform. "And if they don't publicly commit, then you've got to vote against them," Obama said.
"If Latinos sit out the election instead of saying, 'We're gonna punish our enemies and we're going to reward our friends who stand with us on issues that are important to us,' if they don't see that kind of upsurge in voting in this election, then I think it's going to be harder," Obama said.
The president also said it "makes no sense" for those impatient for immigration reform to stop participating in "the system." Instead, they should take a cue from African Americans' struggle for civil rights, he said.
"We worked for decades on civil rights," Obama said. "Civil rights didn't come after one year. It didn't come after two years. People had to march. They had to have their heads beaten. They had fire hoses put on them."
Doug Heye, spokesman for the Republican National Committee, criticized Obama's call to Latino voters to "punish our enemies."
"Suggesting that Latinos punish enemies — when unemployment for Latinos stands more than a full point higher than when the stimulus passed — is a message of desperation, rather than one from a position of strength," Heye said.
In 2008, about 9.7 million Latinos voted, about 84 percent of those registered, according to Census data.
The Associated Press contributed to this report.