Obama Family Vacation Runs Into Troubled Waters: Again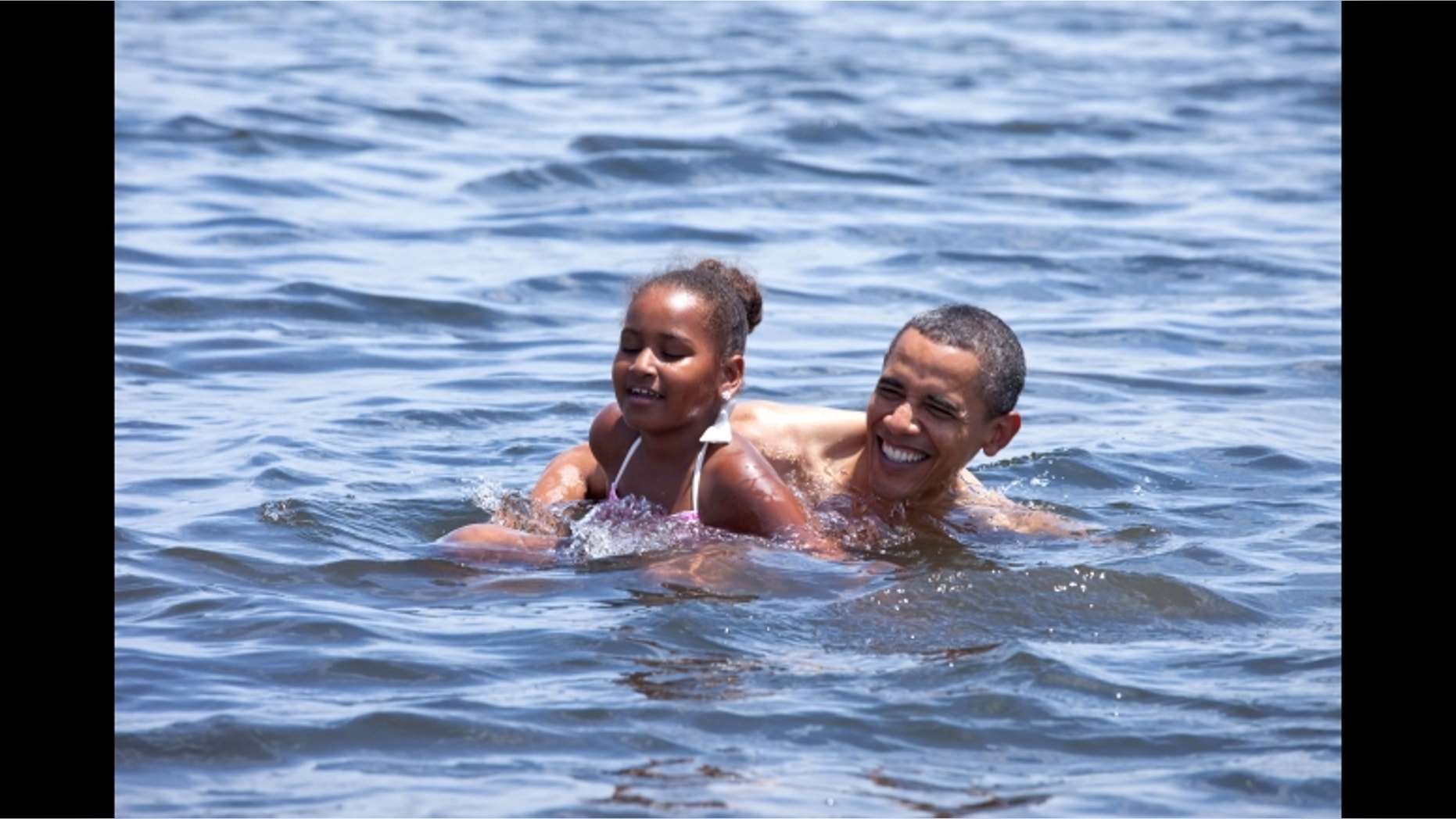 The first family just can't seem to enjoy a beach vacation near clean, pristine water, and the current presidential vacation is no different.
Hawaii has been plagued with heavy rains recently, and the Oahu village of Kailua has been forced to release untreated sewage and agricultural runoff into Kailua Bay and the beaches around the Obamas' rental home. County officials have posted signs telling tourists to stay out of the water but many Hawaiian visitors are going in for a Christmas dip anyway.
But the first family's issues with dirty water began last summer.
After pressure in August to vacation in Gulf Coast areas affected by the BP oil spill, the first family spent a weekend visiting Florida's panhandle including Panama City, where tar balls had washed ashore during the summer. After swimming at Alligator Point in with daughter Sasha, the president jetted off to Martha's Vineyard where the family was greeted by more contaminated water.
As the Obamas arrived on the posh Massachusetts island, local health officials were closing beaches and the salt-water lagoon near the family's rental compound because of high levels of fecal coli-form bacteria.
But swimming probably isn't high on the first family's agenda since Kailua's predicted rain and 70 degree temperatures may not provide a good beach day during the trip.
The White House said the president's plans include reading, spending time with family and old friends, and working on his upcoming State of the Union speech.