No Child Left Behind Law Issues Highlighted by Latino-Majority School in Florida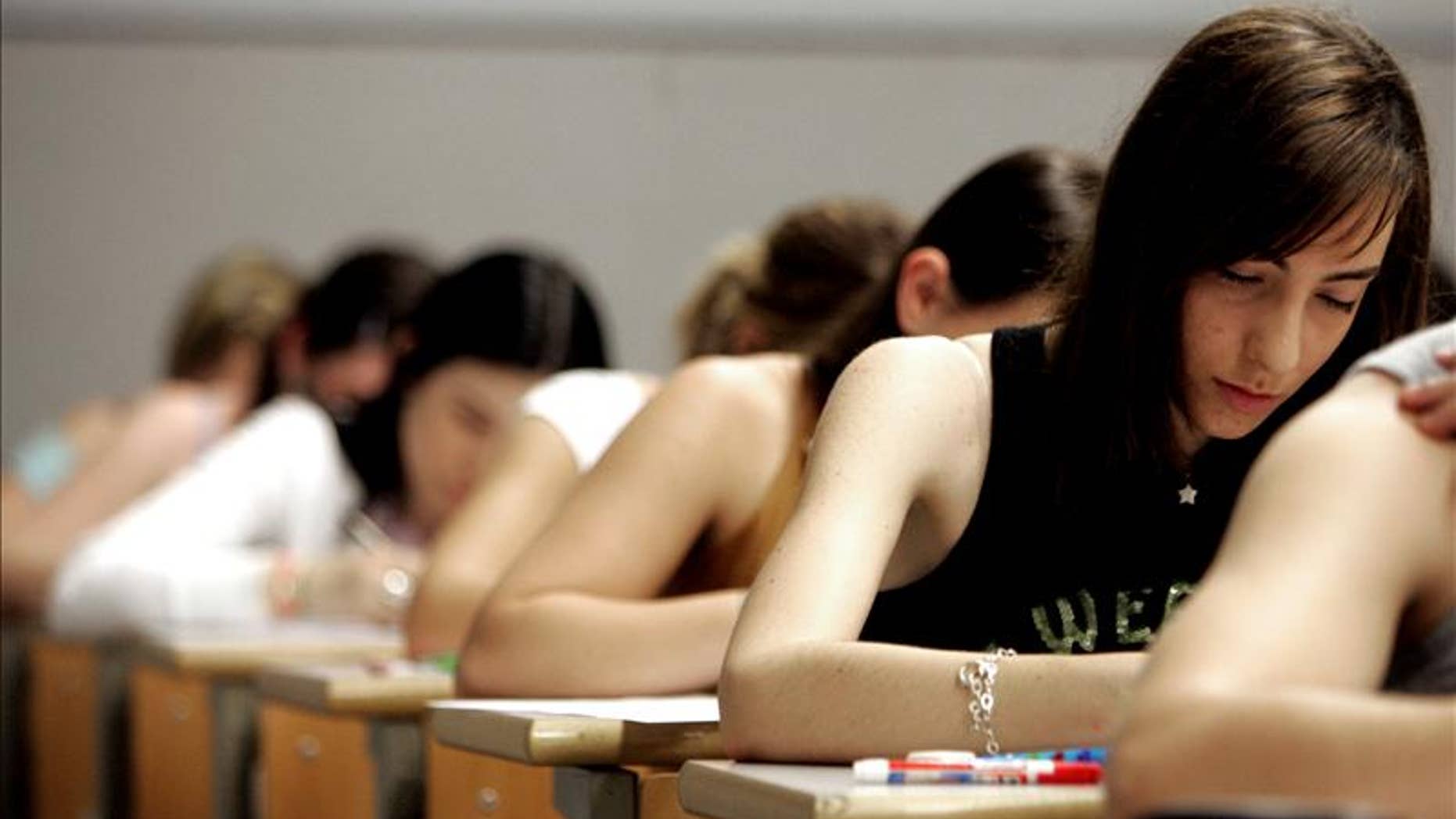 The No Child Left Behind law aims to close persistent educational achievement gaps between the rich and the poor, whites and minorities.
But in schools with large numbers of English-language learners, like Miami's Latino-majority Norma Butler Bossard Elementary, the law's achievement targets may wind up hindering efforts to improve.
By almost any measure, Norma Butler Bossard Elementary is a top performing school in Miami: It has consistently been rated an 'A' by the state, and students have achieved high scores on Florida's standardized math and reading exams.
Yet when it comes to the federal No Child Left Behind law, the school hasn't lived up to expectations. Last year, 79 percent of students had to be at grade level in reading and 80 percent in math.
Overall, the students exceeded those goals. But two groups — English language learners and the economically disadvantaged — did not.
Gigantic Whale Shark Found in Arabian Sea
"This is a crystallization of the challenge," said Miami-Dade Schools Superintendent Alberto Carvalho.
Responding to an outcry from the states and congressional inaction on rewriting the law, President Barack Obama on Thursday told 10 states, including Florida, that they will be freed from the strictest elements of the law, including the requirement that all students be up to par in math and reading by 2014.
In exchange for flexibility, states had to present individualized plans aimed at ensuring all students leave school ready for college and career. The plans must set new achievement targets, rewarding high performing schools and focusing on those that are struggling.
"We can combine greater freedom with greater accountability," Obama said at the White House.
Florida, home to several of the nation's largest school districts, offers a look into what went wrong with the law and why states are now clamoring for relief.
No Child Left Behind was signed into law by former President George W. Bush a decade ago with the intention of closing the vast achievement gaps between poor and affluent students, whites and minorities. A key part of the legislation requires states to set annual benchmarks for the percentage of students scoring proficient in math and reading on state standardized exams, leading up to 100 percent proficiency in 2014.
Each school is held accountable for the performance of every student group — minorities, English learners, and the poor — in meeting those benchmarks.
If any one of those groups does not meet the targets, the school falls out of compliance. Schools that don't meet the goals for two consecutive years are labeled "in need of improvement," and a series of corrective steps comes into play, including student transfers to a higher performing school, providing tutoring, replacing staff or even closing.
Florida had passed significant education reforms shortly before No Child Left Behind went into effect, including an A-to-F school grading system based on student performance on the Florida Comprehensive Assessment Test. After 2002, there were two separate school evaluations — the state's and the one provided through No Child Left Behind.
Increasingly, those painted two contrasting pictures of a school's progress.
While the number of schools in Florida that earned an 'A' on the state's annual report card has steadily increased, the number meeting No Child Left Behind requirements has dramatically decreased. Last year, just 10 percent of Florida elementary, middle and high schools met the annual proficiency benchmarks required under the federal law.
"Are we saying over 90 percent of schools are 'failing?'" Florida Education Commissioner Gerard Robinson said. "The answer is no."
In many of the schools, just one group of students was behind. At Miami's Norma Butler Bossard Elementary, a majority Hispanic school, 78 percent of poor students scored at grade level in reading — one point behind the No Child Left Behind target. English language learners lagged behind by nine points in reading and two in math.
The majority, however, were performing above the goals set by the law.
"It was confusing to parents and students and teachers when you get two sets of criteria and two sets of grades," said Wayne Blanton, executive director of the Florida School Boards Association. "You begin to wonder which one's real."
Based on reporting by the Associated Press.
Follow us on twitter.com/foxnewslatino
Like us at facebook.com/foxnewslatino