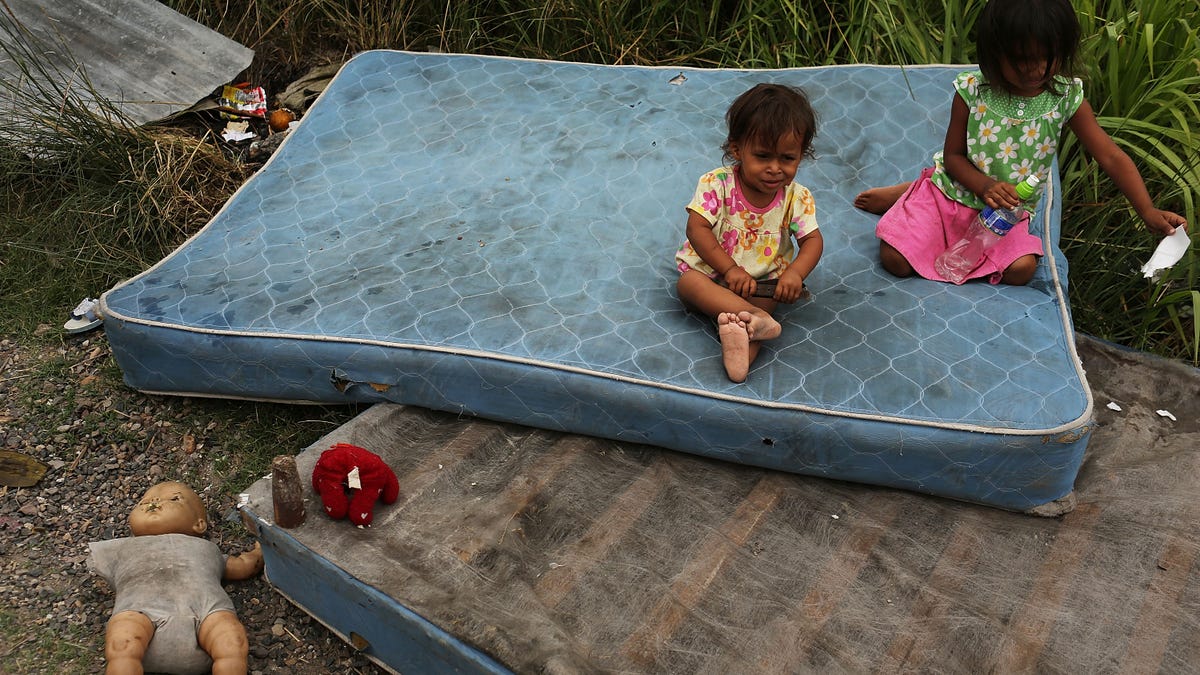 The new White House budget will include $1 billion in aid for Central America, three times the amount that the region typically receives from the United States.
A fact sheet from the office of Vice President Joe Biden portrays the aid as a way to address, in great part, the push-pull factors that fueled a surge in unaccompanied minors from Honduras, Guatemala and El Salvador showing up on the U.S. border last summer.
The fact sheet said: "The President's request aligns the resources necessary to help the leaders of Guatemala, El Salvador, and Honduras implement systemic reforms that address the lack of economic opportunity, the absence of strong institutions, and the extreme levels of violence that have held the region back at a time of prosperity for the rest of the Western Hemisphere."
The White House says $400 million will go to promote trade, economic integration and energy.
Another $300 million is for police reform, defense cooperation and organized crime reduction.
Obama also wants $250 million to help countries strengthen their courts and government institutions.
"While the United States is investing significant resources, the success of this effort will depend far more on the readiness of Central American governments to continue to demonstrate political will and undertake substantial political and economic commitments to bring about positive change in the region," the statement said.
"We are encouraged that the Central American governments – and the Northern Triangle countries in particular – have taken concrete actions to further this objective," it said. "They have…committed to promoting government accountability and reform and strengthening border management that will also focus on migration."
Details of what President Barack Obama will ask for in his budget began to trickle out ahead of the budget's formal release Monday. The Interior Department announced Obama would seek $1 billion for Native American schools. At the Pentagon, Obama's increases would help pay for next-generation F-35 fighter jets, for ships and submarines and for long-range Air Force tankers.
On the domestic side, Obama has proposed two free years of community college and new or expanded tax credits for child care and spouses who both work.
In his meeting with House Democrats, Obama also insisted that Republicans must not be allowed to use a funding bill for the Homeland Security Department to try to quash his executive actions on immigration. The White House has called that approach a "dangerous view" that would risk national security.
Based on reporting by The Associated Press.
Follow us on twitter.com/foxnewslatino
Like us at facebook.com/foxnewslatino