Neighbor who attacked Rand Paul sentenced to 30 days in prison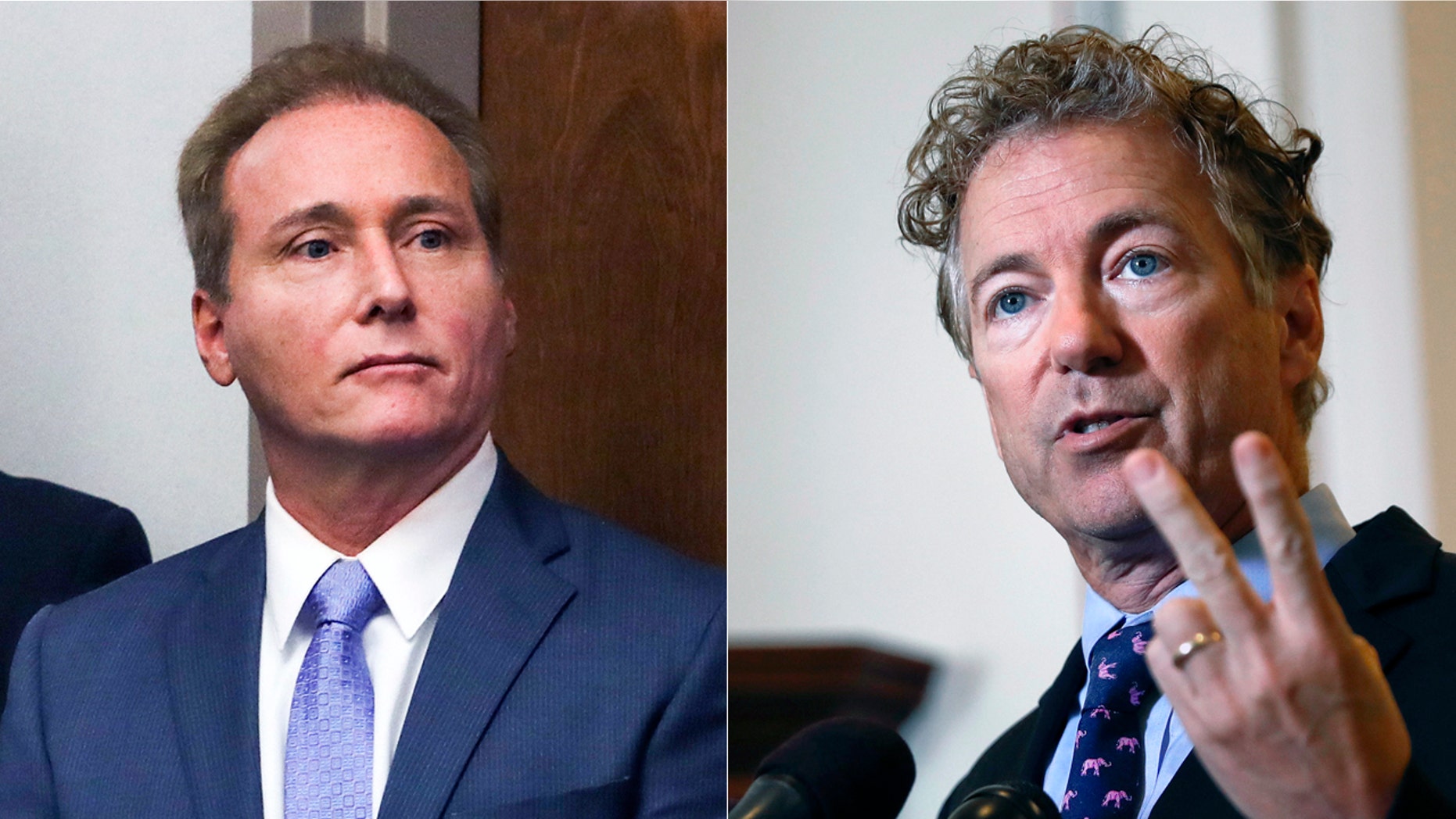 The neighbor convicted of violently attacking Kentucky Republican Sen. Rand Paul outside the senator's Kentucky home last year was sentenced Friday to 30 days in federal prison.
Rene Boucher, 59, was also ordered Friday to one year of supervised release, a $10,000 fine and 100 hours of community service, according to WBKO. He was also ordered to have no contact with the Paul family.
"No one deserves to be violently assaulted," Paul said in a statement Friday. "A felony conviction with jail time is appropriate and hopefully will deter the attacker from further violence. I commend the FBI and Department of Justice for treating this violent, pre-meditated assault with the seriousness it deserves."
Paul also said he thinks Boucher should face a longer sentence: "The original 21 month sentence requested would have been the appropriate punishment."
The attack left the Republican lawmaker with six broken ribs. His recovery was complicated by fluid and blood around the lungs and recurrent pneumonia.
Boucher pleaded guilty in March to a federal charge of assaulting a member of Congress. Boucher had asked for probation.
The senator told police that the incident occurred when his "neighbor came onto his property and tackled him from behind, forcing him to the ground and causing pain."
Boucher claimed he tackled Paul over agitation about piles of brush on Paul's property. Boucher also claims Paul used his lawnmower – on the same day as the attack – and blew some leaves onto his property, sparking his outrage.
But the senator's office pushed back against the notion the neighbors had an ongoing dispute.
"There was no 'longstanding dispute.' This description is untrue," a spokesman for Paul said. "It is impossible to have a dispute when no words of disagreement were ever spoken -- neither immediately nor at any other time before the attack occurred."
Fox News' Mike Emanuel, Lukas Mikelionis, and the Associated Press contributed to this report.