Nebraska Sen. Ben Nelson Announces Retirement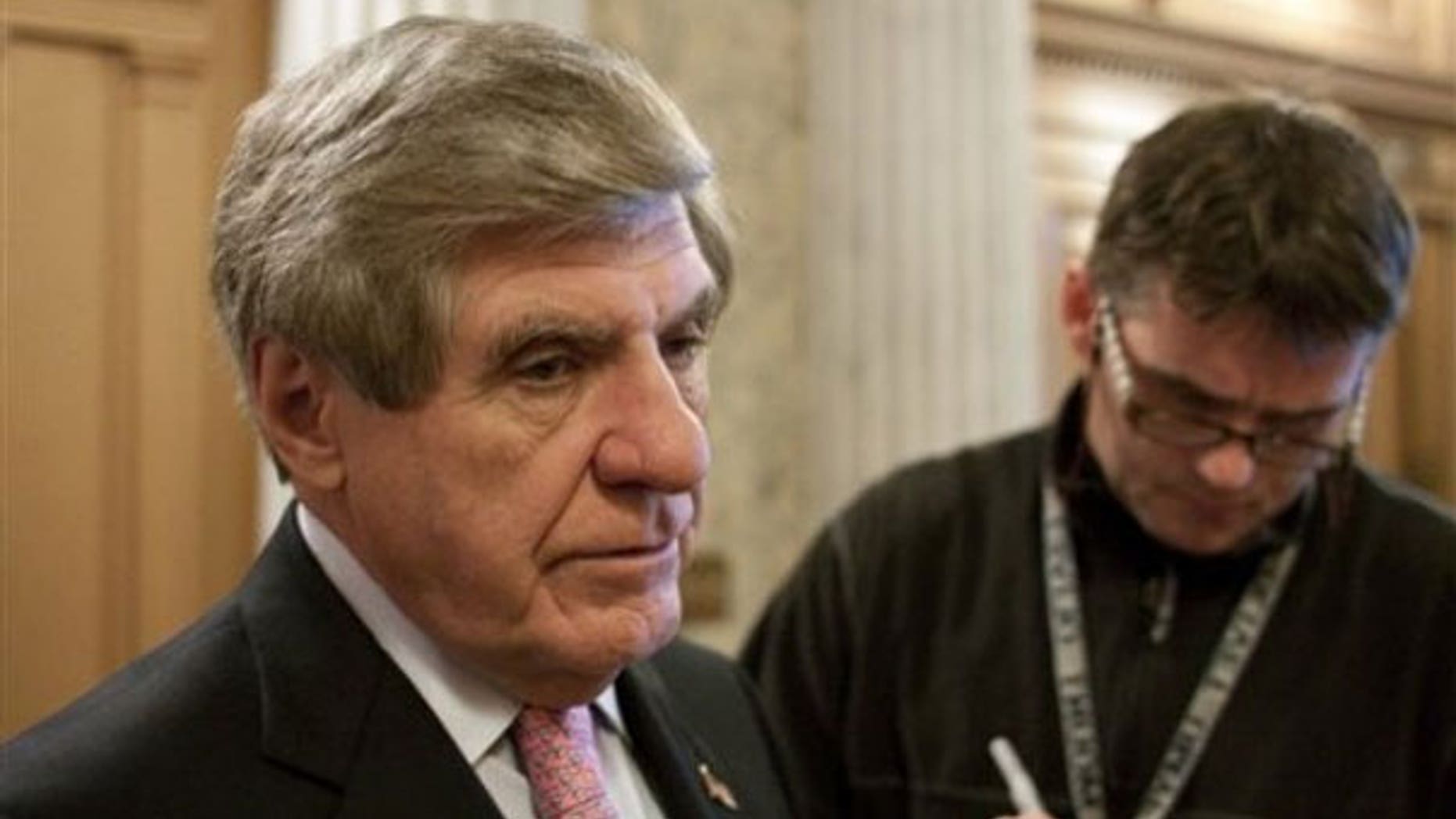 Nebraska Democratic Sen. Ben Nelson, a pivotal figure in the health care debate, announced his retirement Tuesday in a letter to Nebraskans, saying, "Simply: it's time to move on."
"It's time for me to step away from elective office, spend more time with my family and look for new ways to serve our state and nation. Therefore, I am announcing today that I will not seek reelection," he said.
Nelson's departure is not considered a surprise despite efforts from his allies to encourage him to seek reelection, though Democrats were taken aback that he chose not to run again while holding $3 million in the bank ahead of expected GOP attacks.
Sources say the senator has been frustrated for awhile with Washington. He was roundly scorned for his role in the health care debate by Democrats, who were furious with his opposition to the so-called public option and requests for exemption on abortion coverage.
He was also criticized for threatening a filibuster and then ceding his opposition after news of a deal to include in the bill a "cornhusker kickback" -- 100 percent Medicaid funding for his state on an indefinite basis. That portion of the legislation was tossed out in the final reconciliation bill, which Nelson opposed.
Nelson has vehemently denied horse-trading with Senate Majority Leader Harry Reid for the deal, but during the debate while home in Nebraska, Nelson, a once very popular former governor, and his wife were booed going into a restaurant.
Without acknowledging the heated era, Nelson said whoever takes his place should try to "follow in my footsteps to look for common ground and to work together in bipartisan ways to do what's best for the country, not just one political party.
"Public office is a place for public service, not personal profit. It's about promoting the common good, not the agenda of the radical right or the radical left. It's about fairness for all, not privileges for the few. And, it's about protecting the rights of individuals, even if it angers the majority. I hope and believe I have fulfilled these principles to the best of my ability," he wrote.
Even being at odds with Democrats, the two-term senator, 70, was still a desirable body within the caucus, particularly as Democrats face a serious challenge to their majority in November.
Democrats have to hold on to 23 seats this cycle while Republicans defend 10. Republicans only need four seats to take the majority, and Nebraska's seat now could be a pick-up for the GOP.
Among some of the names offered up on the Republican side for the seat are state Attorney General Jon Bruning, state Sen. Deb Fischer and state Treasurer Don Stenberg. Members of the state's congressional delegation, Reps. Lee Terry and Jeff Fortenberry, could also be tapped to run.
Repeatedly named as a potential challenger to keep the seat for Democrats is former Sen. Bob Kerrey, who has said he wouldn't rule it out automatically.
Sen. Patty Murray, chairwoman of the Democratic Senatorial Campaign Committee, praised Nelson for being a "loyal public servant  to the people of Nebraska."
She also said she's expecting Republicans will have "a very divisive primary in the state, which will provide an opportunity for Democrats to remain competitive" in the state.