National Donors Keep Tea Party Losers Angle, O'Donnell on Political Stage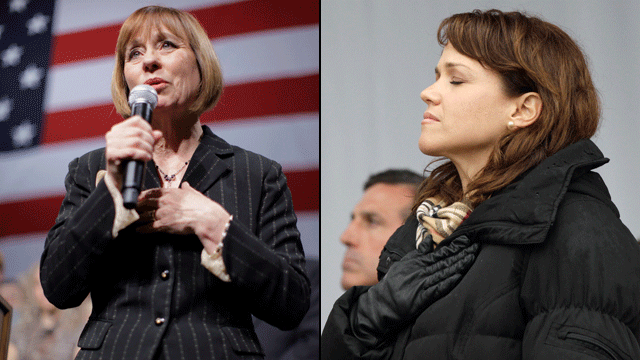 Tea Party darlings Sharron Angle and Christine O'Donnell may have lost their high-profile races on Tuesday but they're unlikely to exit the political stage just yet.
That's because their massive and lucrative national donor lists have left them with plenty of political options, Politico reported on Saturday.
Angle raised $8 million online for her failed bid in Nevada against Senate Majority Leader Harry Reid while O'Donnell hauled in $5 million online for her losing campaign in Delaware against Chris Coons, Politico reported.
Angle has also amassed a huge, national direct mail list that her former aides say includes 250,000 active donors and netted about $9 million for her campaign, Politico reported.
Fundraising consultant Kurt Luidhardt, who worked for both candidates, told Politico each has "high tens of thousands" of online donors.
"Any list of online donors that was able to produce $8 million would be a pretty valuable thing," Luidhardt told Politico. "I guarantee I'll get called next week to see if I have access to it, if I can sell it or rent it."
Luidhardt said he doesn't own those e-mail lists. The Tea Party candidates, under their contracts, own their e-mail lists and are free to rent, swap or sell them to other candidates or causes.