Democrat Phil Murphy's victory in the New Jersey gubernatorial race Tuesday has bolstered his party's chances of holding the seat currently occupied by Bob Menendez – in the event the sitting senator is convicted on corruption charges and leaves office.
Murphy held a double-digit lead in most polls over Republican challenger Lt. Gov. Kim Guadagno going into Election Day.
As New Jersey's next governor, Murphy, a former Goldman Sachs executive and U.S. ambassador to Germany, will be responsible for appointing the entire state Cabinet, judges, prosecutors and other powerful agencies.
On a state level, his win returns the GOP to the minority.
But the win also could have an impact in the U.S. Senate.
Republicans currently hold a narrow 52-48 majority in the Senate. Menendez, a Democrat, has maintained his innocence all along and is fighting the charges with the intent of clearing his name and staying put.
But if Menendez is convicted and forced to step down from the Senate before Jan. 16, outgoing Gov. Chris Christie, a Republican, would get to appoint a successor.
More likely, the task would fall to Murphy.
"With the Senate so evenly divided, the outcome of the New Jersey gubernatorial election, if Sen. Menendez were to be convicted, could determine the Trump agenda and if it would move forward with greater ease in the Senate," Brigid Harrison, a professor of political science and law at Montclair State University, told Fox News.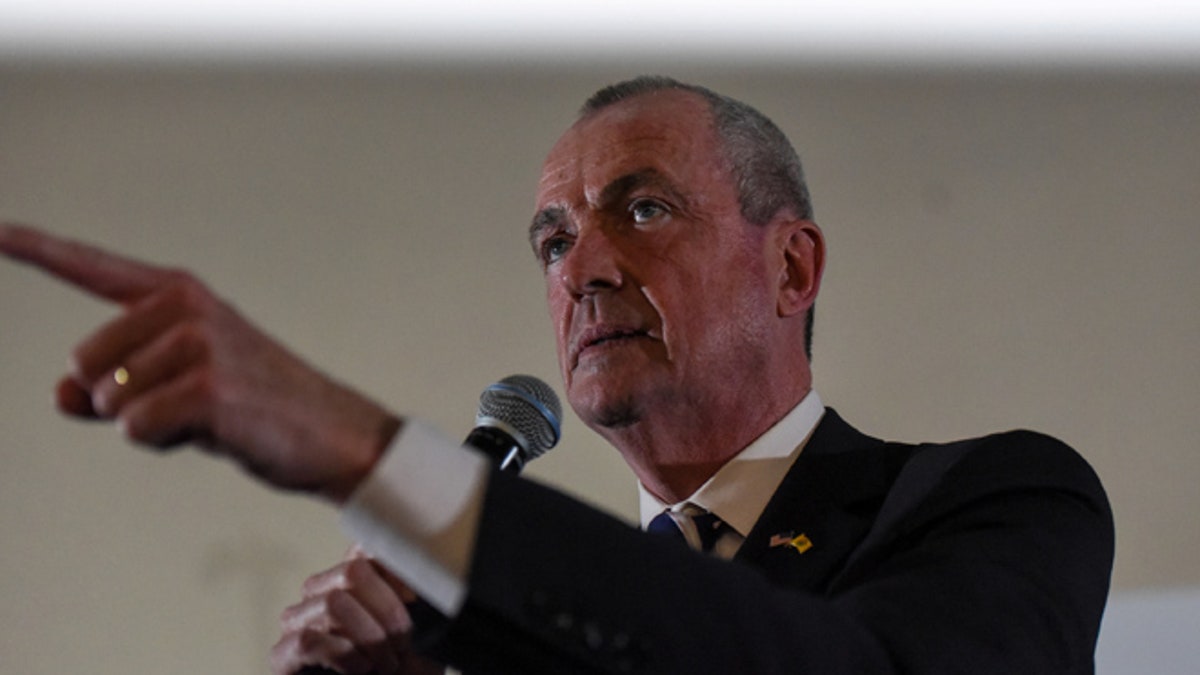 A Murphy appointment would presumably keep the seat in Democratic hands at least until the next election.
The outcome of the trial remains unclear. On Monday, a federal jury in Newark, N.J., began deliberating whether Menendez misused his office to help friend and donor Salomon Melgen.
The FBI criminal complaint against the Democratic senator alleges he greased the wheels for the Florida ophthalmologist. Among other things, Menendez is accused of helping obtain visas for several of Melgen's girlfriends as well as lobby the State Department on his behalf regarding a $500 million port security contract in the Dominican Republic.
Melgen, in turn, paid for private jets, hotel rooms and forked over nearly $75,000 in campaign contributions to Menendez.
Even though a bribery conviction doesn't mean Menendez would be forced to resign, the 63-year-old lawmaker would likely face intense pressure. A Fox News Poll found that a majority of voters think Menendez should resign immediately if he is convicted.
Murphy's victory Tuesday was aided in part by incumbent Gov. Christie's unpopularity.
Murphy brought out big names to stump for him in the reliably Democratic state. Former Presidents Barack Obama and Bill Clinton as well as former Vice President Joe Biden all attended campaign events.
Murphy pitched himself as the candidate who would check President Trump's policies if elected. He's also gone on record and said he'd appoint an attorney general strong enough to take the White House to task over its controversial immigration policy.
With his wife Tammy and four children by his side as he cast his vote Tuesday morning, Murphy said his campaign is also a referendum on the economy.
"This is an economy which is not strong, not fair – it doesn't work for enough people," Murphy told NJ.com. "That's what this is about."
Fox News' Eric Shawn contributed to this report.