Mitt Romney's New Campaign Ad Touts Immigration and His Mexican Roots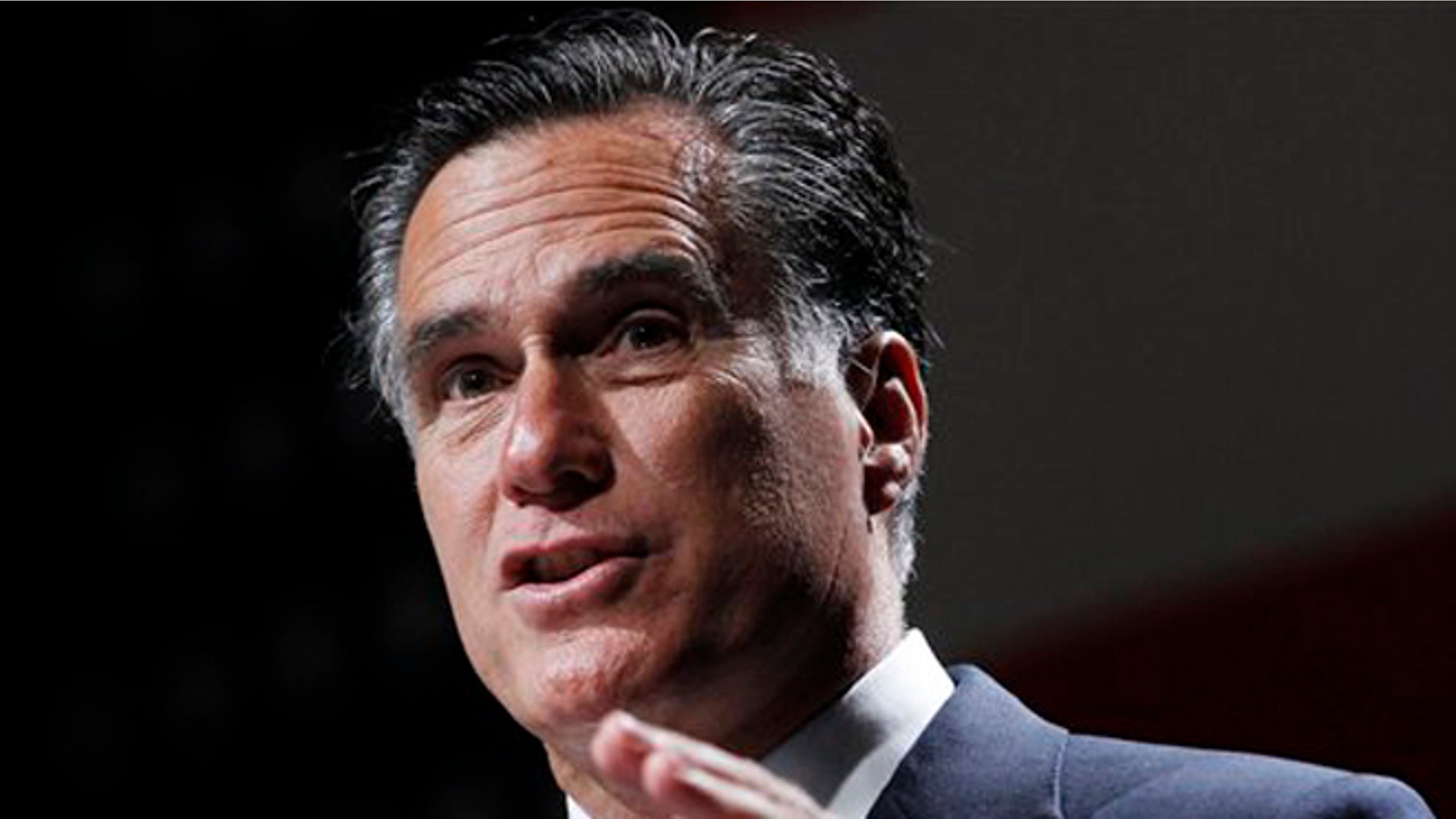 A new Mitt Romney campaign ad praises the United States as a nation of immigrants and stresses the presumptive GOP presidential nominee's family link to Mexico.
The ad, in which Romney's son Craig narrates in Spanish, is the campaign's ninth released in Spanish.
"I would like to tell you how my father, Mitt Romney, thinks," says Craig Romney. "He values very much that we are a nation of immigrants. My grandfather George was born in Mexico."
The younger Romney says his father is committed to finding "a permanent solution to the immigration system, working with leaders of both parties."
The campaign of President Barack Obama called Romney's latest ad hypocritical.
"His new ad in Spanish says he's committed to finding a solution for fixing the broken immigration system in the long term, but in English he's said that the solution is self-deportation," said an Obama campaign statement emailed to the press. "Romney can have hope that the truth will be lost in translation, but Hispanic voters will not let themselves be deceived."
Romney's campaign has generally avoided delving into the topic of immigration -- specifically, what to do with the estimated 11 million undocumented immigrants who live in the United States.
But with the intense focus on immigration recently -- because of Obama's deportation announcement, and the U.S. Supreme Court decision on Arizona's immigration law-- many said the Romney campaign would feel more pressed to address a topic they have treated as almost toxic.
During the GOP primary, Romney often took hard-line stances on immigration, and vowed to veto the DREAM Act –a measure that would give such immigrants a path to legalization as long they meet a strict set of criteria, including graduating from a U.S. high school, going to college or serving in the military, and staying out of trouble with police.
The former Massachusetts governor also rarely brought up his family's connection to Mexico.
According to published reports, Romney's  great grandfather, Miles Parker Romney, and about 40 other relatives fled to Mexico from Utah in the 1800's because of U.S. anti-polygamy laws.  His great-grandfather is said to have had four wives, a violation of laws passed just two years earlier making multiple marriages a felony.
The Romney clan then returned to the United States in 1912, fleeing the chaos of the Pancho Villa chapter of the Mexican Revolution, and ending up in Michigan. George Romney, the GOP candidate's father, became an auto executive and governor of Michigan.
Romney has lagged behind Obama among Latino voters, according to polls. Many Latino voters cite Romney's hard-line rhetoric on immigration during the GOP primary as one reason for their negative view of him.
Recently, Romney has softened his public approach to immigration.
At the National Association of Latino Elected and Appointed Officials (NALEO) conference in Orlando recently, Romney said that as President, he would give undocumented immigrants brought to the United States as minors the chance to stay in the country permanently --and an eventual path to U.S. citizenship-- but only if they serve in the U.S. military.
Political analysts say that Romney must win at least 40 percent of the Latino vote to have a shot at winning the election in November.
On Wednesday, Latino Decisions released a new national poll of Latino registered voters that showed Obama winning 70 percent of the Latino vote compared to 22 percent  for Romney.  A poll by Quinnipiac University released last week, however, showed that Obama's support among Latino voters dropping to a new low to 59 percent – ableit still well ahead of Romney, who had 30 percent support.
Romney's announcement to NALEO about his support for a military-centric path to legalization for some undocumented youth came less than a week after Obama said he was going to give a two-year reprieve to undocumented immigrants who were brought to the country as minors before the age of 16 years old, as long as they met other criteria, including those currently in school or have graduated from high school as well as serving in the military.
Follow Elizabeth Llorente on Twitter: @Liz_Llorente
Elizabeth Llorente can be reached elizabeth.llorente@foxnewslatino.com
Follow us on twitter.com/foxnewslatino
Like us at facebook.com/foxnewslatino