Mitt Romney and Obama Campaigns Engage in Shadow War Over Latino Voters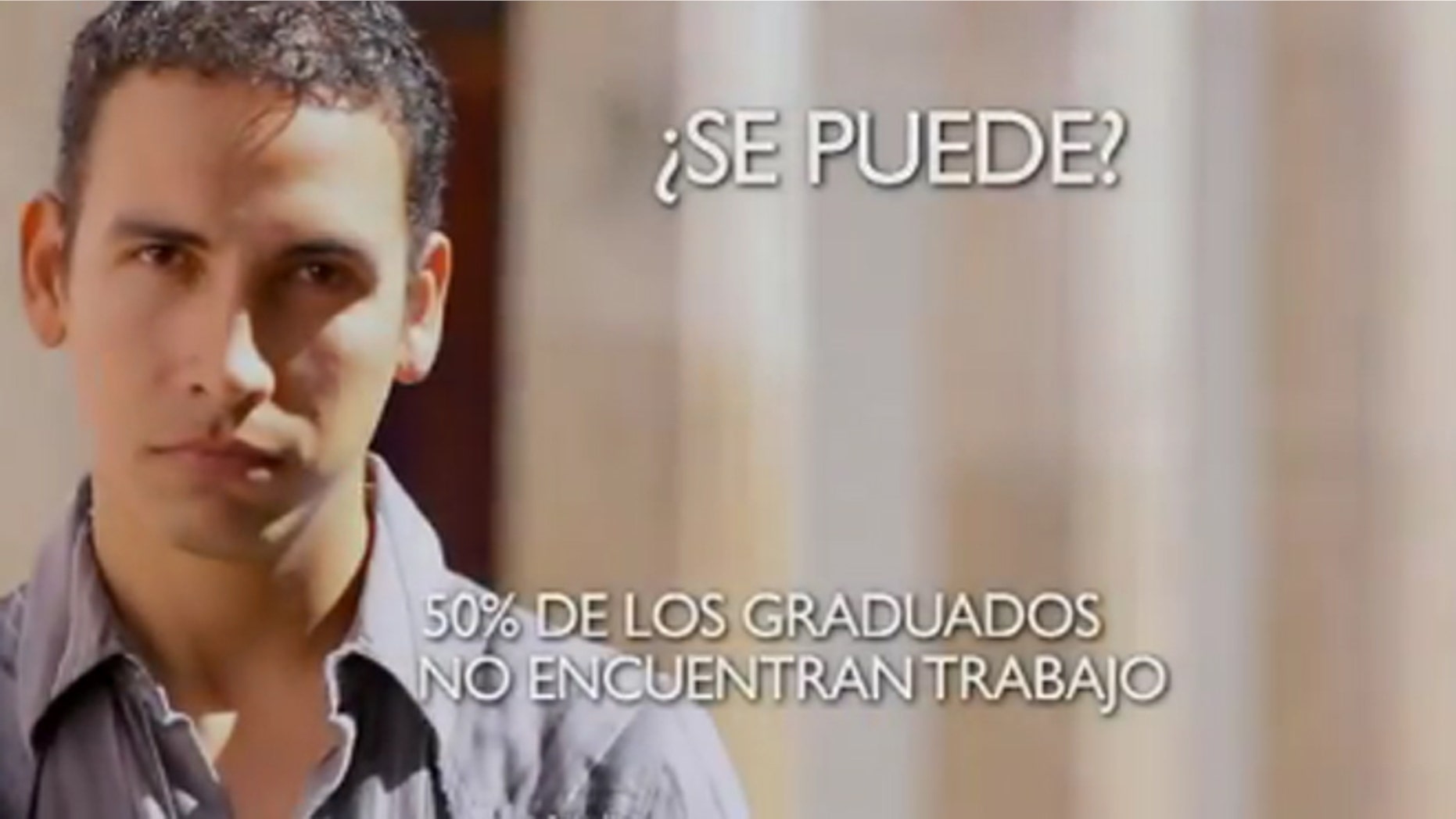 The Romney and Obama campaigns continued their war over Latino voters Wednesday, with the Republican contender blaming President Obama for rising Latino unemployment, and the Obama campaign calling the assertion a lie.
The Romney campaign's new television ad targeting Latinos shows President Obama uttering his famous "Yes we can!" as the video then counters with criticism of Obama as being responsible for "more than 10 percent Hispanic unemployment"  and "two million more Hispanics in poverty."
The Obama campaign wasted little time in responding, putting out a statement that contended that the Romney campaign is out to mislead Latinos in order to deflect attention away from program cuts it says the Republican candidate supports that would hurt Hispanics.
"It's no wonder the latest ad from the Romney-Ryan camp tries to mislead Hispanic voters," said Gabriela Domenzain, National Director of Hispanic Media for Obama for America, in a statement, "after all their plan would disproportionately hurt Hispanic families."
The campaign of presumptive GOP nominee Mitt Romney is pushing the theme of jobs and the economy with Latinos and non-Latinos alike, a topic Republicans tried mightily to avoid raising in the 2008 election season.
In its appeals to Latino voters, the Obama campaign has attempted to cast Romney and Republicans as anti-Latino and anti-immigrant, blaming them for the absence of any comprehensive immigration reform, which Obama promised to deliver in his 2008 campaign.
Republicans are stressing that polls show that Latinos care most about jobs and the economy, and that the Obama administration has failed them on those fronts, as well as on immigration.
The Romney campaign ad tells Latinos they cannot afford four more years of what they characterize as Obama's damaging economic policies.
After showing the President, again, saying "Yes, we can!" the ad says "We no longer can!"
The Obama campaign response Wednesday also came out swinging at Romney's recently announced choice for running mate, Rep. Paul Ryan, of Wisconsin.
"While Mitt Romney and Paul Ryan," Domenzain said, "would cut social programs that Hispanics depend on in order to cut taxes for the very rich and promote the same economic policies that led our economy to the brink of collapse, the President has turned our economy from losing 750,000 jobs a month when he took office, to creating 4.5 million private sector jobs over the past 29 months."
A few days ago, the Obama campaign released an ad touting its new program that helps undocumented immigrants who came as minors get a reprieve from deportation for two years.
Also last week, the Romney campaign released an English-Spanish web ad that attacks President Obama's recent speech where he said "If you've got a business – you didn't build that."
The Romney campaign assailed the speech --  in which the president is said to have meant that success often happens with the helping hand of others – as an insult to people who have worked hard to build businesses and their own fortunes.
The ad, called "These Hands" or "Estas Manos," features Gilbert Cantú, a Mexican-American who says his family came from Mexico and that he and his family were able to start a business through hard work. He said Obama's comment had offended him.
The Obama campaign countered with "Hispanic Small Businesses for Obama," which features Latinos praising the president for policies and programs they say have bolstered small businesses.
The campaigns are wooing Latinos in other ways, as well.
The Democratic National Committee announced that this year's convention, to take place in Charlotte, will feature a Latino keynote speaker -- San Antonio Mayor Julian Castro -- for the first time. The Republican National Committee noted this week that U.S. Sen. Marco Rubio, who was rumored to have been considered for Romney's running mate, would introduce Romney at the GOP convention in Tampa.
The latest polls show that nearly seven in 10 Latino voters say they prefer Obama over Romney, though several polls show they disapprove of the way the President has handled the economy.
Follow Elizabeth Llorente on Twitter: @Liz_Llorente
Elizabeth Llorente can be reached elizabeth.llorente@foxnewslatino.com
Follow us on twitter.com/foxnewslatino
Like us at facebook.com/foxnewslatino