Attorneys for embattled Missouri Gov. Eric Greitens claimed Thursday that the prosecutor in his felony invasion-of-privacy trial concealed evidence until after the release of a legislative committee report that led to calls for the Republican to step down.
In a statement, Greitens claimed St. Louis Circuit Attorney Kim Gardner, a Democrat, "hid a video that she knew directly contradicted allegations in the House report, and she allowed her lead investigator to lie about it, under oath."
The report, released Wednesday, contained detailed testimony from a woman who claimed the governor slapped, grabbed, shoved and threatened her during unwanted sexual encounters in 2015, a year before he was elected.
The woman, known only as "K.S.," told lawmakers that Greitens took a partially nude photo of her after tying her to exercise equipment and ripping off clothes that he had made her change into for what she initially thought would be a "sexy workout." The alleged photo led to Greitens' February indictment by a St. Louis grand jury. He is set to go to trial May 14.
Greitens has claimed that the affair was consensual and has denied taking the photo the woman described. His attorneys have claimed that the woman's testimony in a March interview with prosecutors backs up the governor's story.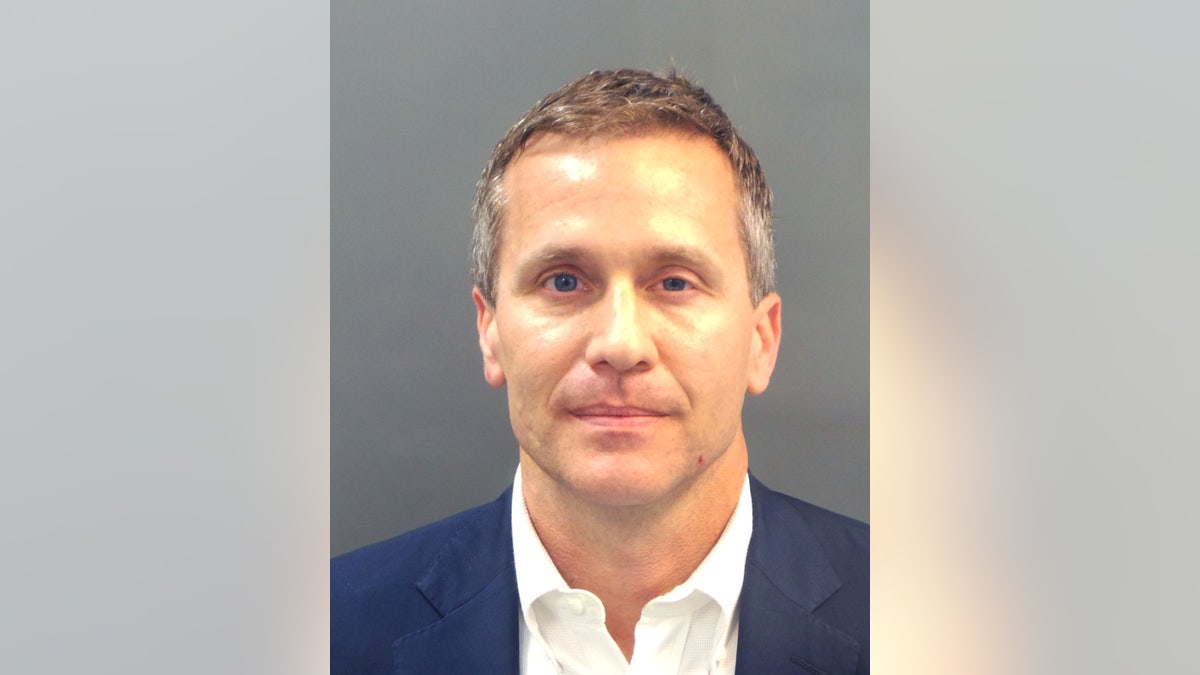 The defense team said prosecutors initially claimed a video of the woman's interview was lost due to a recorder malfunction, but then shared the video Wednesday night -- after the release of the Legislature's report.
"The House report contained explosive, hurtful allegations of coercion, violence, and assault. They are false," Greitens said in his statement. "Those allegations can be refuted with facts. Despite the Circuit Attorney's attempts to keep it from the people of Missouri, we have video evidence that contains some of those facts."
Gardner said in a court filing later Thursday that she supplied the video once her office determined it could be accessed. She accused Greitens' attorneys of using "diversionary tactics" to shift the focus from his "illegal and reprehensible conduct."
The woman's attorney, Scott Simpson, declined to comment on the video, citing a gag order in the criminal case.
Republican legislative leaders said they would start gathering signatures from colleagues next week to call themselves into a special session to consider potential disciplinary action against Greitens.
The special House investigatory committee is to make a recommendation after the regular session ends May 18 about whether Greitens should face impeachment proceedings to try to oust him. It's also expected to release a second report focused on potential campaign finance violations involving Greitens' use of a charity donor list to raise money for his gubernatorial campaign.
Impeachment proceedings can operate independently from a criminal trial. The state constitution lays out several grounds for impeachment, including "moral turpitude," although there is disagreement on whether the offending behavior must occur while a person is in office.
The Associated Press contributed to this report.