Mississippi House Passes Tough Immigration Bill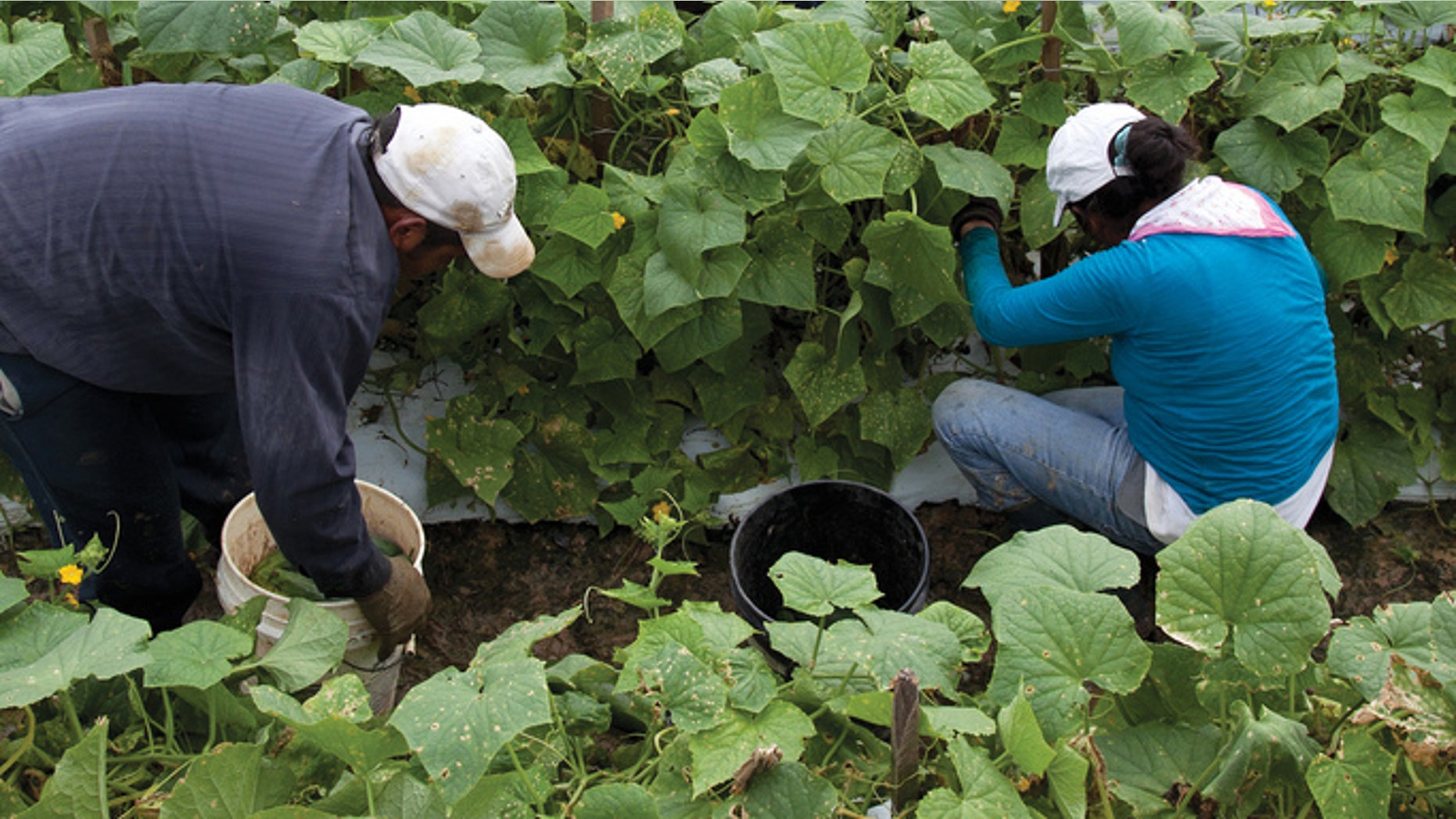 JACKSON, Miss. – A bill modeled after Alabama's tough immigration law moved through Mississippi's House on Friday, although the legislation's sponsor said the language that could get it tied up in a federal court was removed.
The House Judiciary B Committee voted 15-6 to pass House Bill 488, which now goes to the House Education Committee. It would then go to the full chamber.
The bill's sponsor, Judiciary B Committee Chairman Andy Gipson, R-Braxton, said the Mississippi bill should stand up to legal scrutiny. Alabama's law is considered one of the toughest state laws against undocumented immigrants.
Mississippi has a relatively small undocumented immigrant population, although it appears to have grown in recent years. The Pew Hispanic Center estimated that in 2010, the state had about 45,000 undocumented immigrants out of nearly 3 million total residents.
The bill is supported by Gov. Phil Bryant, a Republican who has been campaigning against undocumented immigrants since his days as state auditor. Proponents say the state spends more money providing services to immigrants than it reaps in taxes, and claim that undocumented immigrants, if they leave, will vacate jobs that unemployed citizens can take. They say the bill is about legal compliance and that they welcome legal immigrants.
"I believe that every person in Mississippi, whether they are here illegally or not, is a child of God," Gipson said. "We're not trying to hurt anyone. We're not trying to starve anyone."
Opponents dispute those claims, emphasizing that Mississippi doesn't need to summon any ghosts of its racist past.
"It is still about ethnic cleansing," said Bill Chandler, executive director of the Mississippi Immigrant Rights Alliance. "It is still talking about driving people out of Mississippi."
The new version of the bill removed an attempt to create a new crime of failing to carry immigration papers. That provision had led some opponents to nickname the measure the "papers, please" bill. Under the change, a police officer could only check someone's immigration status if the officer had pulled the person over for some other reason.
"The reason it was removed is not because it's a bad idea, necessarily," Gipson said. "The reason it has been removed is it has been enjoined by a federal court in Alabama."
The bill still says law enforcement officials should check for immigration status when "a reasonable suspicion exists" that a person is in the country illegally. The measure bars police from considering race, color or national origin when making that decision, although opponents still fear racial profiling.
The new version also adds an exception if a person is "an international business executive of an international corporation authorized to transact business in the state." In the months after the Alabama law was enacted, police there arrested a Japanese man on assignment at the state's Honda factory and a German man who worked for the state's Mercedes-Benz plant, spurring widespread concern that the law would scare off foreign investors.
Another provision was watered down that allows any Mississippi resident to sue a state agency, city or county that looks the other way on immigration status. The bill now says that an agency or government must adopt a written policy or ordinance to be subject to a lawsuit. The measure is supposed to prohibit "sanctuary cities" that don't enforce immigration laws. Gipson indicated that Jackson is a sanctuary city, but it's unclear if a 2010 ordinance that instructed police officers not to use racial profiling or ask about immigration status goes that far.
Mexicana Flight Attendants Turned Calendar Girls Feud after Success
Added was a provision that allows churches and charities to meet "immediate basic and human needs" as long as they doesn't charge or use government funds.
Rep. David Baria, D-Bay St. Louis, tried to also exempt government health care facilities and government-owned utilities from provisions that say undocumented immigrants can't enter into business transactions with any state agency or local government. Baria said after the committee meeting that he is worried about the public health consequences of undocumented immigrants and their children not being vaccinated or being able to connect water and sewer services.
"I want to make sure the children of illegal aliens are not deprived of those necessities of life," Baria said. "Are we going to deny that child a vaccination or other medicines that might keep that child from infecting your child?"
Under federal law, emergency rooms would have to continue to treat everyone and public schools would have to continue to enroll undocumented immigrants. But the bill still calls for schools to require a birth certificate and follow up on immigration status of anyone who can't produce one. However, the new version simplifies reporting, saying only that districts must submit to the state a yearly count of undocumented immigrants in each school.
Based on reporting by The Associated Press. 
Follow us on twitter.com/foxnewslatino
Like us at facebook.com/foxnewslatino