Military making plans to provide shelter for thousands of illegal immigrants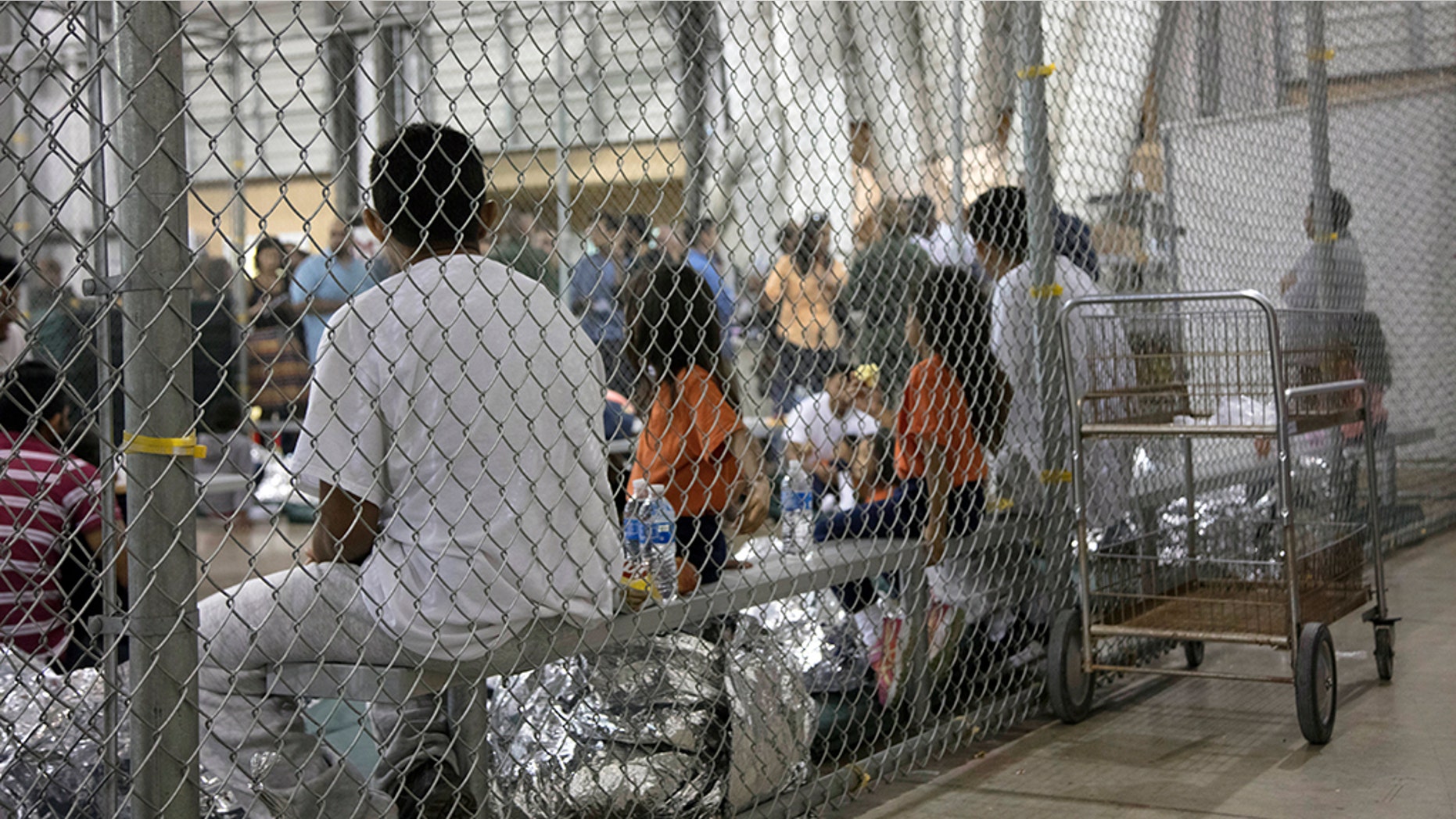 Two U.S. defense officials have confirmed a report that the Navy is making plans to house potentially tens of thousands of migrants at bases in California, Alabama and Arizona, though an official request from the Department of Homeland Security (DHS) is still pending.
Lt. Col. Jamie Davis, a Pentagon spokesman, said: "The Department of Defense is conducting prudent planning and is looking nationwide at DoD installations should DHS ask for assistance in housing adult illegal immigrants. At this time there has been no request from DHS for DoD support to house illegal migrants"
TIME magazine initially reported on plans for the "austere" facilities.
The Navy is preparing plans to construct sprawling detention centers for tens of thousands of immigrants on remote bases in California, Alabama and Arizona, escalating the military's task in implementing President Trump's "zero tolerance" policy for people caught crossing the Southern border, according to a copy of a draft memo obtained by TIME.
"The Department of Defense is conducting prudent planning ..."
The internal document, drafted for the Navy secretary's approval, signals how the military is anticipating its role in Trump's immigration crackdown. The planning document indicates a potential growing military responsibility in an administration caught flat-footed in having to house waves of migrants awaiting civilian criminal proceedings.
The Navy memo outlines plans to build "temporary and austere" tent cities to house 25,000 migrants at abandoned airfields just outside the Florida panhandle near Mobile, Ala.; at Navy Outlying Field Wolf in Orange Beach, Ala.; and nearby Navy Outlying Field Silverhill.
The memo also proposes a camp for as many as 47,000 people at former Naval Weapons Station Concord, near San Francisco; and another facility that could house as many as 47,000 people at Camp Pendleton, the Marines' largest training facility, along the Southern California coast.
The planning memo proposes further study of housing an undetermined number of migrants at the Marine Corps Air Station near Yuma, Ariz.
The planning document estimates that the Navy would spend about $233 million to construct and operate a facility for 25,000 people for a six-month time period. The proposal suggests these tent cities be built to last between six months and one year.
Capt. Greg Hicks, the Navy's chief spokesman, declined to provide details on the matter.
"It would be inappropriate to discuss internal deliberative planning documents," he told TIME.
Although the military has not yet been ordered to construct these new detention facilities, it is clear it is bracing to join a policy challenge that is ricocheting throughout the whole of government. What began as a crackdown on immigrants crossing the border illegally has now spread to the departments of Justice, Homeland Security, Defense and Health and Human Services.