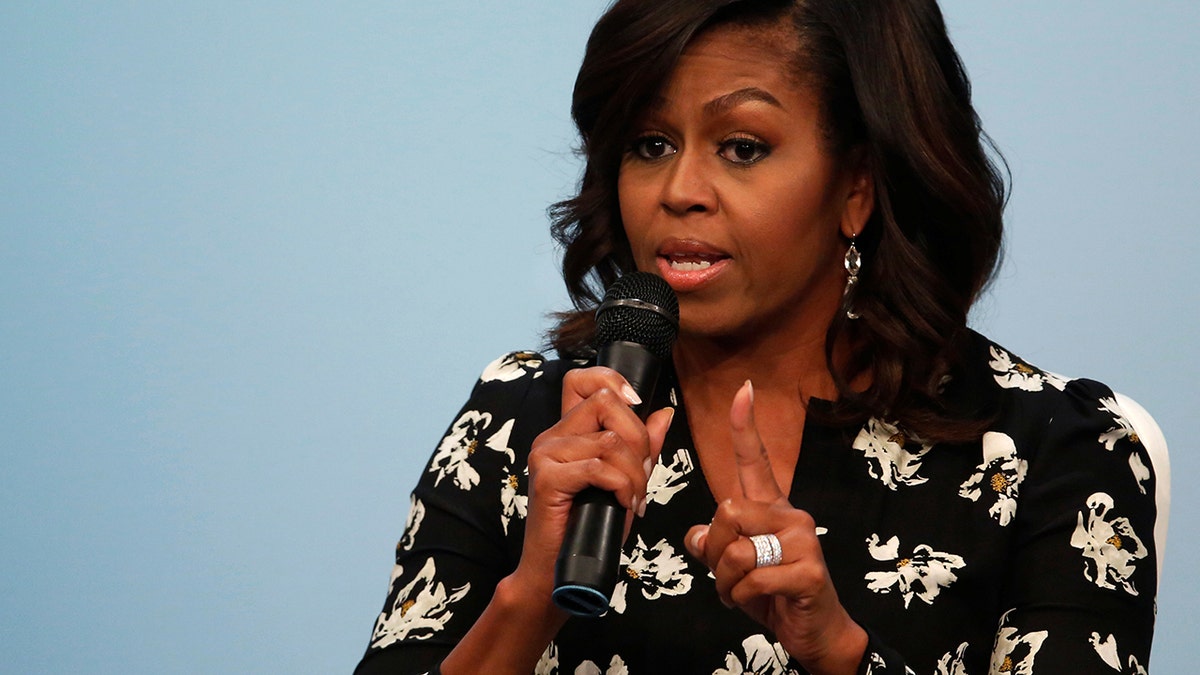 Former first lady Michelle Obama leveled harsh criticism Wednesday at women who voted for President Trump, suggesting they voted against their own interests.
"Any woman who voted against Hillary Clinton voted against their own voice," Obama told the audience during a talk at a marketing conference in Boston, according to Boston.com.
She went on to suggest female voters for Trump were just going with the pack.
"It doesn't say much about Hillary, and everybody's trying to worry about what it means for Hillary and no, no, no what does this mean for us as women?" she asked, as reported by the Washington Times. "That we look at those two candidates, as women, and many of us said, 'He's better for me. His voice is more true to me.' To me that just says, you don't like your voice. You just like the thing you're told to like."
She was taking a swipe at a large swath of the population -- according to exit polls, 41 percent of women voted for Trump in November.
Obama, who campaigned for Clinton during the 2016 election, was speaking as a part of Inbound, a sales and marketing conference.
When talking directly about Trump, Obama took a different tone.
"We want him to be successful. He was elected," she said, referring to her and former President Barack Obama's hopes for the current president. "When you've been in that position, you have a different perspective."
Her former president husband, though, has been stepping up his criticism of Trump lately, including taking to Facebook to blast the decision to roll back his DACA executive action for so-called "dreamers."