Miami-Dade: Bumpy road comes to an end for Gimenez and Regalado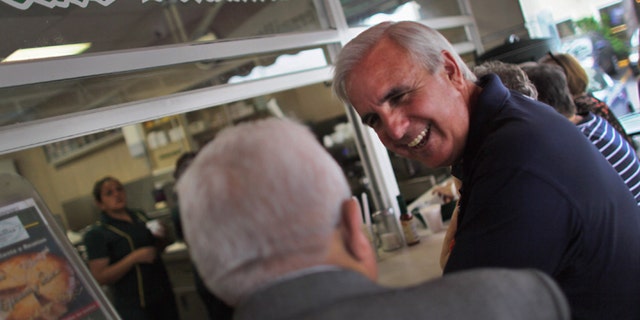 NEWYou can now listen to Fox News articles!
MIAMI (WSVN) – Miami-Dade County is electing a mayor Tuesday night: it will either be incumbent Miami-Dade Mayor Carlos Gimenez or his challenger, Miami-Dade County Public School Board member Raquel Regalado.
Election Day was a day of greeting voters and visiting polling locations for Gimenez and Regalado.
By noon, Regalado had completed her voting duties. She hopes to receive enough votes to make her county mayor. "The most important thing for us today is that it didn't rain," she said.
It is unknown whether Gimenez had cast his vote, as of noon, Tuesday.
However, their road to Election Day wasn't always smooth and steady.
Regalado, the daughter of City of Miami Mayor Tomás Regalado, is attempting to unseat Giménez.
Sixty-two-year old Gimenez, who has held his seat as mayor since 2011, went into a November runoff with Regalado after the primary mayoral vote in August.
Gimenez received 48 percent of the vote, failing to reach the 50 percent threshold for an outright win. Regalado received 32 percent. In order to have avoided a runoff, Gimenez needed to garner more than 50 percent of the vote.
Then, less than two weeks before Election Day, Regalado filed suit to "disqualify Gimenez and void any votes for him in the November 8 election" in Miami-Dade County Court. She claimed the check Gimenez filed to run for re-election was flawed because it had the wrong year on it.
However, on Nov. 3, a judge dismissed her lawsuit against Gimenez, in effect ruling that the voters will decide the outcome of the race come Election Day.
For more Miami stories visit Miami7news.com.