Mexican president makes first visit to region where 43 students went missing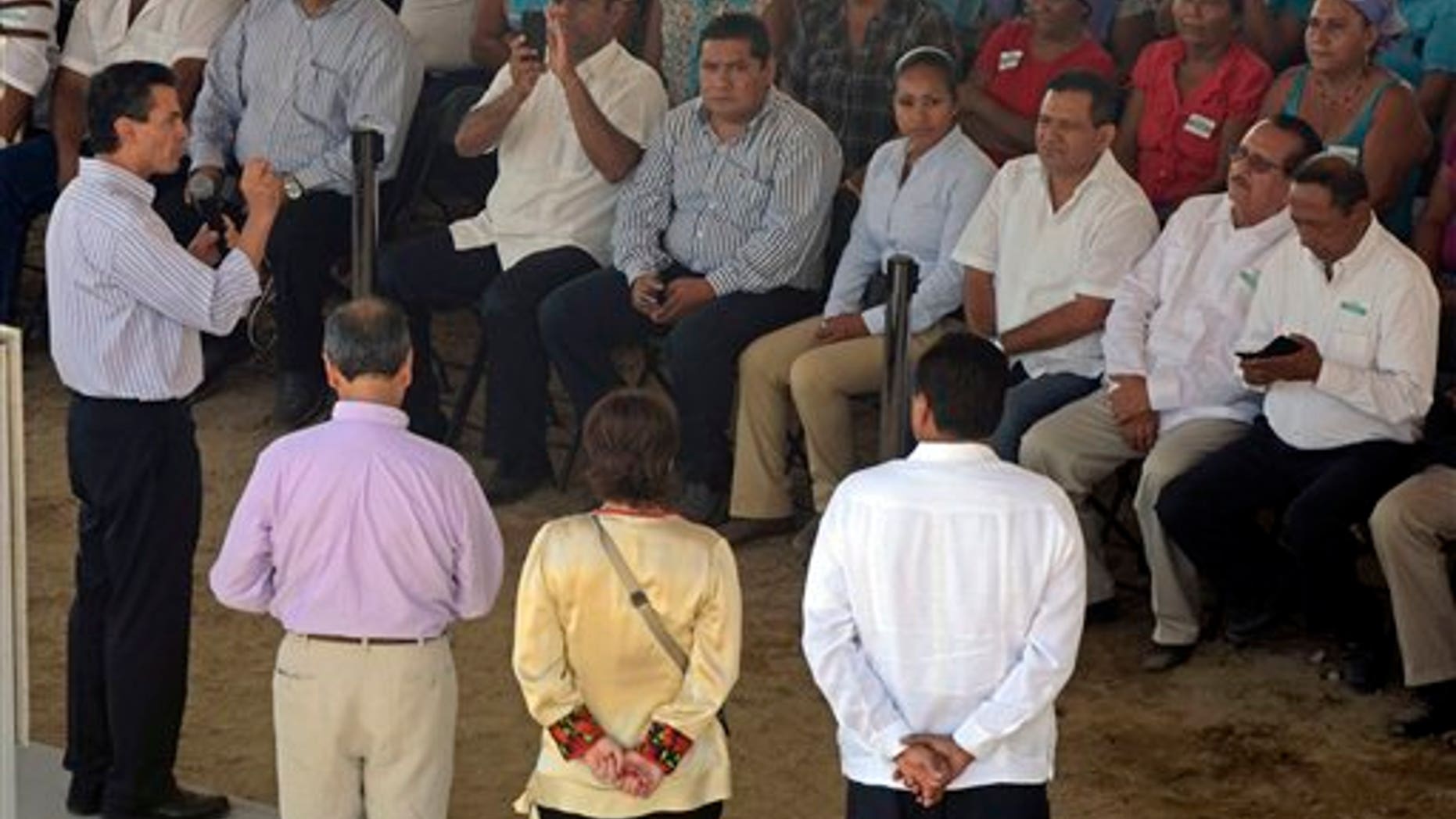 Two months after 43 students went missing in the Mexican state of Guerrero, Mexican President Enrique Peña Nieto made his first visit to the region.
The disappearance and possible deaths set off the biggest crisis of his administration, and since then the president has tried to temper critics who feel he has has been too lax in trying to find the missing students. On Thursday, Peña Nieto arrived in Guerrero to announce measures to boost the region's economy.
Speaking in Acapulco, he said that the highway toll between Mexico City and the resort city would be cut during the holiday season and that he would create a special fund to support small businesses in cities affected by violence and protests.
The announcement came a day after the government said federal police and soldiers would take over policing duties in Acapulco and 35 other municipalities in Guerrero and three neighboring states.
It was the latest response by Peña Nieto to the widespread anger triggered when police in the Guerrero city of Iguala intercepted the college students on Sept. 26 and allegedly turned them over to members of the Guerreros Unidos gang. The gang subsequently killed the young men and burned their bodies, prosecutors allege.
The case has brought weeks of demonstrations and sometimes violent protests, including in Acapulco, where activists blocked access to the city's airport for several hours one day last month. Hotel occupancy rates have been below normal, threatening jobs in the hospitality industry. In late November, the U.S. Embassy recommended its citizens avoid unnecessary travel to Acapulco.
"Organized crime has extended itself in parts of our country and even coopted authorities and police,"Pena Nieto said.
Earlier in the day, in Coyuca, Pena Nieto called for Mexico to overcome "this painful period."
Erubiel Tirado, a security expert and professor at the Universidad Iberoamericana, said Pena Nieto has reacted late to the disappearance of the students.
The president "is the leader of the Mexican state (and) it was important that he be there since the early days," Tirado said. "They should have sent the message that there was a presence."
Last week, Pena Nieto announced an anti-crime plan that calls for Mexico's municipal police forces to be dissolved and replaced by state police. He also plans to propose legislation that would Congress the power to dissolve local governments.
Based on reporting by The Associated Press.
Like us on Facebook