Massachusetts Senate candidate strikes political chord opposing TSA knives policy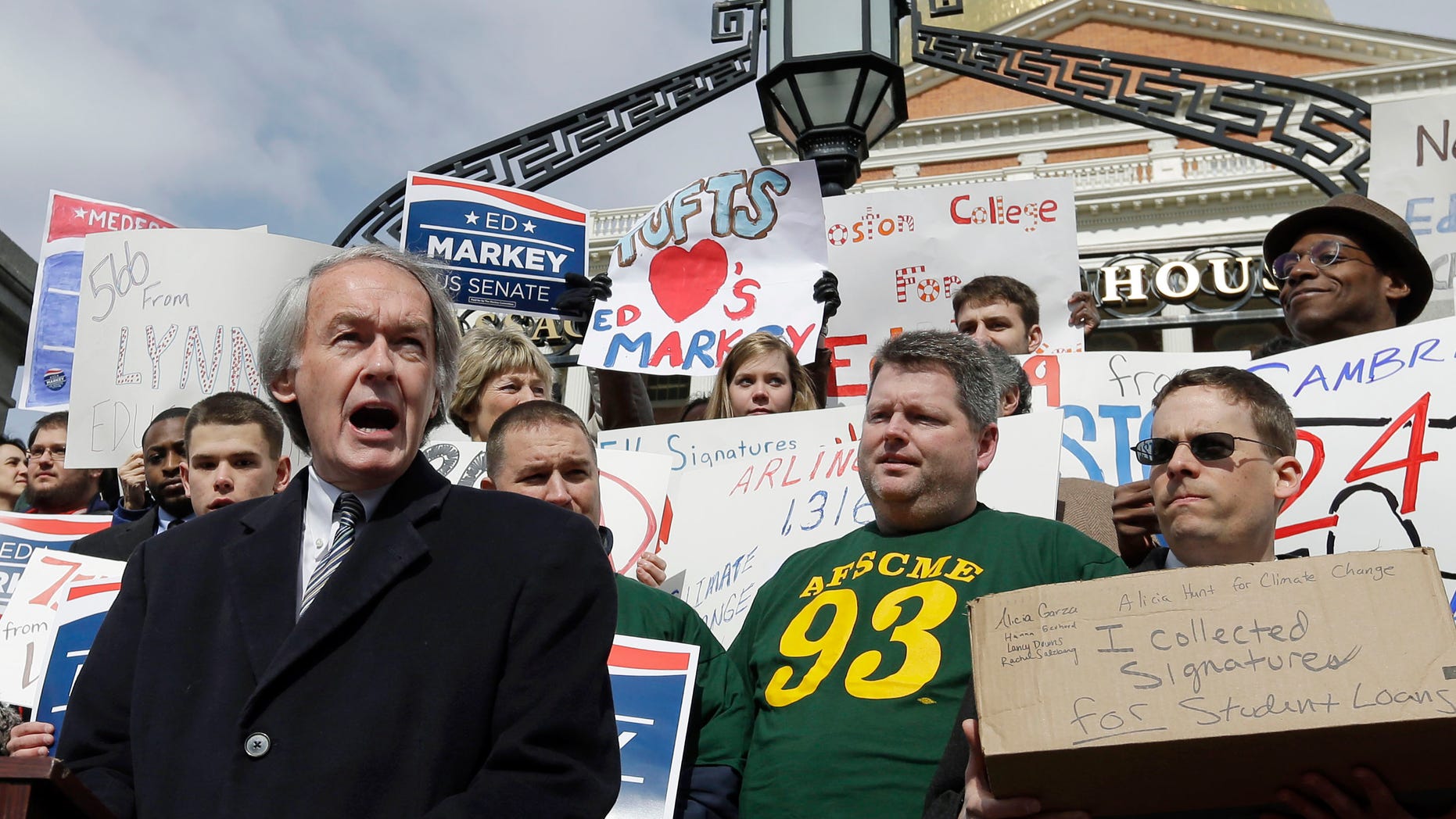 With a Swiss Army knife in hand, Massachusetts Democratic Rep. Ed Markey visited Boston's Logan Airport last week to make a very public showing of his efforts stop the federal government from allowing airline passengers to bring small, folding knives on board.
Markey, who has held his House seat since 1976 and now is running for Senate, appears to dug up potential political gold. By railing against the TSA rule change, he's also aligning with the unions and other security advocates in a state -- and city -- where two of the planes hijacked on Sept. 11, 2001, departed.
"On 9/11, we learned that in the confines of an airline cabin, even a small knife can lead to devastating consequences," Markey said Tuesday, flanked by pilots and flight attendants.
Though Markey argues he is already a well-known Transportation Security Administration bulldog and wouldn't use this for political gain, political observers say he has a sixth sense for such issues and has picked yet another. The position also could help him draw away support from his union-backed Democratic opponent.
"This is an easy lay up," David Heller, Democratic political strategist and president of Main Street Communications, said Monday. "Nobody will push back on this."
Markey is trying to stop the TSA from allowing passengers next month to carry the knives, as well as miniature, souvenir baseball bats and such sporting goods as ski poles and hockey sticks, onto airplanes cabins.
Knives with blades shorter than 2.36 inches and no wider than one-half inch would be permitted, but box cutters like those used by the 9/11 hijackers still are banned. TSA chief John Pistole announced the changes earlier this month as an effort to help agents search for explosives and other, more dangerous items and said the changes will take effect April 25.
Meanwhile, Markey appears determined to add to his early lead in his primary race for the Senate seat formerly held by now-Secretary of State John Kerry -- and to avoid a special election upset like the one in 2010.
He already has a 29-point lead against his lone Democratic opponent, fellow Massachusetts Rep. Stephen Lynch, according a poll earlier this month by The Boston Herald and the University of Massachusetts Lowell.
The winner of the party's April 30 primary is the likely favorite to win the June 25 general election, considering Massachusetts is a solidly Democratic state -- though former Sen. Scott Brown proved in 2010 that a Republican can win a Senate seat in the Bay State.
In the Republican primary, former U.S. attorney for Massachusetts Michael Sullivan appears to be leading the two other candidates, state Rep. Daniel Winslow and investment executive and former Navy SEAL Gabriel Gomez, according to a recent straw poll.
Sullivan, who helped prosecute "shoe bomber" Richard Reid -- who in December 2001 attempted to blown up a U.S. commercial flight -- also opposes the TSA change.
"It makes no sense to me that TSA would consider the knives to be non-threatening, while box-cutters continue to pose concerns," he said in a statement Friday. "TSA should reverse this policy decision immediately."
Markey -- who in 2005 unsuccessfully opposed a TSA effort to allow small scissors and other sharp objects on board -- also has introduced House legislation to override the agency.
And he has garnered support from several of the country's biggest pilot, flight attendant and air marshal unions for blocking the policy change, which also is being opposed by two major airlines.
Lynch, who on 9/11 won the Democratic primary for his House seat, reportedly opposed the TSA change, too. Conor Yunits, Lynch's communications director, says his candidate has opted for "less staged" events but feels just as passionate about the issue, pointing out Lynch has co-signed both of Markey's TSA-related bills.
He also said Lynch has backing from 77 labor groups and that he expects the race will tighten in the polls as his candidates makes his way across the state and becomes less of an "unknown."
"The primary is less than 45 days away and we feel that we're in a very good position right now," Yunits said.
Lynch, a former ironworker and union official, also has received several endorsement from organized labor -- including ones from the national Ironworkers union and the Massachusetts Nurses Association-National Nurses United, the state's largest nurses union.
However, he lost the key Service Employees International Union endorsement last week to Markey.
Beyond what strategists have said about Markey's efforts, his congressional staff has privately said he has seized on a potent issue.
Still, Markey must defend against being portrayed as a career Washington politician.
Heller doesn't foresee another special election disaster for Massachusetts Democrats like the one in 2010 when state Attorney General Martha Coakley lost the general election to Brown.
"Markey will have more time and a way less formidable Republican challenger," he said. "If Markey doesn't win double digits, something went terribly wrong."
The Associated Press contributed to this report.