Marc Gergely, ex-lawmaker, sentenced in Pennsylvania gambling case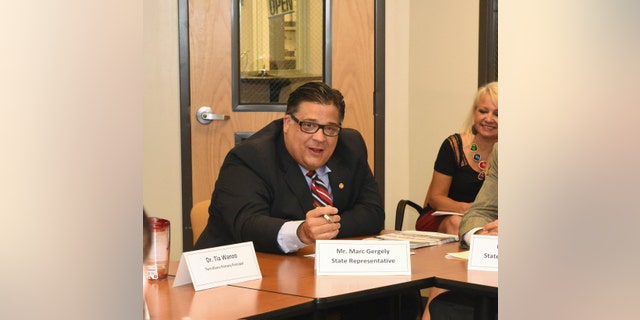 A former Pennsylvania lawmaker has been sentenced to 18 months of house arrest for his role in an illegal gambling machine operation.
The Pittsburgh Post-Gazette reports that Marc Gergely was also ordered Monday to spend three years on probation after completing the sentence.
The seven-term Democratic representative pleaded guilty in Allegheny County to misdemeanor conspiracy and campaign finance violation counts.
PENNSYLVANIA REPUBLICAN AIMS TO DISRUPT STATE DEMOCRATS' 'GOOD OLD BOYS CLUB'
Gergely was accused of aiding an illegal video gambling operation that had some 335 machines at 70 restaurants, bars, bowling alleys and other locations.
Prosecutors alleged that Gergely used his position to assuage the fears of business owners who were leery of putting gambling machines in their establishments.
Defense attorney Charles Porter Jr. sought leniency, saying his client had never been in trouble before and had accepted responsibility.