Lincoln, Halter Go to Overtime in Arkansas Senate Race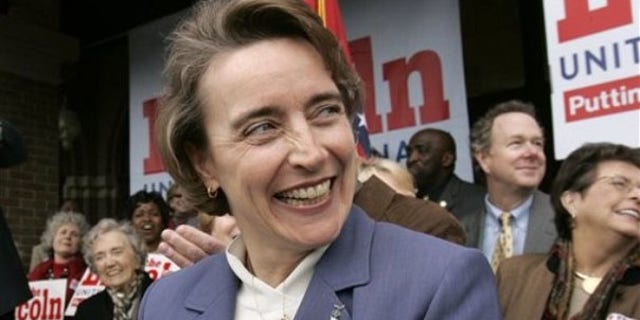 NEWYou can now listen to Fox News articles!
Arkansas Sen. Blanche Lincoln failed to win the majority of votes in the Democratic primary Tuesday and now faces a three-week fight with Lt. Gov. Bill Halter for her party's nomination.
Already one of the most vulnerable incumbents seeking re-election this year, Lincoln will run against Halter alone in a June 8 runoff. A third candidate, Little Rock businessman D.C. Morrison, drew enough votes Tuesday to force the extra campaign but will not progress.
Lincoln had said she would be ecstatic with either a runoff or a clear-cut victory, but Halter has said forcing overtime would be close to a win.
With just over half the state's 2,516 precincts reporting, Lincoln had received 44 percent of the vote to 42 percent for Halter.
Lincoln, 49, portrayed herself as a centrist in her re-election fight. But she faced anger from both the left and right, particularly over the health care debate. When Halter joined the race in March, he was embraced by groups on the left that had grown frustrated with Lincoln's positions on issues such as health care and trade.
Outside groups on both sides, including the AFL-CIO and the U.S. Chamber of Commerce, have pumped millions of dollars into the race. The candidates themselves swapped attacks on a daily basis.
Organizations on the left criticized Lincoln for opposing efforts to create a new government-run insurance program as an option in the health overhaul. Republicans criticized her for voting to support the Senate health care bill that was signed into law. Lincoln, however, voted against a companion bill that was also approved through a simple majority vote in the Senate.
The chairman of the Senate Agriculture Committee, Lincoln had taken steps over the past year to distance herself from the Obama administration and national Democrats on key issues. In her first television ad touting her re-election bid, Lincoln had proclaimed that she answers to Arkansas, not her party.
But facing the challenge from Halter, Lincoln embraced national Democrats and ran radio ads featuring President Barack Obama endorsing her bid. She also had the backing of former President Bill Clinton, who remains popular in his home state.
Halter, a one-term lieutenant governor, is a former Clinton administration official, having served as a deputy commissioner and acting commissioner of the federal Social Security Administration. He was elected lieutenant governor in 2006 after briefly considering a run for governor against Mike Beebe, who won the post.